For years, TSN's Bob McKenzie has been one of the leading voices in hockey broadcasting. Since Twitter's heist of traditional sports media, McKenzie's reach has expanded beyond Canada and to the rest of the hockey world. With nearly 900,000 followers, McKenzie's Twitter is more popular than any in hockey media, trumping even the official Hockey Night in Canada account.
What's lost though in McKenzie's new found internet fame is just how good of a story teller he actually is. Describing NHL and junior hockey events in 140 characters doesn't exactly give Bob much room to expand on stories, and in a November 5, 2014 interview on the Jay and Dan Podcast he explained that he wanted to write Hockey Confidential for that reason.
"I wanted to try to get some long-form storytelling, which I don't get a chance to do because I'm on Twitter, talking 30-40 seconds at a time on TSN. I wanted to kind of get back to my roots of writing and doing some stories of five, ten, fifteen thousand words. Really compelling life-stories of people in the game of hockey, but with a real strong hockey angle."
The stories McKenzie tells are not all necessarily hockey stories. In fact, though all of them revolve around people in the business–current or former players, coaches, trainers, doctors, executives, parents, and the people who make the game happen–very few times are we brought down to ice level to discuss the actual game of hockey.
McKenzie's book spans generations and levels of familiarity in a way that only he could accomplish. From discussions with Don Cherry and Colin Campbell to the Subban family and Connor McDavid, McKenzie not only tells stories to pique the interest of hockey fans young and old, but he ensures that his book will be relevant for years to come. McDavid, alongside Jordan and Malcom Subban, have yet to play an NHL game, but are highlighted as the future of the sport. Brandon Prust, John Tavares, and PK Subban are actually the only current NHLers to be discussed at length.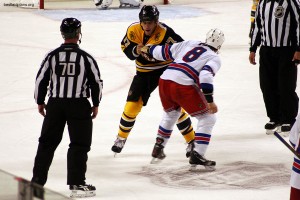 It truly is the stories away from those current players that make this book so valuable and enticing. A chapter on Sheldon Keefe, a member of the 1999-00 Barrie Colts' "Brampton Boys" clique that took home the J. Ross Robertson Cup and went on to lose in the Memorial Cup Final is exhilarating. Keefe is notable of course for being a former client of David Frost and a close friend of Mike Danton, the man who attempted to hire a hitman to kill Frost. Keefe, now Head Coach of the OHL's Sault Ste. Marie Greyhounds, speaks of his path to redemption in the years since retiring from professional hockey ten years ago. The story of the Brampton Boys and that controversial Barrie group wasn't exactly top news in the United States, so to read firsthand accounts of what exactly happened was incredible.
There are people behind the scenes of any successful hockey player or team who often do not get the credit they deserve. McKenzie highlights two of them here: Dr. Mark Lindsay and Jari Byrski. Lindsay, a chiropractor whose techniques and knowledge of sports injuries has made him one of the most sought-after doctor by athletes worldwide, was one of the men who helped Gary Roberts get back onto the ice after his debilitating neck injuries forced him to contemplate retirement.  Byrski, a Polish immigrant who fell in love with hockey at an early age but didn't have the means to play it in his native land, was the skating coach who worked with the likes of Steven Stamkos, Jason Spezza, Brent Burns, and dozens of current NHLers from the time they were children (Burns was just 8 when he started working with Byrski) to today. Byrski's company SK8ON is the reason Wojtek Wolski wore the number 8 during his NHL career.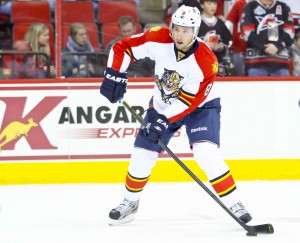 McKenzie's chapter on hockey analytics, or #fancystats as he refers to them, is easily the best resource (and to my knowledge first in a major publication) to learn about the foundations of these revolutionary statistics. He interviews the founders and tells the stories behind Corsi, Fenwick, and PDO and explains why he's gotten on board with the movement towards advanced stats. Most interesting is the story of how Corsi stats came to be, and how Jim Corsi is not the man who invented the stat as we know it today.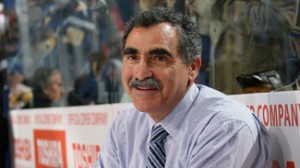 Hockey Confidential features some of the first real storytelling by Bob McKenzie since his days with The Hockey News and The Toronto Star, so for those who haven't read his early work it may be their first exposure to McKenzie outside of TSN or Twitter. What stands out is the way this book was written with both the casual and die-hard hockey fan in mind, but at no point feels dumbed down to a level where he felt the need to explain anything about the game. McKenzie also does a great job of taking figures that are seemingly larger than life–specifically Don Cherry–and showing a side of them that doesn't often come out. By giving us a glimpse of what the man voted the seventh greatest Canadian to ever live by CBC is like off-screen, McKenzie helps to show us the lovable charm and true love of the sport that the octogenarian still boasts.
As mentioned, what makes this book so great is it's broad appeal and staying power. Hockey Confidential is one of the great hockey books to come out in a long time, and with many stories that are still evolving today it'll be a great one to look back at years down the road.