"Oh you're serious!", add a confused look and you get what most native Californian's deal with when it comes to the sport we love, no seriously we like hockey.  Even after a game of 20 questions some still feel as if being from a so-called "Non-Hockey market" makes us less of a fan.  I find that statement funny considering that Southern California had to have some sort of "market" to be able to get 3 expansion teams.   The Los Angeles Kings were part of the 6-team expansion that brought the NHL from 6 to 12 teams.  Not to mention they've been around since the last time the Toronto Maple Leafs won a Stanley Cup, which was in 1967.  Do the math that was 42 years ago!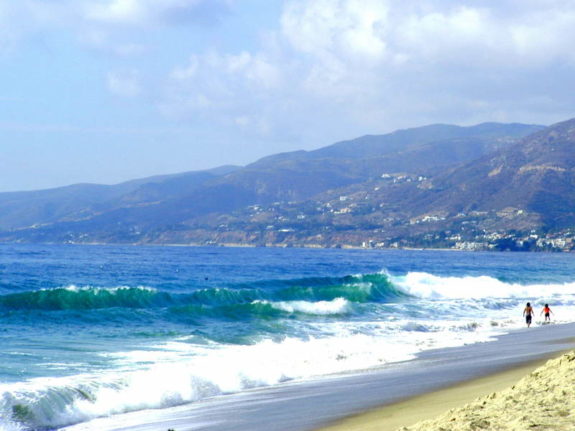 When you hear California you don't think hockey, you visualize beaches, nice weather, movie stars, etc.  It's understandable since hockey continues to fight for ratings and respect among other sports not only in California but the entire United States.  I can't speak for TV broadcasts in Southern California for the LA Kings or the Anaheim Ducks, but up until a few years ago in Northern California you were lucky to even watch half of the San Jose Sharks season.  If you didn't have the Center Ice package, games were often blacked out due to the Bay Area having 2 MLB teams, 2 NFL teams and 1 NBA team garnering most of the airtime.  Not to mention all Cal, Stanford, PAC-10, and other National league broadcast's that took precedent over hockey.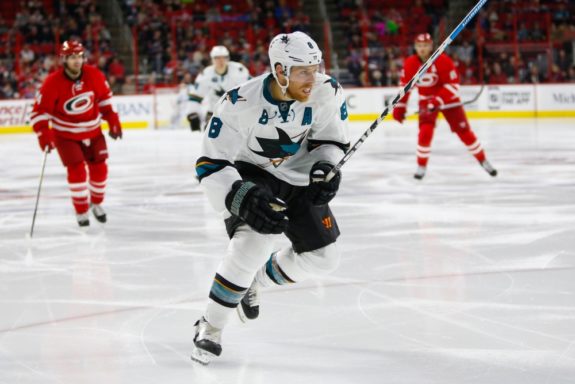 The Internet, radio, or catching the late night local news was how you could find out how the Sharks, LA Kings, and the Ducks were doing.  I myself had to rely on these methods often and as you can imagine it was frustrating not being able to watch the team you love.  This thankfully has changed for the Northerners in recent years with San Jose's repeated winning seasons and playoff appearances.
So how do these California teams survive with adversity against them?
Two main reasons; first and most important are the fans, the die-hards that travel hours via car, train, bus, or plane just to see their team play…The locals that show up win or lose…The season ticket holders that have followed these teams from the Forum and the Cow Palace.  These are the people that inadvertently sign the players' paychecks, without them these franchises would cease to exist.  As stated above, winning seasons factors into the equation as well.  Throughout the Sharks, Kings, and Ducks team history you have winning records, consecutive playoff appearances, and a Stanley Cup.  Bottom line if a team's not winning people won't show up, not just here but in most cities.  With these economic times people don't want to shell out money for a team that doesn't show up and play.

Aside from the overall greatness of the game, what it takes to play, and marquee players like Gretzky, Robitaille, Thornton, Marleau, Selanne etc.,  you can understand why we are fans.  My personal experiences alone show the passion a "Non-Traditional" hockey fan can have.  I hear the word hockey and instantly my conversation and mood shift and I'm in a hockey induced trance.  I can spend countless hours watching games (thank you Center Ice package), looking up stats, or talking about it to anyone who's interested.  It's no secret that I'm one of those "die-hards" that travel any distance to see a game.  I really had no choice but to travel 4+ hours to San Jose being that my hometown was 200 miles away.  My friends tend to joke with me saying, "if you were to ever win the lottery the first thing you'd do is buy the San Jose Sharks and live in the HP Pavilion!"
Dedicated Hockey Fans
The first game I was able to attend was during the 2006 playoff run.  I got tickets behind the SJ net 8 rows from the glass for a price that I still don't regret.  The Sharks were playing against the Nashville Predators, which turned out to be a very gritty series.  I remember it like it was yesterday.  My buddy Trevor and I drove those 4+ hours to San Jose listening to a static ridden radio due to my friend only having one CD in his car. During the pre-skate I recognized a couple from a Sharks broadcast, it was none other then Joe Thornton's parents!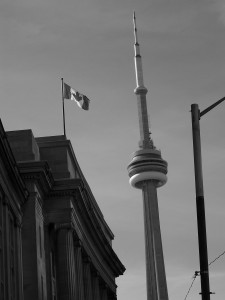 I being the shy one didn't want to bother them but my friend said, "Hey what do we got to lose?"  We introduced ourselves to them and talked at length about Joe, the Sharks organization, and the fact that we had traveled so far to come see the game.  They couldn't believe how dedicated and loud the fans were in California considering they are from Ontario, Canada.  San Jose won that game, Patrick Marleau getting a hat trick, and my life forever changed by the experience.  I ended up buying tickets for the first game of the second round against Edmonton, me driving that time with more CD's in tow and getting to say hi to the Thornton's again.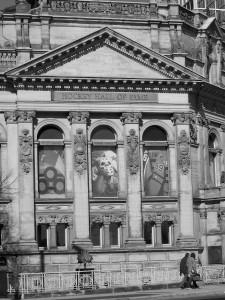 Since then I've become a hockey junky, attending as many games as possible here in LA, even going solo to Toronto last February just to see the Hall of Fame and catch a few games.  I ended up having the time of my life and made a lot of new friends.  I can personally say that the fans of Southern California hockey are as passionate about the game as those in Canada.  Just because we may not be able to freeze a rink in our back yard or have to drive an hour in the snow at 5am to hockey practice, doesn't mean we love our hockey and the teams we support any less.