If you're the St. Louis Blues, what do you do? Since returning to the playoffs in the 2011-12 season, the Blues have won a total of one playoff series, despite finishing no lower than second place in the division. The won their division twice, and finished no lower than sixth in the league standings in each of those seasons. It's safe to say that since their return to the playoffs they've consistently been an upper-echelon team. But come playoff time, they've consistently fallen short. Now we've seen in recent years, with teams like the San Jose Sharks and Washington Capitals, that all the regular season success in the world doesn't guarantee squat in the postseason.
But with failure, there often comes change, whether it's the right thing to do or not. One of the problems plaguing the Blues over the years has been goaltending. Jaroslav Halak never looked right as a member of the Blues. Jake Allen and Brian Elliott just weren't good enough. Even bringing in a big name goalie in Ryan Miller last year at the trade deadline turned out to be a flop. They shored up their forward depth by signing Paul Stastny, but even that didn't help them when the season was on the line.
Ken Hitchcock is a good coach. He's won a Stanley Cup. He preaches a stanch defensive system, and the Blues have complimented that with some electric offensive talent. Firing the coach is the easiest and cleanest thing to do when things go wrong. Looking at the Blues, is their core good enough? In six games against the Minnesota Wild, David Backes, Alex Steen, Jaden Schwartz, T.J Oshie and Stastny all had one goal each. Patrick Berglund had two, and Alex Pietrangelo has none. Those are your top guys, and they flat out didn't produce.
Was Hitchcocks message different in the playoffs than in the regular season? How come Vladimir Tarasenko was able to score six goals in the playoffs. Was he buying in more than the other guys? Maybe Hitchcock wasn't able to adjust? Was he out-coached by Mike Yeo? I give full credit to the Wild, though. They really look like a scary team, and one that will give the Blackhawks a run for their money in the second round. But as for the Blues, while I think it may be time for a coaching change, I don't put all the blame on Ken Hitchcock. He might get fired, but I don't know that he deserves to lose his job.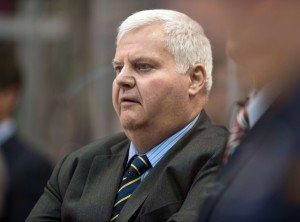 Goaltending was in Minnesota's favor, there's no doubt. Devan Dubnyk picked up where he left off in the regular season and save for one game was solid in this series. He made the saves that the Blues goalies didn't. Can you put that on Ken Hitchcock? There's a good chance the coach will take the fall, and maybe a fresh voice is needed. Maybe a different style is needed. But there are three reasons the Blues were eliminated in the first round: 1. Their stars were shut down (minus Tarasenko of course); 2. Their goaltending was sub-par; and 3. The Wild were simply playing better as a team.
For more on the Blues: [Inside STL], [Bleedin Blue] and [KSDK]
In other news…
The NHL has announced it's candidates for the Norris Trophy. [Sportsnet]
The Capitals defeat the Islanders to move on to the second round. [National Post]
There will never be another NHL game in Nassau Coliseum. [Hockey Sentinel]
We will have one more game seven before the first round is over. [Bolts by the Bay]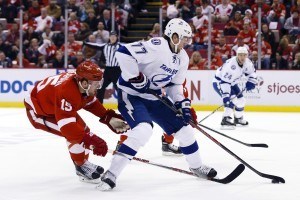 Should Niklas Kronwall be suspended for this hit? [Puck Daddy] and [The Hockey News]
Shea Weber dislocated his kneecap. [The Score]
Trade Evgeni Malkin? This guy doesn't think so: [CBS Sports]
Are the Flyers considering Dallas Eakins as a head coach? [Philly.com]
The Oilers weren't good under Craig MacTavish. [Edmonton Journal]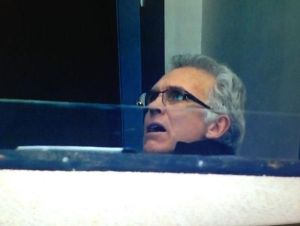 Is Dion Phaneuf a good fit in Edmonton? [Cult of Hockey]
The Habs post-game celebration was priceless. [CJAD]
Montreal is truly a hockey-mad city. [MTL Blog]
Would the Devils go after Phil Kessel? [HockeyBuzz]
And finally, very revealing story about former NHLer Mike Peluso. [Globe and Mail]
Marcy, a former hockey player, is a hockey correspondent on CTV News and TSN radio. She began her career as a Sports Journalist in 2009 and has been part of The Hockey Writers since 2010, where she is currently a senior writer and editor.