The NHL lost a Stanley Cup winner this weekend. This sad news headlines the weekend of hockey news:
Gus Mortson, one of just two players to ever fight in an All-Star Game, passed away at the age of 90. [Timmins Press] Mortson, an AHL Bison for a period of time, also led the league in penalty minutes four times. [Buffalo News]
Buffalo News also has the latest on Patrick Kane. [Buffalo News]
The Philadelphia Flyers have signed Chris Porter. [The Morning Call] He was an underrated member of the Blues' squad. [Frozen Notes]
Thank you St Louis and the fans for 8 great years! Really excited to be joining the flyers next season. Can't wait to get started!

— chris porter (@32porterhouse) August 8, 2015
Ever wonder about who Darren Dreger really is? Here's an in-depth Q&A with the NHL insider. [Durham Region]
Ruslan Fedotenko's long journey back to the NHL. [Pro Hockey Talk]
Justin Abdelkader is gearing up for a big year in Detroit. [Detroit Free Press]
Brayden Point could be the Lightning's next Tyler Johnson. Small stature but huge skill. [Today's Slapshot]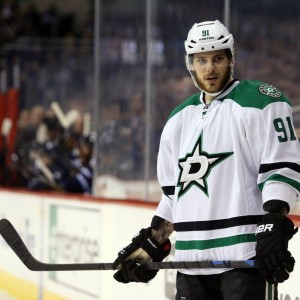 Why is Tyler Seguin such a magnet for the media? [Dallas Morning News]
The Blue Jackets' GM is happy to bring back the same defensive group this season. [The Score]
The 10 biggest injury risks for the upcoming season. [Bleacher Report]
The thought that Las Vegas will have a team in 2016-17 is looking better and better. [Sports Out West]
Sports media is changing, and it's not for the good as you may expect. [Huffington Post]
*Maybe it's because of my ties to NHL media, but I found this to be an excellent read. Strongly recommend.
The Yahoo Puck Daddy summer series continues with the Columbus Blue Jackets. [Puck Daddy]