Expansion is ramping up and discussion of who will have a breakout year is upon us. Here is your news for Thursday, August 6.
Sources claim that Patrick Kane is the subject of a police probe. However, the police are neither confirming nor denying these allegations. [Buffalo News]
Las Vegas and Quebec City have jumped the first hoop, now they will begin the next phase to bring in an NHL team. [Puck Daddy]
While expansion is the talk of the league, commissioner Gary Bettman is stating that outdoor games have not become oversaturated. [ESPN]
Bettman's and the NHL's new deal with the MLBAM means big things. Here's how the MLB changed the face of the digital game. [The Verge]
The Coyotes have extended an invite to the Arizona State Sun Devils to play at Gila River Arena. [The Score]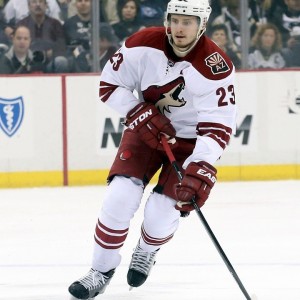 Thomas Vanek is back skating after hernia surgery. [Pro Hockey Talk]
Canadiens' season ticket prices are jumping again. [Montreal Gazette]
Former Oiler Derek Roy is still seeking a new NHL home. [Edmonton Journal]
The Roy-less Oilers, as well as the Sabres, will likely not see the playoffs the first year their top draft picks join them. [CBS Sports]
The Connecticut Whale of the NWHL underwent some major changes recently. [Today's Slapshot]
I am a former NHL media member and reporter for the St. Louis Blues, working for various media outlets. Currently, I am an NHL News Writer and Editor for The Hockey Writers. I live in St. Louis and work as a freelance copywriter in numerous industries.