Goal scoring has been down in these playoffs, but excitement remains high. [Brampton Guardian]
Some predictions for the third round. [Hockey Graphs] and [Grantland]
The Ducks are finally going to be tested. [ESPN]
The Vancouver Canucks have signed Jordan Subban to a contract. [Canucks Army] and [Vancity Buzz]
Has Alex Ovechkin really evolved into a two-way player?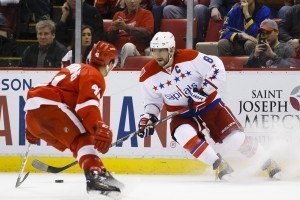 The latest on team USA, Canada and more at the IIHF World Hockey Championships. [Defending Big D]
Speaking of OV, he's headed to the Worlds to play for Russia. [Caps Today]
What's next for the Washington Capitals? [The Hockey News]
An ex-NHL ref talks about Brooks Orpik's hit. [TSN]
A look at the Edmonton Oilers defensive depth. [Oilers Nation]
UFA Jeff Petry would like to stay in Montreal. [The Score]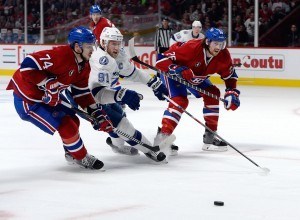 Oilers prospect Leon Drasaitl was named the WHL playoff MVP. [Today's Slap Shot]
The Islanders are selling melted ice from Nassau Coliseum. So in other words, water. [CBS]
Do you really want Mike Babcock as your coach? Toronto edition: [Leafs Hub]
Ryan Callahan is already back on the ice just days after surgery. [Fox Sports]
And finally, the Sens make a statement about their owner Eugene Melnyk. [Senators.com]
Marcy, a former hockey player, is a hockey correspondent on CTV News and TSN radio. She began her career as a Sports Journalist in 2009 and has been part of The Hockey Writers since 2010, where she is currently a senior writer and editor.