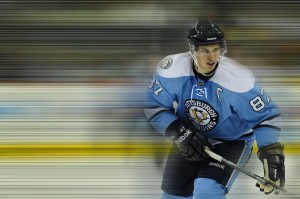 As 2011 comes to a close, it provides a time for hockey fans to reflect. In the first of a two-part series, The Hockey Writers' Steve Kendall will examine the 10 things that saddened him about the sport over the past 12 months. In part two, he will explain the 10 things about hockey that made him happy in 2011.
5. Concussions: The NHL has a serious issue with concussions. Stars like Chris Pronger, Marc Savard, and Sidney Crosby have missed long periods of time, while the NHL's leading scorer, Claude Giroux, has recently missed games due to a concussion, and Boston's Nathan Horton missed the final five games of the Stanley Cup final.
What's the solution? There is no one thing that will lessen the amount of concussions, but there are a number of things that can help. One, referees need to be allowed to call charging, as many of these hits occur because players can barrel full speed into another player. Instituting a no-touch icing rule (or a modified touch rule) would also prevent many of the full-speed hits that needlessly occur. Eliminating the ridiculous protective equipment players have would also be a benefit, as many players are out of control, feeling invincible because of the equipment. In addition, the NHL should levy huge fines and suspensions on players for head hits and hits from behind, and fine owners whose teams have repeat offenders. Finally, players simply having respect for each other's safety would have the biggest effect. Remembering the purpose of a check was and always has been to get the puck would go a long way to preventing these serious injuries.
4. Cheap shots on the rise: In connection with No. 5, there has been a huge rise in the number of cheap shots in the league. Whether it is a sucker punch, hit from behind, hit to the head, an elbow, or stick work, the number of infractions that would be considered cheap has risen dramatically. Again, an increase in fines and suspensions would help, but players need to show respect for one another when they are on the ice. If they cannot do that, then the league needs to take care of them with suspensions.
3. Luongo's antics: Roberto Luongo embarrassed himself during the Stanley Cup finals, first by insisting he would have stopped a
shot that had evaded Tim Thomas easily because he stayed in the paint, then by saying he had not heard Thomas "pump his tires" during the series. Of course, those gaffes could have been forgiven if he did not get lit by the Bruins at TD Garden in Games 3,4 and 6, and then again at home in Game 7.  It is much easier to put up with boastful comments when they are backed up by strong performances.
2. Deaths of Rick Rypien, Derek Boogaard, and Wade Belak: The deaths of these three young men sent shockwaves through the NHL this summer, and has stirred up the debate over the negative physical effects fighting has on the players. Whether these tragic deaths help change the NHL remains to be seen, but they have gotten the powers-that-be talking.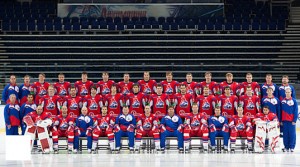 1. Lokomotiv tragedy: The worst tragedy to hit professional sports in years, the September 7 crash in Russia killed 43 of the 45 on board at site, and player Alexander Galimov died five days later. Only flight engineer Alexander Sizov survived. Former NHL defenseman and recent Detriot assistant coach Brad McCrimmon, who had just been hired to coach Lokomotiv, died in the crash, as did former NHLers Pavol Demitra, Alexander Karpotsev, Igor Korolev, Karl Rachunek, Ruslan Salei, Karlis Skrastins and Josef Vasicek. Though the crash occurred in Russia, its effects were felt worldwide, not just because of the players involved, but because it reminds us of what could happen every time a team boards a plane.
(Steve Kendall has covered hockey at all levels, including the NCAA, AHL and NHL, since 1992 for various publications including The Boston Herald, New England Hockey Journal, Worcester Telegram, and Gazette, and The Hockey Writers. Contact him at stevekendall17@comcast.net and follow him on Twitter @skendallhockey.)