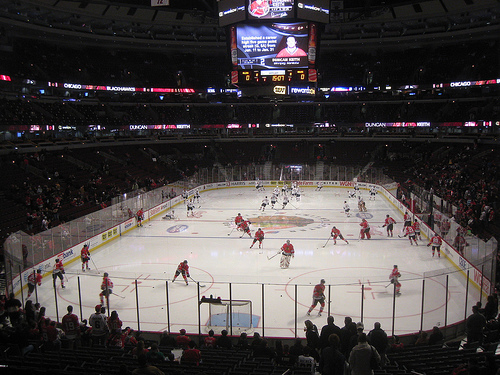 The Blackhawks seem to have a knack for scoring game-tying goals while only seconds remain in regulation. Twice, in their opening series against Phoenix, Chicago has faced a goal deficit with less than a minute to go. And twice, Chicago was able to force the game into overtime with last-second heroics.
In game one, Brent Seabrook had the privilege of extending the game with 14.2 seconds to go, only to have Martin Hanzal get the OT victory for Phoenix. Game two was a different story as Patrick Sharp tipped one in with just 5.5 seconds to go.  Bryan Bickell was then able to seal the comeback for Chicago as they stunned the Coyotes to tie the series 1-1. With the win in Phoenix, Chicago now has the home-ice advantage. But they will have to do a number of things better in games three and four to take advantage of the United Center rink.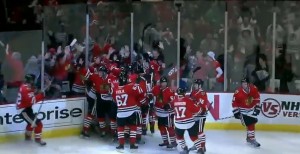 The power play and penalty kill have to be on their "A" game on the same night. In game one the Hawks did well on the kill, holding Phoenix scoreless on the man advantage. But they were also held scoreless with four power play opportunities wasted. In game two, the Hawks went 1-3 on the power play; not too bad. However, allowing Phoenix a 50% success rate at 2-4 on the power play is no way to win a game, much less a series. Speaking of penalties, Chicago has to find a way to be a more physical team while not attracting penalties. Phoenix has found a way to do that, and it is one of the reasons they find themselves ahead with time running out rather than behind.
Chicago also needs to take higher-percentage shots. Some goaltenders will get frustrated after getting peppered by shots; Mike Smith is not one of those goalies. Simply throwing the puck at the net will not get the job done. The Hawks have to do better with moving the puck while on offense to get a better look at the goal. After putting 95 shots on goal compared to the Coyotes' 67, the Hawks should have been able to find the back of the net more than they have.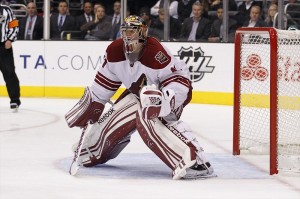 Getting more shots on goal goes hand-in-hand with winning more faceoffs; more faceoffs won means more offensive opportunities and less defensive situations.  On that note, while Corey Crawford has done well in the net, the Chicago defense has to do a better job of helping him out around the crease. If Duncan Keith and co. can clear an extra puck or two, it would be a great help to Crawford.
Although the series is tied at 1-1, the Coyotes have done a much better job of playing fundamentally-sound hockey. Chicago is very lucky to be even in this series. And although luck may help win them a game or two, it won't win them a series.