When Paramedic Matt Northrup isn't saving lives and tending to emergencies within his community, he's busy organizing an annual hockey tournament. It's a cause he holds near and dear to his heart. The 29-year-old has been raising money over the last two years for British Columbia's Honour House Society. Honour House is more than just a home situated in the quiet suburbs of New Westminster.
Honour House is a home away from home for many first responders and their families while they seek medical treatment in the Greater Vancouver area. Whether they're a paramedic, involved in the military, police, fire service, or anything else in between, they're all welcome.
Honour House provides free accommodations for the duration of that families stay in the Vancouver area. It's one less worry for families when coping with medical illnesses.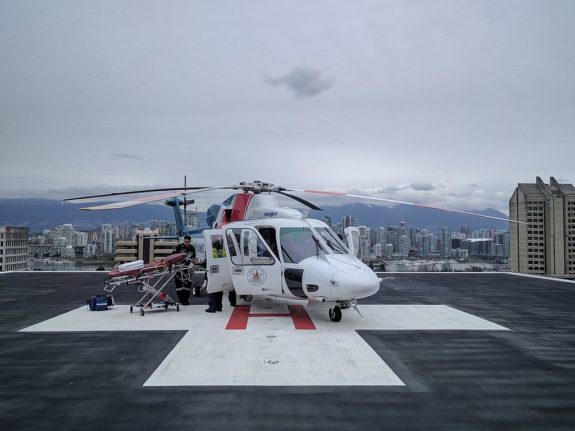 These brave men and women, along with their families, sacrifice so much to protect our freedom and our everyday way of life, each and every day. The Honour House allows us the opportunity to show our support and appreciation for their selfless sacrifice.

– Honour House Society
Honour House Society & Hockey
It was Trevor Greene, a wounded soldier in Afghanistan, that inspired the root concept of Honour House. The drastic tale of how much Greene and his family endured during his recovery became the spirit of the project.
It officially opened in November 2010 with Greene, the inspiration, there for the unveiling. The quest is to put an Honour House in each province, so all our heroes have a place to call a second home.
Paralleling this timeline, Northrup toiled the frigid rinks in southern Alberta as a rec league player and eventually as a Zamboni driver. He'd have a fateful meeting with a paramedic hockey team that changed his course forever.
https://www.youtube.com/watch?v=LZ_ZOhhK6A8&t=26s
After doing a ridealong with a crew from that team, he enrolled to become a Paramedic. Northrup would eventually get hired in B.C. as a member of the British Columbia Emergency Health Services (BCEHS).
He maintained his passion for the game he grew up playing while working in various rural and remote communities. Some of those places you'd have to look up on a map to verify it was a real place. Northrup made his way through Denman Island, Lytton, Boston Bar, Agassiz and now works in Vancouver.
He'd eventually had the opportunity to combine his two passions, emergency care, and hockey. This is where the concept of Play For Honour came about.
Northrup & "Play for Honour"
Play For Honour is a family-friendly event with players across each of the emergency services coming together. After the games, there is a silent auction and a pub dinner to build camaraderie between the different agencies. All proceeds from the fundraiser go directly to Honour House.
Play For Honour will take place on Oct. 14 at Planet Ice in North Delta, just outside of Vancouver. We sat down with Northrup to learn more about the charity event in an interview below.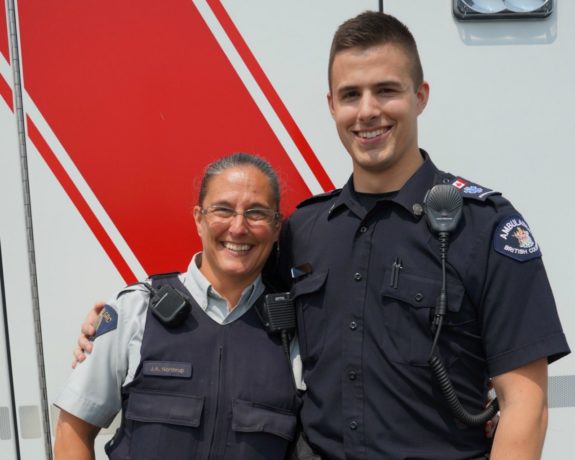 Sander: Matt, we'll start off with the easy question. Why'd you become a paramedic? 
Northrup: From my first ride along I knew it was something I could see myself doing for the rest of my life. The unpredictability of each call and the problem-solving is something that keeps me on my toes every shift, and I love it.
Some calls can be relatively straightforward. Other responses can be more like an elaborate puzzle you need to piece together.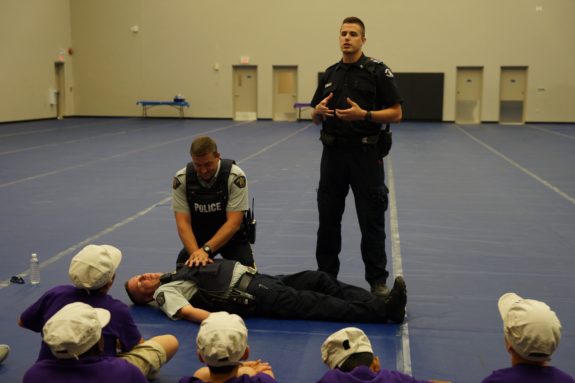 Hockey Brings First Responders Together
Sander: This tournament brings a lot of entities together with paramedics, police, firefighters, military, and corrections among others. These are the people that are on the front line serving our communities across British Columbia.
What many forget is that sometimes these emergency services workers need help and support too from time to time. What does Honour House do for these emergency service members and their families? 
Northrup: Honour House Society provides a home away from home for those members and their families while they receive medical treatment in the Metro Vancouver area.
The guests stay free of charge at the house in New Westminster. It's a safe and comfortable place to stay while they're in town. This allows them to have family nearby and they don't have to worry about the added stress of the cost of accommodation.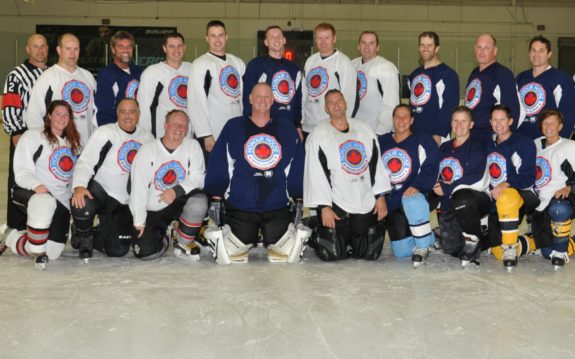 Sander: Where did the inspiration for having a charity hockey tournament come together? This tournament's been going on for two years and has been quite successful. Why hockey? 
Northrup: I had learned about Honour House while going through some difficulties in my life due to work-related stress. At the time I had planned on having some friends get together for a little game of shinny. Then I thought, why not charge a little extra and donate to a group that does so much for us?
From there the interest grew, and between myself and the support of my family, it turned into a tournament. Hockey was just the natural choice for me since I grew up with it, and what's a more Canadian way to raise money than to play hockey? 
Hockey Raises Money for Our Heroes
Sander: Honour House receives no direct funding from any private entities or corporations. It runs directly on donations and fundraising.
How will the proceeds raised from this tournament help those families and how does it work? How does a member get support from Honour House? 
Northrup: It costs roughly $10,000 a year to run one of the ten bedrooms that Honour House has. The funds from our tournament will go directly to Honour House in support of one of those rooms.
Members can fill out a referral form and have it signed by a supervisor. It then is faxed over to the General Manager at Honour House, along with documentation entailing the dates of your medical appointment.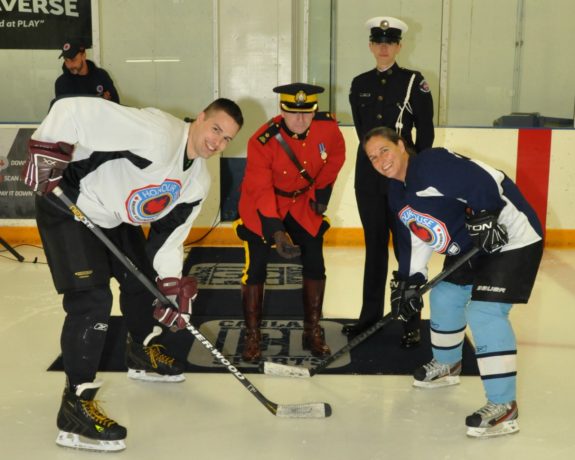 Sander: Tell me about last year's tournament. How many players did you have? There are no gender barriers either, which is great about this competition.
Do you mix the crews up with each other or do you put the paramedics versus the fire department? Maybe a team comprised of the police department? How does it work? 
Northrup: Last year was our first time putting the event on, and we had 19 players between two teams. It was a small group, but we still managed to raise over $5,600 between the silent auction, and other donations.
I organize the teams myself. We have players sign up as individuals and indicate their profession, skill level, and preferred position. I use that information to blend the players so that every team has a variety of skill and a mix of responders. 
Play for Honour Takes Place October 14
Sander: This year's tournament takes place on October 14th in Delta. Do you have any surprises planned? Any celebrities or star hockey players making an appearance? I heard you were close to getting a former player or two from the NHL involved. 
Northrup: This year we have a military veteran and his service dog coming out for the ceremonial puck drop. We'll continue the Most Interesting Player award which is voted on by the opposing team.
We are also fortunate enough to have a sponsor create a trophy for the winning team this year. As for any former NHL players, I did ask Kirk McLean, but I haven't heard back yet!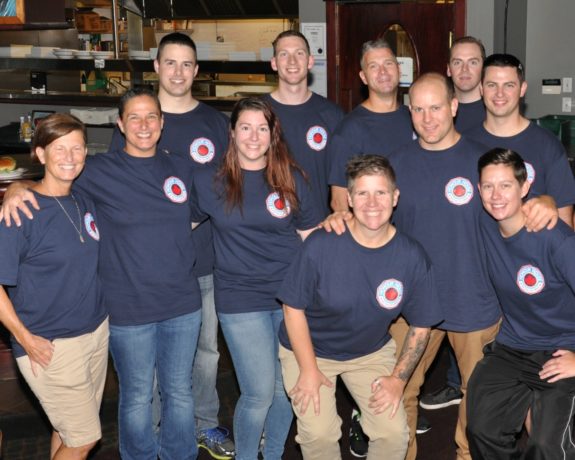 Sander: As someone participating in this event what will they get out of it? EMS is a tight-knit community and the people you work with on shift sort of become your family.
This tournament brings everyone together in a sense. What makes this tournament so unique to you as an organizer? 
Northrup: This tournament gives people the opportunity to play alongside individuals they may not otherwise meet. We have players from all walks of life. Some of our players include a Canadian military pilot, a computer tech, a tradesman and many first responders. Everyone and their family is welcome at this event.
What makes it so unique is that we're educating the people Honour House supports, and the public as well. Seeing everyone enjoy themselves and forget about the stress of work is worth all the work put into this tournament. That is a big reason for why I do this.
Players can still sign up to play in the charity game by visiting the Play For Honour website. Participants can either raise the minimal of $125 to play or fundraise to get on the ice. Northrup's goal is to raise $10,000 this year.
Edmonton Oilers regular contributor providing insight on all things Oilers including club history, prospect profiles, trade breakdowns, and everything else in between. Check back regularly for new and exciting content. Follow on Twitter @SanderTHW.