Dallas Stars general manager Joe Nieuwendyk had a vision for his hockey team when he traded away the beloved Steve Ott along with defenseman Adam Pardy to the Buffalo Sabres for center Derek Roy.
That vision surely consisted of Roy plugging a hole left by the departure of Mike Ribeiro, adding a sorely needed boost to the league's worst power play, and reinvigorating a player coming off his worst season in professional hockey. This was a player who'd lost favor with both fans and management in Buffalo, potentially reawakening the Derek Roy that led the Sabres in scoring every season from 2007 to 2010.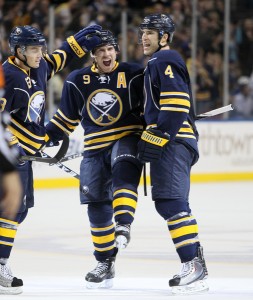 The trade elicited a wide range of emotions and questions from Stars fans and hockey media in Dallas. Chief among these questions was why trade for a player with only one year left on his contract?  Furthermore, why trade one of the most popular players on the Dallas Stars for a player who could up and leave at season's end? It's a reasonable thing to ask.
And it didn't help that all this talk was overshadowed by the then-lingering threat of a lockout. Nieuwendyk made it known that he understood the risk, but was willing to take it.
Then came the news that Derek Roy would need surgery on his shoulder, rendering him incapable of playing until late November. Of course, November has come and gone, but back in July, before the lockout had begun, this news came as a punch to the gut for Stars fans. Sabres fans are guaranteed to see Steve Ott in 2013-2014, as that's the final year of his contract, but Stars fans get no such luxury.
There's a nightmare scenario in the back of every fan's head that involves this lockout lasting a full season, Derek Roy joining another team when a new CBA is in place without a single game played as a Dallas Star, and Buffalo coming out the undisputed winners of the trade, leaving Dallas in the dust and looking like fools. No one wants to think about that happening, but it's a reality that might have to be faced if an agreement isn't reached between the NHL and NHLPA soon.
And that isn't the only nightmare that could come true. What if there is a season? Sure, it'd be fantastic to get 48 games of Derek Roy in a Dallas Stars uniform, but will Nieuwendyk be able to sign Roy to an extension before the season ends? If not, will Roy take another offer in free agency and leave anyway? Will it hurt worse to have been given a taste of what Roy could bring to the Stars and then have it taken away? Nieuwendyk may have understood the risk in making that trade, but if any one of these scenarios comes to fruition, how will it be at all acceptable to fans and ownership? It won't be.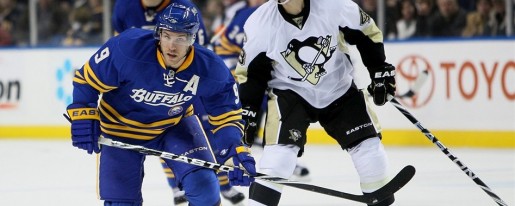 If there's one saving grace about this whole situation, it's that Derek Roy appears to be content with the trade to brought him to Dallas and that the decision to let Roy undergo surgery for his shoulder turned out to be the right one, as he's been given ample time to recuperate and regain strength while practicing with the AHL's Texas Stars. But just because Roy is positive with the media does not mean things can't change in a hurry if negotiations for a contract extension hit any kind of bump.
Nieuwendyk will need to navigate a minefield to preserve his vision for the Dallas Stars through this lockout. Lest we forget Jamie Benn remains an RFA and will need a new contract as soon as the lockout ends.
If Roy walks away from the Dallas Stars, whether it be after a single shortened season or without ever playing a game in Dallas, it will be a black mark on Nieuwendyk's time as GM, and will be looked upon as the worst decision of his tenure.Conversely, the trade could turn out to be one of the best decisions of his tenure if everything falls into place.
Steve Ott may have brought leadership, grit, and a winning personality to the Stars, but he has never been a player that could produce 60-80 points in a season. Derek Roy is that kind of player when he's healthy and the trade could turn out to be astoundingly lopsided in the Stars' favor.
None of these unanswered questions and possibilities can be solved while this lockout continues and we'll all be better off when it ends. Until then, we're resigned to sitting and waiting with anticipation for the chaos that will engulf the NHL – and the Dallas Stars in particular – when the game returns.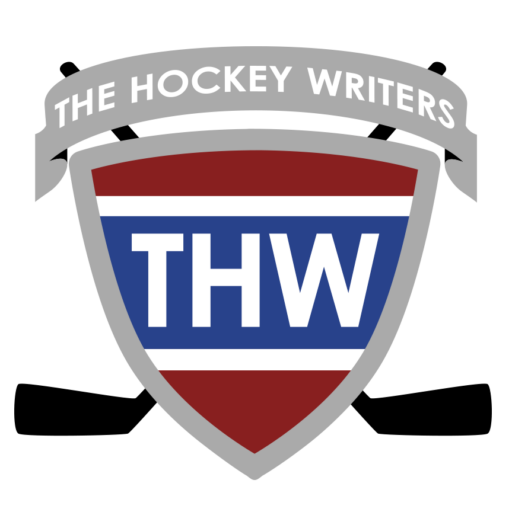 Andrew Monrreal covered the Dallas Stars for The Hockey Writers and previously covered the Dallas Stars for the FanSided Network.