When Tom Dundon became the new owner of the Carolina Hurricanes, he said in his initial press conference that he was going to let the hockey guys tend to the hockey. Apparently, Ron Francis, now former general manager of the Hurricanes, was not tending to the hockey well enough and Dundon did not believe in Francis' take that the team as constructed could make the playoffs.
Wednesday afternoon, the team sent out a press release that Francis was out as general manager and that the search is on for his replacement. Francis will serve as the president of hockey operations.
In the press release Dundon said:
Since I took control of the team, I've had a good chance to be around and assess the operations. There are a lot of good people working in the organization, but I feel that a change in direction is needed when it comes to hockey personnel decisions. Ron is a smart and talented hockey man. I am glad that he will continue to be a part of the team, serving in this new role.
Just like that, the apple cart was upset. Very few, if anybody, saw it coming that fast. While Francis goes about ordering a new nameplate for his office, the rest of the hockey world is asking questions.
What About Peters?
One of the biggest surprises of the announcement was that it was Francis and not Hurricanes head coach Bill Peters who got the axe. After all, that's the way it usually goes; the head coach draws the most fire.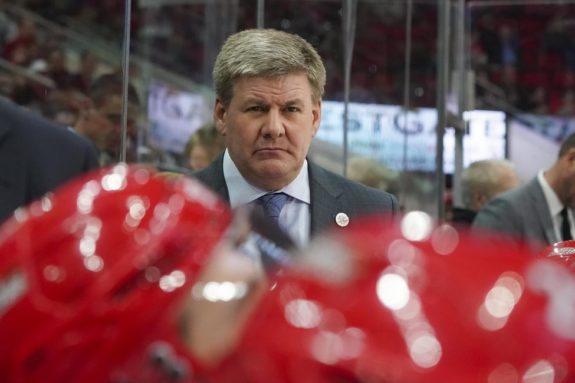 Last month in Hurricanes Francis Not Immune from Scrutiny, I noted that "Francis, like Peters, is a realist, and they both know that a new owner in general, and Dundon specifically, will scrutinize the performance of every piece of his investment." Francis had that Eddie Lack/Scott Darling fiascos to contend with as well as his refusal to make trades that would actually help them make the playoffs.
While Dundon likely did not spend a lot of time on the Lack/Darling situations, he had to notice the pattern that Francis was willing to accumulate draft picks and prospects but not make significant trades. While we may never know what went on during the weeks leading up to the trade deadline, the fact remains that the fans were extremely disappointed that Francis did make a move to help the team make the playoffs.
Sure, there are no guarantees that a player acquired at the deadline will live up to expectations but one with a proven track record could greatly enhance a team's playoff chances. Did Francis balk at trying to bring on a player before the deadline or did Dundon refuse to open his checkbook, like we've heard was the case with his predecessor?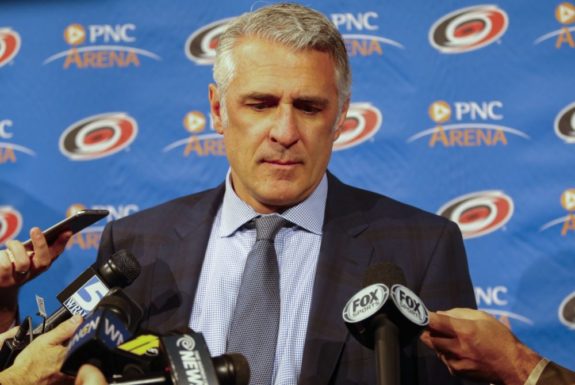 What Will Francis Do?
One of my colleagues covering the Hurricanes, Peter Koutroumpis with trianglesportsnet.com, wrote about Francis Thursday morning:
Now, he'll have to watch and work towards keeping the hockey side of things in order – except player personnel decisions – more-or-less in an ex-officio manner, as Dundon hand-picks a general manager who will report to him directly.
That is a sobering statement. The reality is that Francis, beloved by every Hurricanes fan, has been relegated to what is essentially a position with a title but no real significant responsibilities. Not only will Francis not be making player personnel decisions but he won't rank above the new general manager in the organization's hierarchy.
One can imagine that this was not an easy pill for Francis to swallow. He's been in management in one form or another since he retired. He's been the general manager for the past four years, but in today's world of great expectations, he was running out of time. Kevin Allen wrote Thursday morning at usatoday.com:
Even some Carolina fans who admire Francis are applauding the new owner's more aggressive tone. Fans appreciate owners who demand constant improvement. Francis had four seasons, and that is an eternity in today's NHL. You don't have to win in four years, but if you haven't won, you better have a roster that has your fan base excited. No one is quite sure what to make of the Hurricanes.
And that explains a lot of Dundon's move in a nutshell, who was basically saying, "Ronnie, we love you, but we need to see results."
What Now?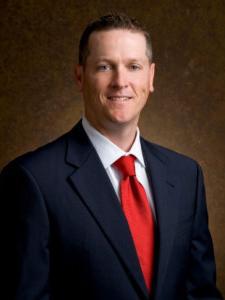 The team press release stated: "The Hurricanes will conduct a full search for a new general manager, who will report directly to Dundon." Hurricanes fans can expect a new GM fairly soon and it's unlikely that Dundon has not already been talking to potential candidates. He's a successful businessman who did not get that way by dragging his feet.
Dundon has a relationship with Mark Cuban, owner of the NBA franchise Dallas Mavericks. Cuban has a very hands-on approach, so look for Dundon to morph into a very hands-on owner, hinted at by his soon-to-be-named general manager "reporting to him."
Peters may or may not survive. Some have suggested that Dundon will let the new general manager replace the coach. Others have said that Dundon likes Peters' style, tough and old school. It will be interesting to see what happens next. One thing is certain. By the time next season starts, the Hurricanes will not be the same team and some of the personalities we have come to take for granted will likely be gone.