Ilya Kovalchuk has Hall-of-Fame numbers. He would've easily accumulated 1,000 points had he not retired after the 2012-13 season with the New Jersey Devils. After spending nearly five years away from the NHL, is Kovalchuk ready to slide in and be a top-six forward on a nightly basis for any of the 31 teams in the NHL?
One thing that is clear is that the NHL has changed dramatically since Kovalchuk last stepped on an NHL ice surface. Evolution in the NHL has started to take place, as we see teams leaning more towards speed and skill and less on fighting. The good news is that Kovalchuk still has enough speed and skill to be a quality contributor. 
Home Sweet Home
Many criticized Kovalchuk for bailing on the Devils after the 2012-13 season. Kovalchuk walked away from a deal that would've paid $100 million over 15 years. During the 2012-13 lockout, Kovalchuk signed on with powerhouse SKA St. Petersburg in the KHL and was immediately named the captain of the club.
Kovalchuk became immersed in Russian culture back home and felt comfortable that season. After pouring in 42 points in 36 games that season in Russia, it was clear that he was superior to the competition. SKA enjoyed a 38-win season and fell just short of the Gagarin Cup finals during the NHL-shortened season.
Once the NHL reported back to work and agreed on a 48-game season, players were instructed to rejoin their clubs. Kovalchuk wasn't completely ready for that. While almost all the players reported back to their NHL clubs, he and countryman Pavel Datsyuk stayed in Russia for the KHL All-Star game. After the All-Star festivities concluded, Kovalchuk reported back to New Jersey.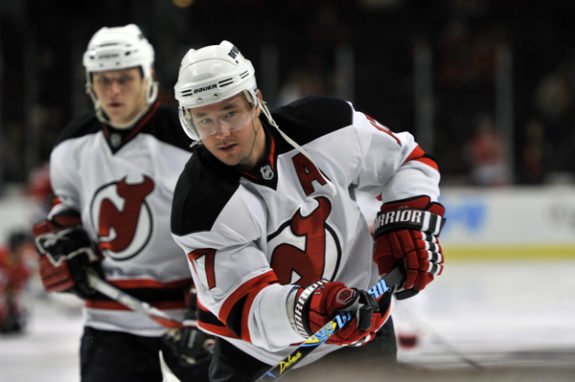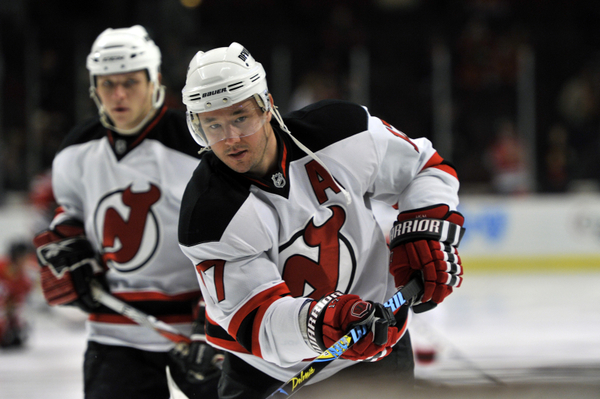 Kovalchuk's Devils did not make the playoffs that season despite his 31 points in 37 games. On July 11, 2013, Kovalchuk informed the NHL that he was taking his talents back home to Russia and rejoined SKA on a four-year deal worth a reported $15 million per season, as reported by Dave Stubbs.
After contemplating a move back to the NHL this past offseason, Kovalchuk decided to stay put another season in Saint Petersburg. In Kovalchuk's five years with the club, the team has played 290 regular season games and won 202 of them. The club has won two Gagarin Cups in that five-year span, and Kovalchuk has posted 287 points in 264 regular-season games.
Should the Rangers Inquire?
Why shouldn't the Rangers sit down with Kovalchuk on July 1? The Rangers have to face reality. They're likely not winning a Stanley Cup next year, as well as this year. The Rangers have emphasized youth, but as Larry Brooks of the New York Post suggests, they will not trot out a bunch of "young lambs" to be slaughtered during the 2018-19 season.
Based on this information from Brooks, the Rangers are going to need some veteran presence in their lineup as they look to re-enter the playoffs next season. First, the Rangers must consider whether Kovalchuk is worthy of one of these leadership roles. Kovalchuk had been sent home during the 2016 KHL playoffs for "poor performance" by then-head coach Sergei Zubov.
The next season, Kovalchuk finished second in points while hoisting the Gagarin Cup in April. He clearly rebounded from the benching the prior season and ripped up the KHL.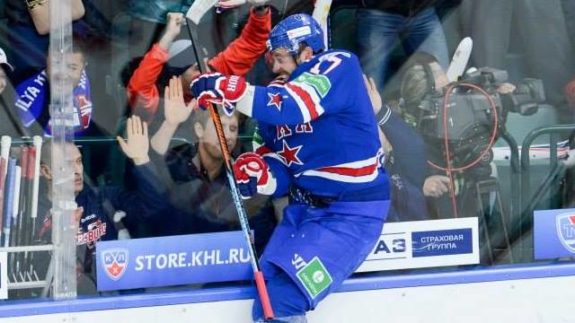 With Chris Kreider being the only legitimate top-six left winger on the roster, the Rangers would be foolish to pass on the opportunity. If the team doesn't mind throwing a bunch of kids out there to get shelled, then so be it. At that point, it would be appropriate to pass on Kovalchuk. However, if the club deems themselves competitive next year then they must consider Kovalchuk on a two or three-year deal.
How Much Money Will Kovalchuk Command?
The Rangers' signing of Kovalchuk will largely depend on what he prioritizes. With reports swirling regarding Kovalchuk's interest in playing in New York, would he be willing to accept a three-year deal at most? Let's look at some comparables for Kovalchuk.
SKA teammate Evgenii Dadonov signed a three-year deal worth $4 million annually with the Florida Panthers this past offseason. Dadonov was 29 and was about to begin his second stint in the NHL. Dadonov came up as a highly-touted prospect that didn't live up to the hype right away. The skill was there but the all-around game was not. Twenty points in 55 games sent him packing to the KHL where he learned to become a better all-around player. Dadonov was able to earn a solid contract this past offseason with the team he was originally drafted by in 2007.
Alexander Radulov is a perfect example of Dadonov. A player whose skill was as good as anybody else's but needed more seasoning and lacked maturity, Radulov left the U.S. after the 2012 NHL playoffs and signed on with CSKA of the KHL. Radulov learned more responsibility and eventually became a more mature player that dominated games nightly over in Russia.
Radulov's four-year KHL stint post-Nashville was impressive, to say the least. After compiling 238 points in 181 regular season games, it was time to try his hand at the NHL again. Radulov earned a one-year deal worth $5.75 million with the Montreal Canadiens and impressed the fan base with his maturity.
The Final Verdict
The fact of the matter is this: Dadonov was 28 when he signed the three-year deal with Florida. Radulov was 29 when he signed his one-year deal to join Montreal. One earned $4 million on a three-year deal while the other earned a rich one-year deal for $5.75 million. Neither had the numbers at the NHL level that Kovalchuk did.
The problem for Kovalchuk is that he turns 35 years old in April. Will a team go beyond three years for him? Will a team pay for his past and the name? Kovalchuk should have no problem finding a two-year deal. The cost will differ depending on the team. The Rangers shouldn't commit to anything more than a three-year marriage with Kovalchuk at $6 million per. If what we have heard about the Rangers being interested is true, then they probably already have an idea of how much he will command.