The AHL has a history of illogical affiliations. From hosting a Flames affiliate in the Vancouver suburbs to aligning the Chicago Wolves with the St. Louis Blues, hockey's primary feeder league has made some curious choices seemingly in spite of local NHL fan bases. One of the itchiest head-scratchers of all is the lack of ties between the Columbus Blue Jackets and the Lake Erie Monsters.
A major reason for the dearth of sensible affiliations is a lack of geographic balance at the AHL level. The Flames affiliate's relocation from Abbotsford to Glen Falls, NY (and rebranding as the Adirondack Flames) leaves the AHL with exactly zero teams located west of Texas. The NHL has eight and that number may soon rise if rumors regarding the league's interest in Seattle are to be believed. Meanwhile, throw a dart at a map of New England and you're bound to strike one of the whooping sixteen AHL cities located between Pennsylvania and Maine.
As you've likely heard by now, significant changes are in store for the AHL in 2015-16.  Next Fall, the long rumored arrival of the AHL in the West is finally coming to fruition and with it, a ripple effect that will be felt across three leagues. If the cards fall right, the Blue Jackets will have a golden opportunity to affiliate with the nearby Monsters.
* * * * *
THE GREAT WESTERN MIGRATION
The AHL will likely add five to eight Western-based teams over the next two years, but remain a 30-team league. This means up to eight AHL teams will be relocated or dissolved in the near future. It also opens the door for new cities to host the next best thing to NHL hockey.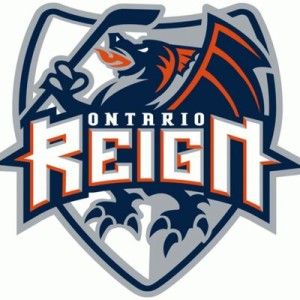 The NHL franchises reportedly pushing for the closer affiliates are Los Angeles, Anaheim, San Jose, Phoenix, Colorado, Vancouver, Edmonton, and Calgary. It's an understandable request. Five of those teams are more than 2000 miles from their AHL partner, two over 3000 miles, and none closer than 1300 miles. For an NHL franchise, keeping your Minor League players thousands of miles away, and in a different time zone, is impractical and expensive. The AHL's presence in the West is long overdue.
Los Angeles is already preparing to move their prospects to Ontario, CA (currently home to the ECHL Ontario Reign). It's a smart move by the defending champs. The Reign managed the second highest average attendance in all of Minor League Hockey last season, second only to AHL Hershey. Calgary and Anaheim are rumored to be eyeing The Orleans Arena in Las Vegas. San Diego, Bakersfield, Stockton, Salt Lake City, and Portland are also said to be in the mix for an AHL franchise.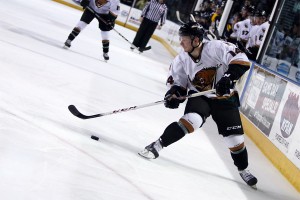 Cleveland is two time zones and 1332 miles away from Denver. If Colorado gets their way, they'll find a closer home for their top development team. Salt Lake City, with its NHL-caliber arena and drivable proximity, is the ideal location for an Avalanche AHL team. Boise, Omaha, and Montana may also get a look. A new home for Colorado's AHL roster would mean the Lake Erie Monsters would be open for a new affiliate. Enter the Blue Jackets.
CONTRACTUAL STATUS
Contracts are one of the biggest obstacles in the way of affiliation changes. Some teams own their AHL and/or ECHL affiliates, but most teams are bound by temporary agreements. While temporary, these deals aren't easily broken during the agreed upon tenure of the contract.
The Avalanche deal with Lake Erie runs through 2016-17, but, per the terms of agreement signed in 2010, the team can opt out any year they choose. Columbus recently re-upped with Springfield through 2014-15. Should Colorado find a new AHL affiliate out West, the Blue Jackets will have a clear path to link up the second biggest hockey team in Ohio.
WHY IT MAKES SENSE
There is significant incentive for both clubs to explore a Blue Jackets-Monsters relationship. It would help the Blue Jackets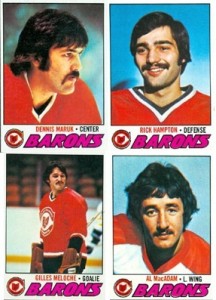 tighten their grasp on the Cleveland market and boost fan synergy in Ohio. The Monsters are a premier AHL franchise with an NHL caliber arena, top tier attendance figures, and a high profile owner in Dan Gilbert. The Blue Jackets, a small market on the rise, would benefit greatly from stronger support in one the biggest markets in North America without an NHL team of their own.
One of Bettman's goals in expanding to "untraditional markets" was to see the game grow from Youth Hockey on up. What better way to support that effort than marrying Ohio's two major hockey clubs? For Jackets fans, how great would it be to see future Blue Jackets cut their teeth in-state? For Cleveland, it's another reason to support the local team. How invested can you really be in a team that's exporting its best players to Colorado?
The short drive from Columbus to Cleveland would be a great relief for an organization used to shuttling players to and from Massachusetts by air. The ability to call a player up in a pinch becomes much less of a headache. Financially, player travel costs would be cut significantly. Not to mention, the Jackets brass would be able to keep a much closer eye on their prospects in the AHL.
Lake Erie would benefit by aligning themselves with the biggest hockey brand in the state. It goes without saying that hardcore Jacket backers will be much more inclined to make the trek to see future NHL players in Cleveland than Springfield. Imagine seasons when the Blue Jackets are eliminated and Cleveland is still making a run at the Calder Cup. Ohio puckheads would make the Q one hell of a place to play in the post season.
* * * * *
Keep a close eye on the AHL shift West, Cannon Faithful. An AHL team in Salt Lake City or Boise could set up the ideal affiliation for the Blue Jackets. How about it, Fifth Liners? Are you ready to trade in Falcons for Monsters?