The Leafs acquired quite a few depth forwards this past summer – Mike Santorelli, Danniel Winnick, Leo Komarov, Petri Kontiola, David Booth and Matt Frattin –  who will be competing for ice time with the likes of Colton Orr, Troy Brodie, Trevor Smith, Ashton Carter, and Peter Holland for bottom six ice time. Who are these guys and where will they play?
These are good questions, and if you are not a dedicated hockey nerd who follows the NHL to the detriment and high opportunity cost of the rest of your life, you may not know much about them yet, which is where I come in.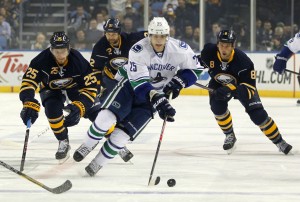 Mike Santorelli
Santorelli was signed by the Leafs to a one year, one-way, $1.5 Million dollar contract (Capgeek.com).  This means that whether or not he makes the big team or plays for the Marlies, he will be paid $1.5 Million.
This triples the salary he had last season with the Canucks, where he scored an impressive 10 goals and 28 points in 49 games and averaged over 18 minutes in ice time.
He enters this season as a 28 year old. He has previously played parts of six season with the Predators (who drafted him in the 6th round 178th overall, in 2004) Panthers, Jets, Canucks and now Leafs.  His best year was in 2010-11 when he potted 20 goals and 41 points for Florida, while playing in all 82 games.
Santorelli is decently sized at 6′ 190 lbs, although in the NHL for a centre I guess that comes in slightly on the small side. He shoots right and his primary position is centre.  For the Leafs, he will be expected to compete with Holland, Kontiola, Komarov and Winnick (All whom are listed as centres on the TML official website) for ice time on the 3rd line.
I feel that while Holland probably has the inside track on the 3rd line centre position, Santorelli has proved to be a decent offensive player whenever given the opportunity and should battle him for that role. If he fails to beat out Holland in training camp, I don't know if he will play a  regular shift when the roster is fully healthy, as his defense is not known to be great and thus a 4th line role may not be right for him. Still, stranger things have happened and if He and Holland make up the bottom two, they can be interchanged and utilized in a fluid manner, so I wouldn't right him off completely if he doesn't outright win the 3C job.
Still, even in that case he provides the Leafs with some great depth because he had a great season last year and has offensive talent. Should Kadri or Bozak fall to injury, Santorelli also represents a decent fill in option in the short term, as he wouldn't be out of place on a scoring line, since he is known for his passing, skating and creativity. While the scouting reports I read on him do not list defense as his greatest asset, he did play over a minute per game on the Canucks PK last season, so he must have some abilities without the puck.
Overall, Santorelli represents a great depth option because of his team friendly cap hit and his past offensive success. He will add speed to an already fast lineup and most of all, he gives the coaching staff options in case of injuries, prolonged slumps or missed expectations.  For a million five, the guy is solid value for the role he is expected to play, and, since he is young and fast, there is always a slight chance he breaks out and has a surprisingly successful year, like that which Mason Raymond had last season.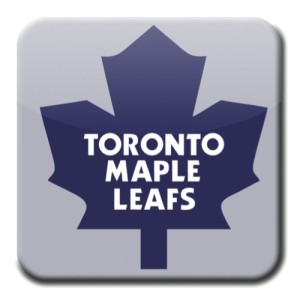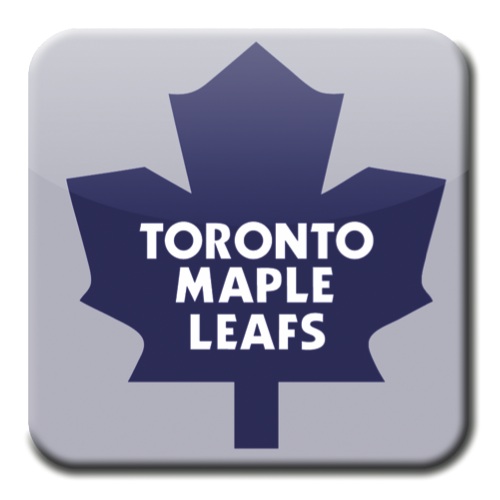 In comparison to players who left, such as Kulemin and Raymond, Santorelli represents good value.  He is a hard working, high effort kind of guy who will be loved by Leaf fans who like that type of thing, and while he isn't as fast as Raymond, he's probably a better overall player as he plays centre. He won't bring you the defense of a Kulemin, but is more versatile and gives the Leafs some strong offense from the bottom six.
One caveat with Santorelli: After his breakout 20 goal season in 2010, he had the following season destroyed with shoulder surgery, and last season he missed 30 odd games with another shoulder injury. Overall, his shoulder injury history may be a fortunate break for the Leafs because it allows them to replace those guys with a player of a similar caliber at a much cheaper price.
In closing, look for Santorelli to play a regular shift this season with the Leafs, skating on the bottom six and maybe even killing some penalties, where his speed should be an asset.  If he can put up anything close to 40 points this will be an excellent signing.