The New York Islanders traded their first and second-round pick of the 2020 NHL Draft (and a conditional 2021 third-round pick) to the Ottawa Senators in exchange for forward J.G. Pageau.
As a result, Islanders general manager Lou Lamoriello didn't have a draft pick until Round 3, pick 90 of the draft. Here are your Islanders draftees Lamoriello and his scouting crew took on Wednesday.
Alexander Ljunkrantz
The first selection for the Islanders was a bit of a head-scratcher. Alexander Ljunkrantz was taken 90th overall after being projected to go in the late 6th, early 7th round.
Related: NHL Legend Bill Torey and His Islanders Legacy
Ljungkrantz is a Swedish native that stands at  6-foot-1, 185 pounds, a near NHL-ready frame. He currently skates in the SHL, for the Brynas organization.
According to eliteprospects.com, "Ljungkrantz is most effective when he keeps his passes simple and does the dirty work along the boards and in front of the net. He shows good awareness off the puck and can generate good speed up the ice. Ljungkrantz's wrist shot has quite a bit of power to it as well. Ljungkrantz defensive game also revolves around hard work and giving full effort in all situations."
The Swedish forward certainly sounds like a Barry Trotz type player, who is projected to find himself in a bottom-six role. Ljungkrantz can help out on the power play, while also being effective on the penalty kill. He certainly sounds like a player the Islanders already own in Pageau.
It'll be a few years before we see Ljungkrantz make the NHL, but the Islanders certainly lack depth on the wing. They saw a fit in player profile and skillset, and they took their guy. Behind the likes of Oliver Wahlstrom, Kieffer Bellows, and Simon Holmstrom, Ljungkrantz joins a group of wingers who can help on the power play, which the Islanders desperately need.
Alex Jefferies
Lamoriello stuck with the wingers, drafting six-foot, 195-pound forward Jefferies, with the Islanders fourth-round draft pick, 121st overall.
The Massachusetts native played two games for Dubuque in USHL last season. Currently, he is committed to Merrimack College where he'll play in his freshman year.
His EliteProspects bio reads "Jefferies frequency of stride, pace of his feet allows him to burn around the ice & create opportunities. Uses cross overs to generate power. Excellent vision & passing ability. Can thread difficult passes thru defenders creating chances for his teammates."
Despite being fast, Jefferies skating is a bit of a concern as his forward strides are sometimes short and his recoveries aren't very clean, and he'll take the occasional long shift.
Jefferies is known to be a goal scorer at all levels he has played at thus far, following the trend of Lamoriello addressing a need for goal scoring. With a frame that is also near NHL ready, it isn't farfetched to think Jeffries could play NHL level in 2-3 years.
William Dufour
Yet again, the Islanders drafted a winger, the largest of their forward draft choices. Dufour is a 6-foot-3, 200-pound winger who was selected 6th overall in the 2018 QMJHL Draft by the Rouyn-Noranda Huskies. He was then moved two times for a total of three teams in the QMJHL.
EliteProspects had Dufour pegged as a top 100 talent, yet he fell to the fifth round despite being declared a "must-have prospect."
Dufour found his most success when he landed with the Drummondville Voltigeurs with 18 goals, 36 points in 30 games with the club.
According to EliteProspects "He pressures opponents, wins the puck, and then skates it up to the offensive zone to focus his attention on the goalie. When the puck touches his stick in the offensive zone, its next stop is the net and quite often the back of it. Dufour surprises goalies by aiming low. Plus, his blade remains closed until the moment of the release, hiding his intended placement."
"You get noticed if you can score. You get noticed if your two-way game is strong. You especially get noticed if you can score and play a strong, two-way game. That's what Dufour brings to the table. One moment, he's in your face playing a physical game. The next he's posting a 14-game point streak against you. He has the size at 6-foot-2 and approaching 200 pounds. After a trade to Drummondville, he finished the season at nearly a point per game. He will make someone very happy in the middle rounds" said Mark Scheig.
It took Dufour a little while to get acclimated, but a late breakout after his draft stock fell makes it appear that the Islanders might have found a diamond in the rough here in the fifth round of the draft. With his history of needing time to get acclimated, Dufour could be a long-term project, but worth every penny if it works out.
Matias Rajaniemi
Lamoriello went away from his game plan in the sixth round, drafting the Islanders' first defenseman of the draft in Rajaniemi.
Lamoriello went even larger with this pick, selecting the 6-foot-4, right-handed defenseman. Rajaniemi is one of the youngest players in the draft, giving him a little extra time to grow in the organization.
His EliteProspects bio reads "Rajaniemi has seen a big increase in his ice time this season and has been trusted to quarterback the top power play unit. Rajaniemi makes simple passes and can utilize a heavy shot from time to time. Rajaniemi did fine shutting down offence coming his way. He's a tough customer along the boards with his 6-foot-4 frame."
The trust in Rajaniemi gives the Islanders the possibility of a long-term option to quarterback the power play in the future. According to  Thomas Drance and Harman Dayal of the Athletic, Rajaniemi has top-4 defensive potential.
"The right-shot defenceman's future is heavily predicated on the advancements he makes as a skater. He's got passable puck skills and is already capable of gapping up in transition and playing well away from the puck despite not being very mobile, so if he can add some quickness to his first few steps he could be an absolute force. For this reason, Rajaniemi could be well worth a look late in the draft, although there are some evaluators that suspect he's likely to be off the board by the fourth round, which might be a bit early considering some of the red flags in his game."

(from 'Defencemen with top-4 upside the Canucks should target at the draft,' The Athletic, 06/26/2020)
Despite the praise, Lamoriello won't rush the young defenseman to the NHL, and it'll be a few years before he's considered an option on the Islanders blue-line.
Henrik Tikkanen
Did we mention Lamoriello went big this draft? Tikkanen stands as a 6-foot-8, 201-pound goaltender. The Finnish prospect was the only goaltender selected by the Islanders in the draft.
Tikkanen is projected as a long-term project for the Islanders. The large goaltender is still very raw, but the size can make for an intriguing situation if the Isles organization can stay patient with him.
According to Finnprospects.com, "Tikkanen is a big goalie who is calm and who mostly relies on his size. He covers huge part of the net and he doesn't go to ice unless he needs to. His quickness and technique are okay even though not excellent. He showed pretty quick reflexes during the game, he read the play pretty well and he played with the puck more than the average Finnish junior goalie."
He's calm in the crease, but he still needs a lot of coaching and maturing. However, with his frame and build, the seventh-round pick could eventually pay off.
Lamoriello's Mission
Lamoriello clearly had a goal in mind coming into this draft. He wanted to draft guys who could put the puck in the net and players with larger frames. He did just that coming into the 2020 NHL Draft, and despite not having any picks in the first two rounds, he came away with some players who could impact the roster. It's likely it will take time for any of these players to reach the NHL, but when they do, the Islanders no doubt have size on their side.
Related: 2013 NHL Draft – Where Are They Now?
Want more Islanders content? Check out the Nassaumen Hockey Podcast, hosted by The Hockey Writers authors James Nichols and Jon Zella. Follow on Apple Podcasts, Spotify, and Google Podcasts!
---
---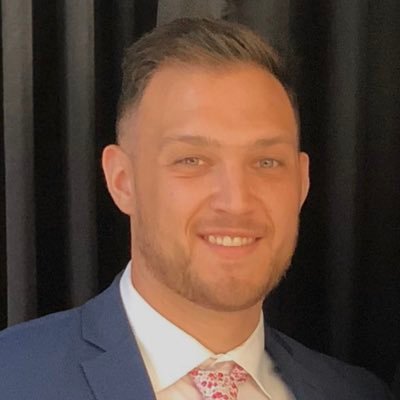 James is a THW New York Islanders writer and podcast host of Nassaumen Hockey Podcast. A trusted source for Islanders content for many years at THW, James is passionate about keeping Islander fans up to date on the latest in Islanders news. Other content contributions also include his Co-Editor-in-Chief status for NYIslesBlog.com. For interview requests or to provide content info, follow James on Twitter.