Johnny Boychuk was a great addition to the Islanders organization back in 2015. He has been an impactful defenseman on the ice as well as a great locker room presence behind the scenes. Boychuk's performance in the 2019-20 season has undoubtedly been declining, leaving Islander fans wondering what the future may hold for number 55. 
Boychuk's role has shifted from a top-tier two-way defender to more of a stay at home role. It is unfortunate because he does have one of the hardest shots in the league. It has been commonly brought to attention that Boychuk's performance as of late has not been of the same caliber that he was a few years ago.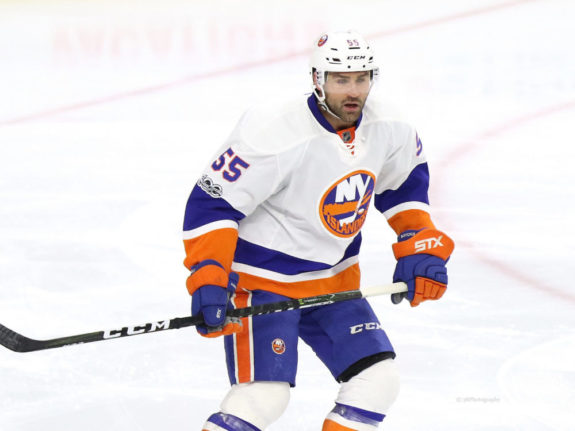 The truth of the matter is, Boychuk is in the latter half of his career as a 36-year-old and has had some tough injuries. One of the most memorable was that scary moment back on March 3rd when Artturi Lehkonen of the Canadiens hit Boychuk in the eye with his skate, leaving him with 90 stitches. 
It is pretty clear that we will never see Boychuk from 2015 again, his performance has been getting increasingly worse. Last season, Boychuk had relatively poor offensive numbers. He recorded only 11 points, which is far less than the few 20+ point seasons that he had a few years ago. 
Thinking defensively, things were up and down for Boychuk. He did finish 16th in the league with blocks, having blocked 128 shots. He even had a pretty physical season with 135 hits. Something that was really hurting his game though was the 50 giveaways, which are likely linked back to his injuries. When playing hurt players are often more likely to make bad decisions with the puck. 
Current Contract Situation
Boychuk is still under contract with the Islanders for two more seasons with a $6 million average annual value (AAV). From a management standpoint, this can be an issue for the Islanders. Boychuck's performance in recent years has not been worthy of a $6 million salary. The organization as a whole will definitely benefit from freeing up that cap space.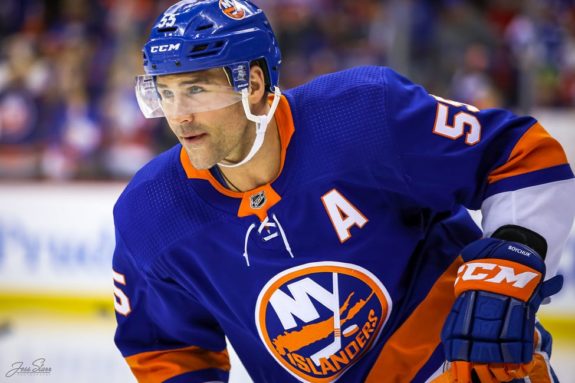 The Islanders have proven that they can accomplish great things without Boychuk on the ice. He was a healthy scratch for most of the deep 2020 playoff run that the Islanders made. This only further proves that it is not a good idea for the Islanders to hold onto this contract. 
What To Expect Moving Forward
Boychuk had a few great seasons with the Islanders and it is a shame to see his numbers go down so much. At the end of the day, the Islanders need to do what is best for their team. Holding onto Boychuk will simply take up too much cap space and from the Islanders standpoint, there is just simply not enough return on the investment. 
Boychuk still has a couple of years of productive hockey left in him, just not as productive as he has shown in past years. Something that many of the Islanders have claimed is the fact that Boychuk is a great locker room presence. An intangible like this will be a great asset to a young team.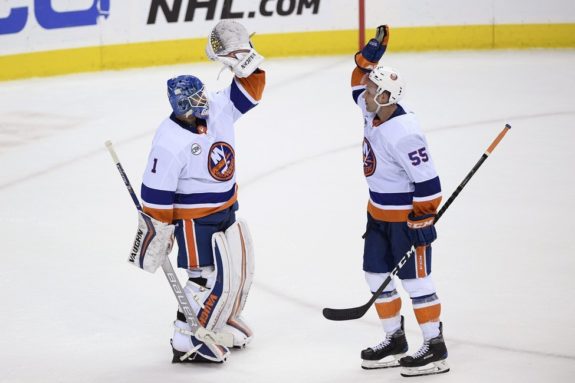 The locker room presence along with deep playoff run experience, including a Stanley Cup victory back in 2011, will be a great benefit in the development of the younger players on some of the weaker teams. Here, Boychuk will be able to be one of the top defenders on the team while mentoring some of the rookies. 
It would not be surprising if the Islanders hold onto Boychuk for one more season, though it does seem like a better idea to try to make a trade. If he is to end up getting traded, he may end up looking towards Detroit, as they have an inexperienced group of young players with potential as well as decent cap space that Boychuk can benefit from.

It is also important to keep in mind that there is an expansion draft coming up for the Seattle Kraken. This is also most likely going to be a home for many younger players. It is certainly possible that Boychuk is placed across the country with this brand new organization.
Final Thoughts
Johnny Boychuk was a great addition to the Islanders organization at the time of his trade. Though as time progressed and Boychuk had to battle some notable injuries, his numbers went down by a lot.
Boychuk can be a great part of some NHL teams but the Islanders may not be one of those teams. It would be a great benefit to the Islanders to free up that $6 million in cap space to then try to add some better players to the roster.
---
---