Even under normal circumstances, the Tampa Bay Lightning were going to have a tough time fitting everyone on their Stanley Cup-winning roster under the salary cap for the 2020-21 season. Sure, they have a great team full of veteran talent, but many of these players garner costly contracts.
Related: Tampa Bay Lightning "Untouchable" Prospects
Due to the flat-cap, these contracts that were seen as a slight overpayment a year ago are now a potential team-breaking expense. With money tight and a slew of restricted free-agents due extensions, Lightning general manager Julien BriseBois is looking at every option to clear cap space.
This means that the Lightning have players signed to contracts that look worse now even if they really aren't that much above market value. Think of a player like Ondrej Palat, who was a key contributor throughout the playoffs, but is carrying a $5.3 million cap-hit through 2022.
That contract isn't bad for his production, but in a world where you need to re-sign players like Anthony Cirelli and Mikhail Sergachev, it can feel restrictive.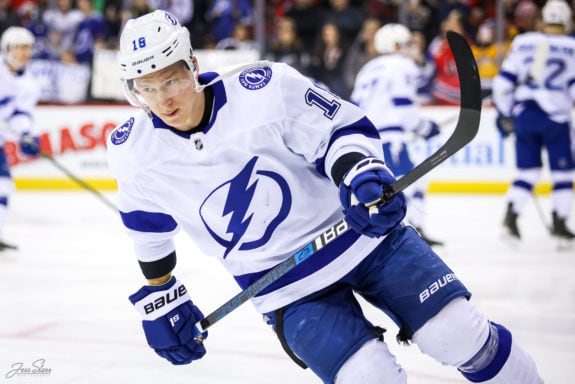 So, this opening spiel is just to say; the Bolts don't have one definitively bad contract, but a lot of expensive extensions that are all adding up. With this in mind, let's look at three of the worst contracts for the cap-strapped Lightning heading into the 2020-21 season.
Brayden Coburn: $1.7 Million Cap-Hit
When Tampa Bay signed Brayden Coburn to a two-year, $3.4 million extension back in 2019, it was seen as a shrewd move for the franchise. Even as his role with the team diminished, Coburn was still a bottom-six defenseman who averaged more than 16 minutes of ice time each night in 2018-19.
Throughout 2019-20, however, Coburn's play started to slip. Whether it was due to injury, age, or any number of other reasons, it became clear that he was no longer the defenseman Tampa Bay needed. He ended up playing in just three postseason contests in 2020 and appears to have no real role with the team next season.
Related: The Best NHL Forwards Ever: A Lineup For the Ages
Despite this, he is carrying a $1.7 million cap hit. While this is far from a breaking amount of money, the Lightning need every dollar they can get right now. Even if Coburn gets back on the ice and plays a solid season, he is being a bit overpaid compared to what his contemporaries received on the market so far this offseason.
So, while this one contract won't cost the Lightning a key player by itself, it's cap-space the franchise would love to have back to use on another player.
Tyler Johnson: $5 Million Cap-Hit
One of the poster children of the cap-crunch, Tyler Johnson has become a name that you point to when you talk about a good player who could be lost due to the cap. On paper, he is still a top-six forward, and many teams would love to have him as their second-line center.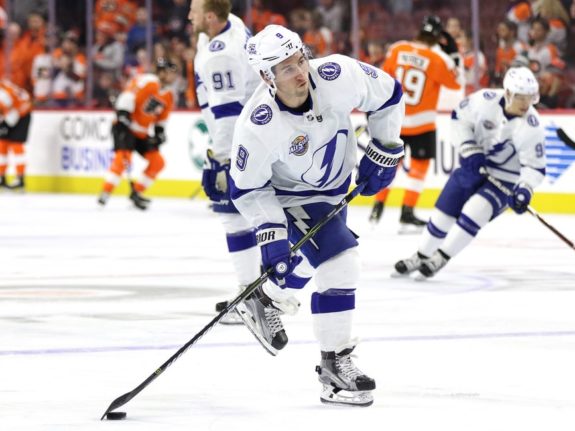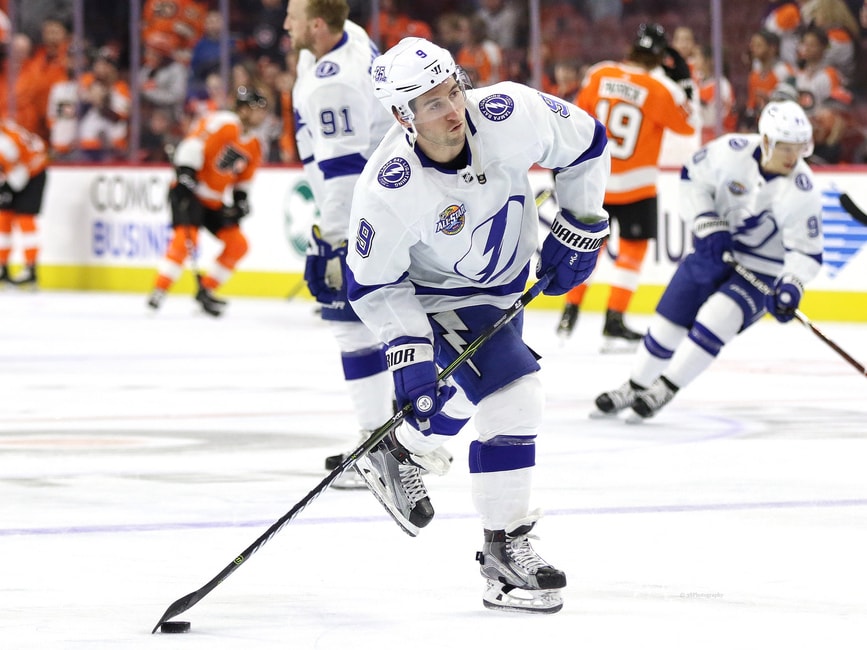 Under normal circumstances, you could look at Johnson's contract as, at worst, a net-zero. He's a 20-goal scoring forward on a $5 million cap hit, which isn't out of line on the market. However, with every dollar being pinched in 2020, the Lightning couldn't even give him away on waivers.
If he rebounds in 2021, Johnson could be a target for the Seattle Kraken at the expansion draft, giving him some value to the Lightning in the future. As it stands right now, however, he will be viewed as a bit of weight, holding back some of the young talent that needs to be re-signed.
Steven Stamkos: $8.5 Million Cap-Hit
The sporting world can be brutal sometimes. Injuries can dampen even the brightest career, and no player with the Lightning has had worst injury luck than Steven Stamkos.
When healthy, he is worth every bit of his $8.5 million contract, as Stamkos is still one of the elite scorers in the NHL. Over the last seven years of his career, though, injuries have been a constant.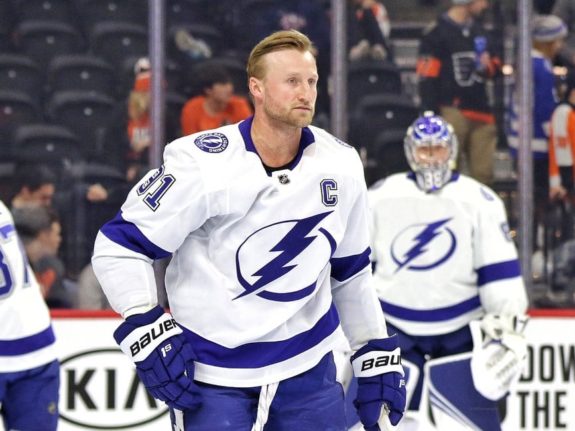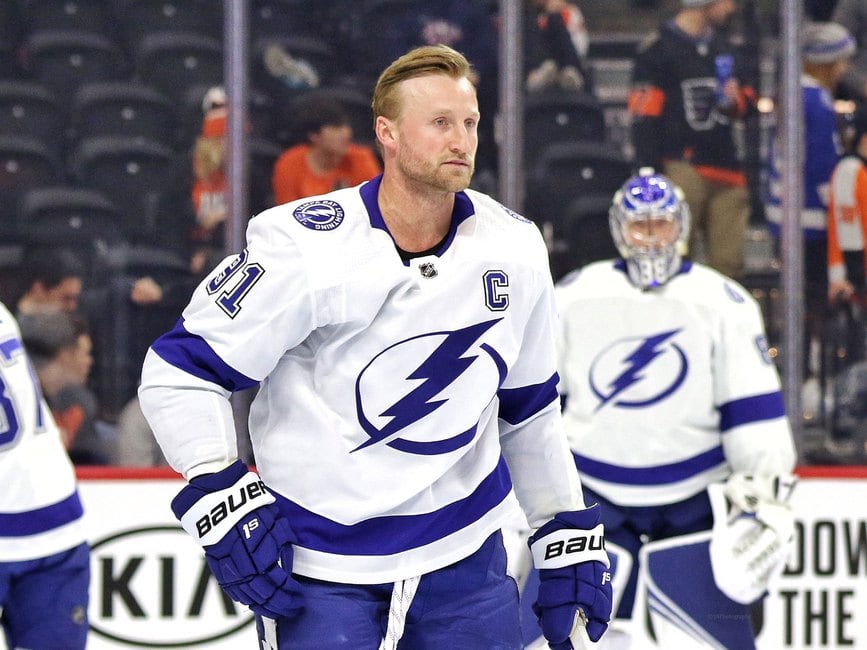 Stamkos isn't on this list because he is a bad player or that he is even on that bad of a contract. He's here simply because the Lightning were able to win a Stanley Cup with him only playing 2:47 in the playoffs.
If Stamkos can get back on the ice and be healthy, there's no question that he will be a valuable asset in 2021. However, to put it simply, if you asked me right now if I'd rather have him at $8.5 million or Sergachev and Cirelli signed to bridge-deals totaling $8.5 milling, I'd be hard-pressed not to choose the latter.
There's no question that he is one of the emotional leaders of this franchise, but as injuries continue to pile up, there is a real concern about how much longer Stamkos will be able to justify his elite-level pricetag.
Lightning Are Truly in Cap Hole
Once again, I feel that it is important to state that none of the listed players are bad or not deserving of their contracts. They have all been great players for the Lightning, contributing years of play and likely have years more to go.
For a team in a cap-crunch, however, every dollar counts. The Lightning can't afford to have so much money tied up in players who are either often injured or redundant in their line-up.
---
---