Brock Nelson was drafted to the Islanders with the 30th-overall pick in the first round of the 2010 NHL Draft. Since then, he's played in seven NHL seasons, landing his first big pay day in 2019. His current contract with the Islanders is a six-year, $36 million deal that has him on contract with the Islanders through the 2024-25 season. 
In the seven years spent with the franchise, Nelson has had his fair share of scoring slumps, but overall is a good fit for this team. One of the biggest assets that Nelson gives is his ability to come up big in high-pressure moments.
Career Scoring
Early in Nelson's career, he had a major issue with hesitation. This is common among many NHL rookies, but it took Nelson a little longer than others to get out of that habit. He would hesitate to shoot the puck when having an open lane and wait until that lane closed to fire — this led to many of his shots being blocked by defenders before it could make its way to the net.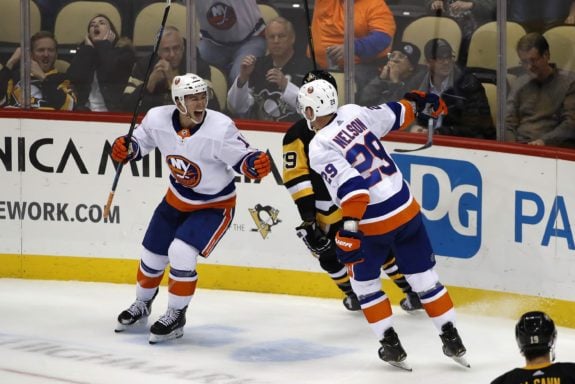 In the 2019-20 season, Nelson tied his career high in goals with 26 and did so while only playing in 68 games. In the seven seasons that he has worn blue and orange, he has missed the 20-goal mark twice, although one of those seasons was his rookie season. 
His past two seasons have been his best, totaling 51 goals and 56 assists in 150 games. These are quality numbers for a second-line center. The thing with Nelson is that his success comes in spurts. In the 2019-20 season, he went 10 games without scoring and had a scoreless streak of six games or more four times. 
Scoring/Faceoff Percentage
Though Nelson sees his success in spurts, he has proven to be an impactful player on this Islanders team. In the last couple of seasons, he has been one of the top Islanders in the faceoff circle, totaling a career high 51.77% success rate in the 2019-20 season. 
The Islanders came together for 189 goals as a team last season; Nelson's 26 goals makes up 13.7% of the team's total and this increases to Nelson contributing to 28.57% of Islander goals when assists are taken into consideration.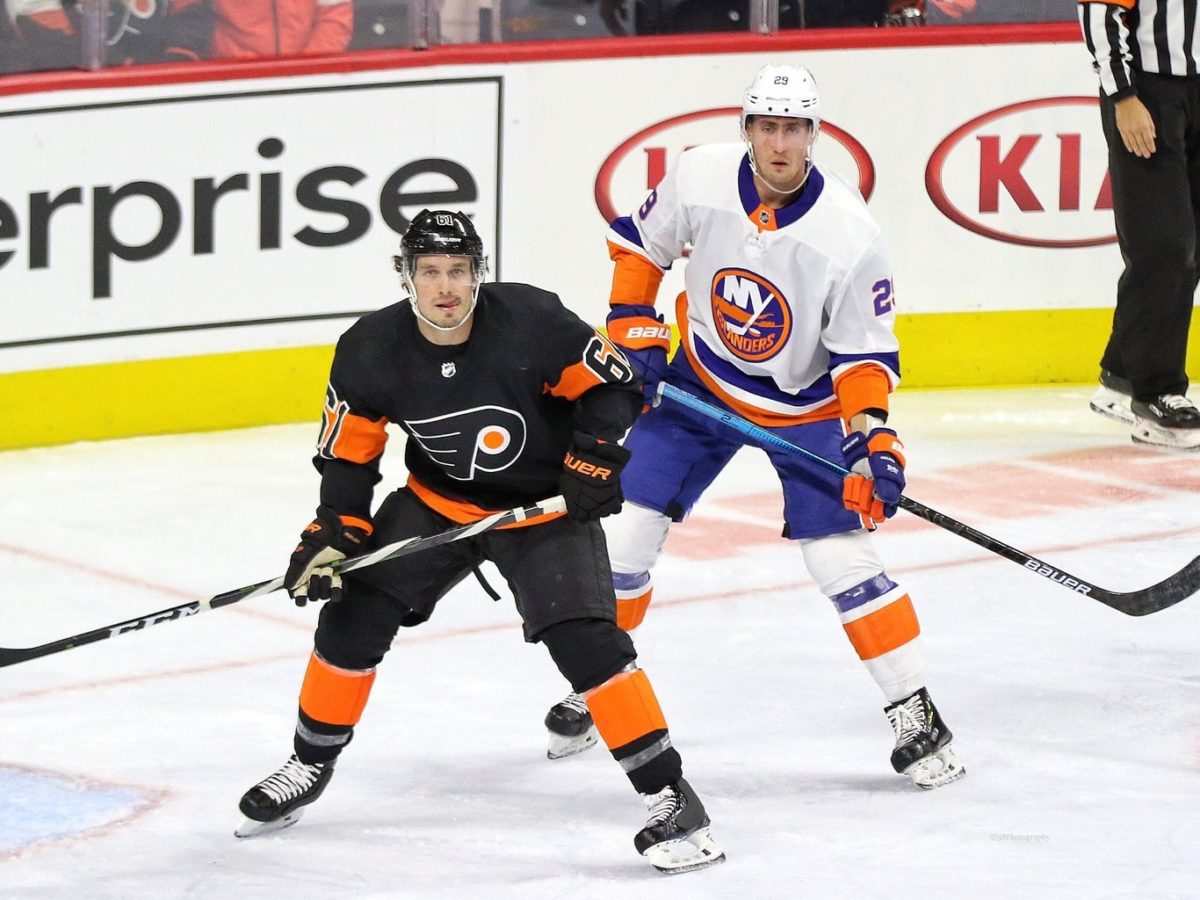 With that being said, there is no doubt that Nelson is a key component. Signing him long term was a great move by the organization and hopefully he keeps these numbers up for years to come. 
Coming Up Big
Nelson had a major impact on the Islander's impressive 2020 Playoffs run — he scored nine goals and tallied nine assists in a total of 22 games. This was a big part of the reason why the team made it as far as they did. Nelson is not the star goal scorer of the team but he adds depth, which is an essential part in a team making a deep run. 
In addition to his playoff performance, Nelson also has 22 career game-winning goals. He also seems to have the puck on his stick at the right time in games that are close in the third period. He does not back down from pressure and proved this to Islanders fans when he scored the go-ahead goal with 3:25 left in Game 3 of the Eastern Conference Final against the Tampa Bay Lightning. 
Nelson has been a depth player for the Islanders for the last few years and appears to have a lot of quality hockey left in his career. He still has five seasons left on his current contract, but it is safe to say that he will be a member of this organization for many years to come.
---
---