After already trading away one of their key defenders this offseason, the New York Islanders have lost another regular to a career-ending injury. The team announced that veteran Johnny Boychuk's career is over following complications related to an eye injury he suffered last season. With Boychuk and Devon Toews both out of the picture, there are many questions surrounding the depth of the Islanders' blue line.
If there is one reason for optimism among Islanders fans, it is that Barry Trotz remains behind the bench on Long Island. He has turned a very poor defensive team into one of the stingiest groups in the league in only two seasons as head coach. The Islanders undoubtedly still have talent in their defensive unit, but it remains to be seen how much value Trotz can get out of his new pairings next season.
Top Pair
The one consistent aspect of this defensive unit is its top pairing of Adam Pelech and Ryan Pulock. The duo has emerged as a terrific shut-down pairing over the last two seasons under Trotz and shows no signs of being anything but for years to come.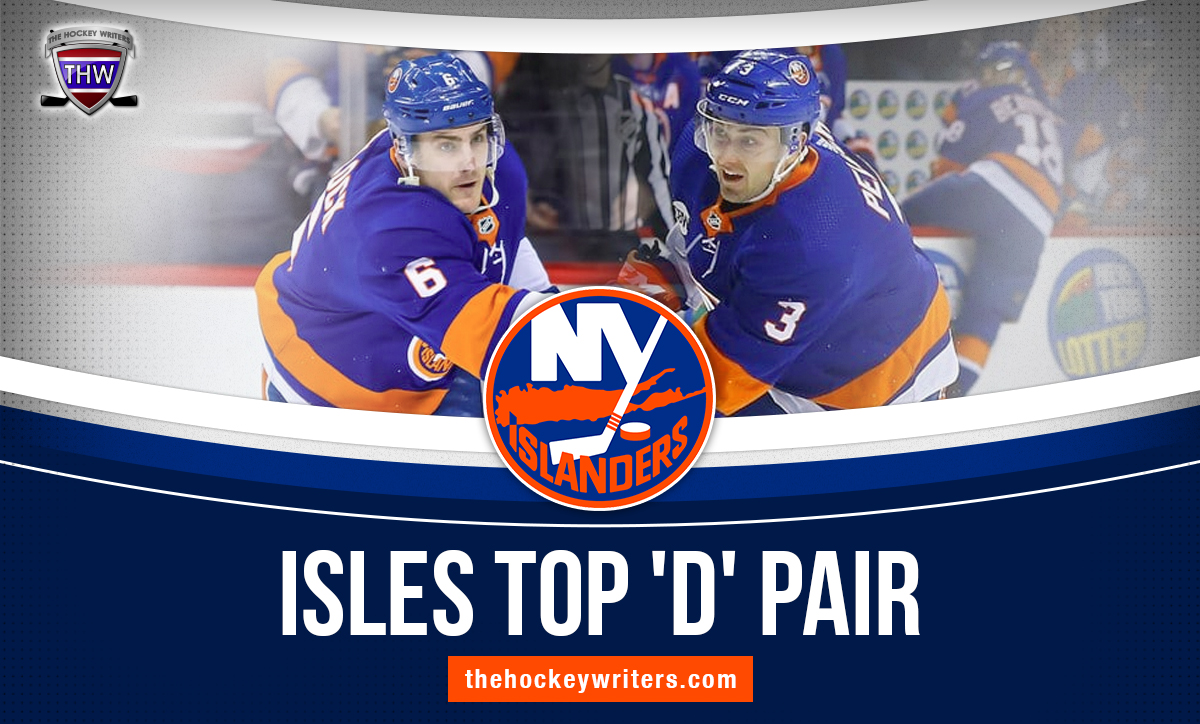 Pulock should see additional minutes on the power play after the departure of Toews, and has also seen increased responsibility on the penalty kill as his defensive game has improved. Pelech's game has always been more defensive, and his presence allows Pulock to join the rush and create offense from the back end. This top pairing should provide Trotz with a go-to unit as he figures out what the best combinations are for the rest of his lineup.
Second Pairing
In looking at the Islanders depth chart, there are really only two candidates for the two spots, these being Scott Mayfield and Nick Leddy. Mayfield spent last season on the second pairing with Devon Toews, who now joins a loaded unit in Colorado. Leddy plays a similar game to Toews and has more experience playing under Coach Trotz than the team's other options.
Similar to Pulock and Pelech, the two playing styles on this pairing complement each other nicely. Leddy is known as a puck-possessing defenseman who specializes in carrying the puck out of the zone and driving offense from the backend. Mayfield possesses a strong shot but otherwise isn't as apt to join the rush. His steady presence in the defensive zone allows Leddy to be aggressive to create offense for a team that desperately needs it.
Related: New York Islanders: Revisiting the Nick Leddy Trade
Leddy's special teams role should also see a dramatic increase now that the team is without Toews. He and Pulock should see big minutes on the power play, with other minutes likely being left for a particular young defenseman. Mayfield should continue to be the first choice when the team is shorthanded, as he and Pelech provide steady defense for a stingy Isles team.
Third Pair Options
With the loss of Boychuk, the third pairing becomes less clear. The one thing the team has made clear is that Noah Dobson is ready to be an NHL regular. While he isn't expected to break into the top four yet, he should have a solid role on the third pair. This development magnifies the need for the team to bring back veteran Andy Greene. He was a huge part of the team's success in the playoffs and Dobson's play was far better when Greene was on the ice with him.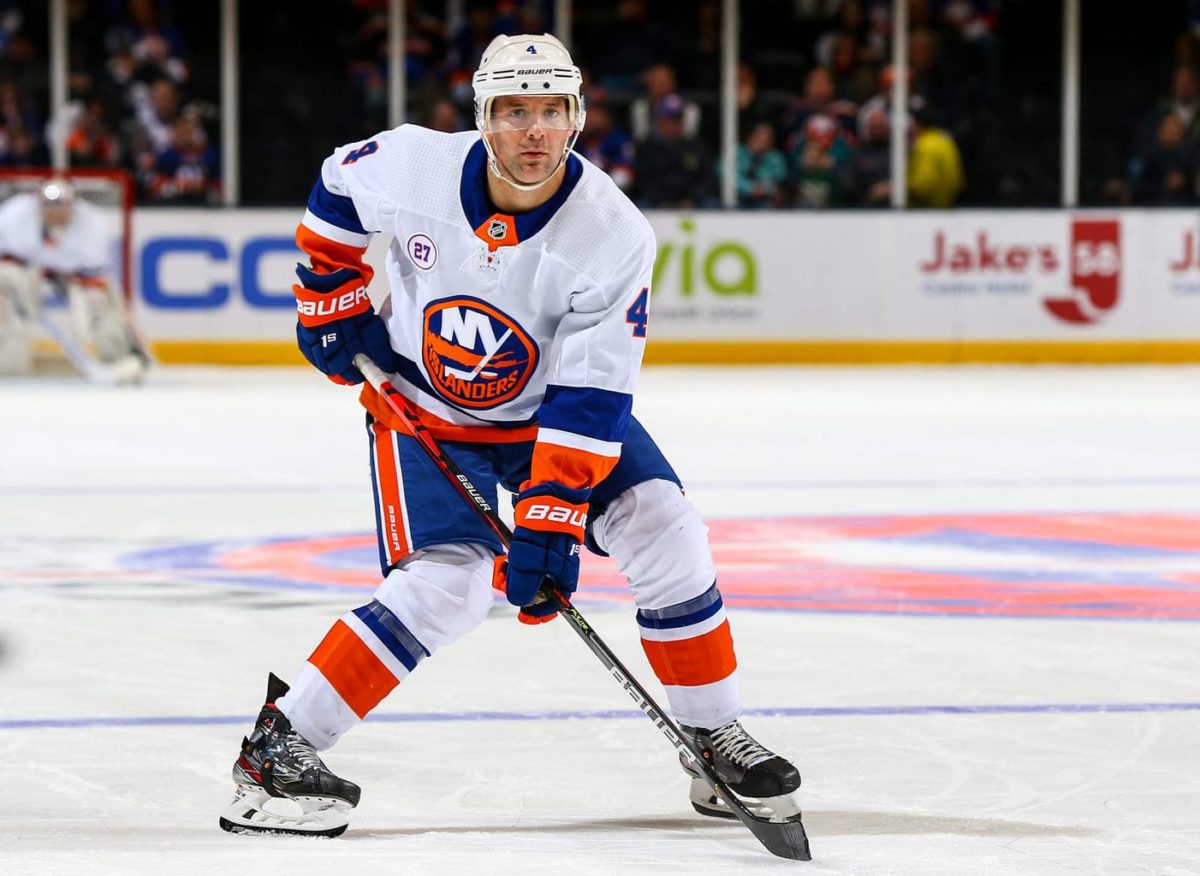 Greene's defensive awareness and shot-blocking ability will allow the young Dobson to get his footing in the NHL. Still only 20 years old and with just 34 games of NHL experience, he will need time to adjust further to the speed of the pro game. His offensive instincts were on full display during his stint this season, and the presence of Greene will allow him to create offense while not compromising the team's defense.
If the team is unable to get Greene back, there are several options to play alongside Dobson. One of these is veteran Thomas Hickey, who played sparingly with the Bridgeport Sound Tigers last season but was an Islanders regular as recently as 2018-19. With nearly 450 games of NHL experience, Hickey would still be a good mentor for Dobson and would allow him to play his style of game.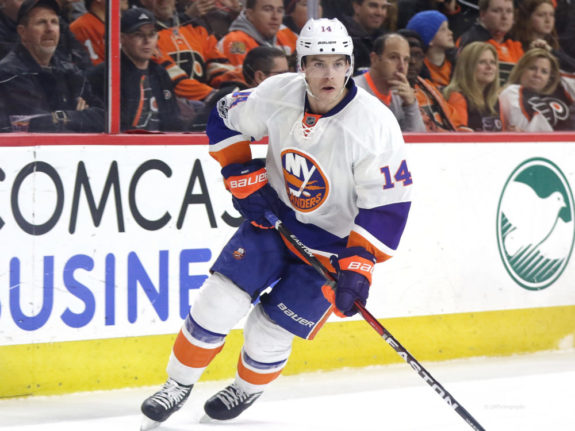 The team could also opt to give Sebastian Aho another crack at the NHL. The fifth-round pick had his only action with the Islanders in 2017-18, where he was called up for a 22-game stint and returned to Bridgeport. Aho has been one of the most consistent producers for the Sound Tigers over the past few seasons, even earning three consecutive All-Star selections. His recent performance in the AHL combined with a strong training camp could earn him a look with the team early.
The Uncertainty
While it looks like the team has a lot of options to fill Boychuk's void on the third pair, none of these players are guaranteed to fit the bill. Greene is currently unsigned, and although there appears to be mutual interest, it is unknown if and when a deal will be made. In Hickey's case, he has been bothered by injuries and personal matters of late and hasn't been with the Islanders in nearly two years. It remains to be seen if he is still the player fans have come to know over his career with the team.
Aho has produced very consistently at the AHL level but has never appeared in a game under Trotz. He could surprise many and make the team, but could also not have his performance with Bridgeport translate to the NHL and find himself back with the Sound Tigers next season.
While there is comfort knowing that Coach Trotz remains behind the bench, there is now a major void left in the Islanders' defensive core. There are a few solid options, but each comes with its own risk. Only time will tell what the Isles will be able to pull off and how well it will translate to their success next season.
---
---