The Vegas Golden Knights, whose history has been generally short, seeing as they entered the league in 2017-18, have quickly become a model for what a consistent franchise should look like. Multiple players scoring 40 plus points per season, a pair of first-place finishes in the Pacific Division and, most importantly, making the playoffs each of their seasons in the NHL are the main characteristics of this Vegas team.
In turn, there is no reason why this Golden Knights squad should not be in contention to duplicate these results during the upcoming 2020-21 season. They have the third-best odds, via Vegas sportsbooks, to take it all at +700 and are fielding, more or less, the same team they did last season. Add the mega addition of defensive powerhouse Alex Pietrangelo into the mix, and this team is looking poised for another deep playoff run.
Although your team may seem great and can deliver in the regular season, those results may not translate into playoff success. The Golden Knights are a very strong team but do lack depth up the middle of the ice and can benefit from some veteran depth on their blue line. So, seeing as Vegas looks to capture their first Stanley Cup title in their short franchise history, we'll take a look at some potential trade deadline acquisitions the team can make to propel them to Stanley Cup glory.
Blake Coleman
Kelly McCrimmon might be taking notes out of Julien BriseBois' playbook this year. The Lightning general manager acquired Coleman from the New Jersey Devils and although at the time it was confusing as to why, he definitely showed us during the playoffs.
Coleman was a standout on an already stacked Tampa Bay team, which is the reason why he quickly got attention from around the league for being a speedy, two-way center who can put up points, as well as deliver key hits. His addition would immediately strengthen the center group on this Golden Knights team.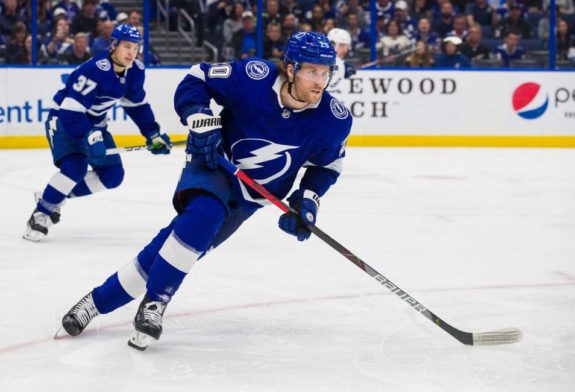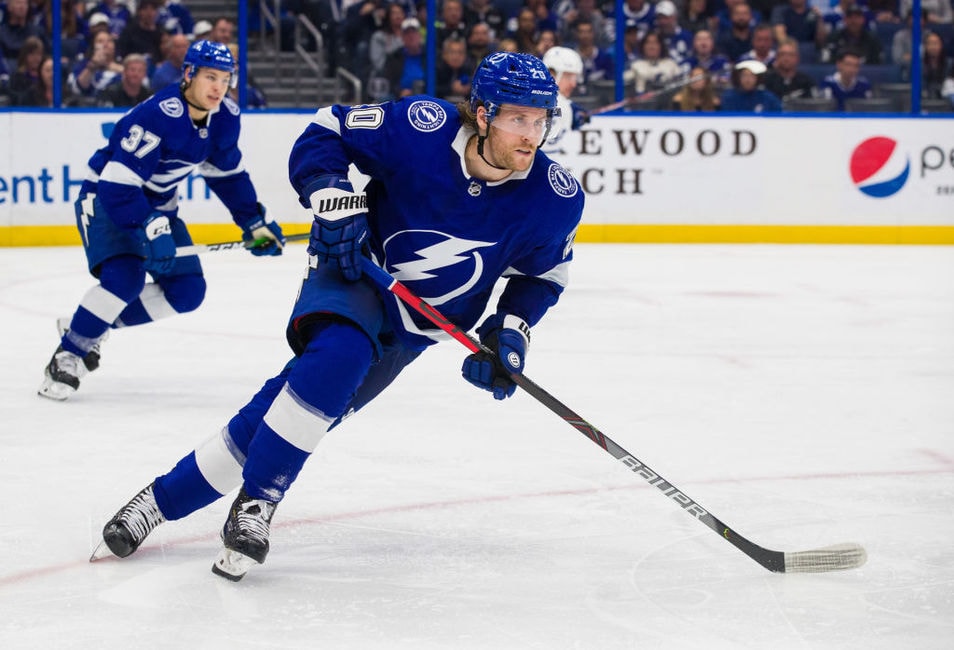 The Plano, Texas native put up 13 points in 25 games for the Lightning during the playoffs, as well as 126 hits to go along with offensive numbers. His stats were impressive considering he was used mostly for the third and fourth lines. Coleman's speed and play around the boards would be a great addition to this Golden Knights team who needs gritty players to round out their bottom pairing lines.
It's hard to say whether the Lightning would be open to trading him seeing as they will probably go on their own playoff run and would love to have Coleman around. He has one year left on his current contract so look for Vegas to make a push for him, or a similar player of his type, come the trade deadline.
Corey Perry
The 35-year-old Perry was a surprise revelation during the most recent playoffs in the bubble. This was due to his gritty and intense play and clutch performances, most notably in double overtime of Game 5 of the Stanley Cup Final to keep the Dallas Stars alive and force a Game 6.
Although he is not a center, Perry could fit in perfectly on the Golden Knights' third or fourth lines. His intensity would be a great complementing factor to the top-six group's lethal scoring power. Put him alongside Ryan Reaves and they would form a lethal one-two punch of grit not seen on many NHL teams. The great thing about Perry is that he can still deliver come playoff time.
Perry is currently an unrestricted free agent, so all this would depend on him being signed by another team for this upcoming season. If the Golden Knights were keen on signing him, they could surely clear some cap space with some creative moves in order to make it happen. Perry would be a low-cost free-agent signing for them, and would bring a lot of bang for their buck.
Having been a Stanley Cup winner in 2007, while also getting to the Final last season, he is just what Vegas needs to push through during those tough final games to close out a series. He would also become yet another Stanley Cup-winning presence on this team, joining the list with Marc-André Fleury, Alex Pietrangelo, and Alec Martinez.
A Pair of Physical Defensemen
Any team planning on making a deep playoff run will benefit from physical depth defensemen to help ease the load for the stars on the team. What's even better is if they are physical, it helps in tiring out the opposing team's star players and causes a sense of hesitation for the other team when going into the corners. So, who can be the physical catalyst to aid in a deep playoff run?
Let's first consider the Stars and their towering 6-foot-7 defenseman Jamie Oleksiak. Not one to shy away from laying the body, Oleksiak's frame and physicality would be welcomed on any NHL team come playoff time. He is an unrestricted free agent in 2021 so there is no reason not to take a swing at him.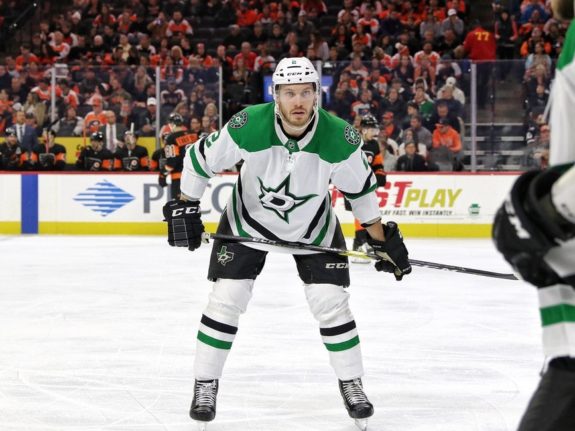 He performed extremely well for the Stars during their Stanley Cup Final run last season, establishing a plus-11 plus/minus rating, as well as contributing nine points, out of which two were game-winning goals. As well as chipping in offensively, he definitely made use of his large frame, laying 117 hits in 27 games. What's even more impressive is the 65 shots he blocked. Yes, you read that right, 65. He blocked more shots in the playoffs than he did in the 69 games he played during the 2019-20 regular season (59).
Another potential trade target would be Nikita Zadorov, the recent Chicago Blackhawks' signing. Zadorov is mostly known for his hard-hitting playing style. He has grown a reputation of being a player you hate to play against but would love to have on your team. He is in the same boat as Oleksiak come 2021, seeing as he is on a one year contract that will expire come seasons end.
What is great about Zadorov is that his numbers are always consistent. During his past three postseason appearances with the Colorado Avalanche, he has averaged four hits per playoff game, as well as one and a half blocked shots per game. He would be a great complement to the already stacked defensive roster the Golden Knights house.
Honorable Mentions
A wild-card who may be an interesting addition to the defensive corps would be former CSKA Moscow anchor Nikita Nesterov. Having been signed by the Flames for the 2020-21 season on a one year contract worth $700,000, Nesterov will look to prove himself in the NHL after his first stint was rather lacklustre. A solid offensive defensemen, look for him to be a key contributor this season. For added size, the Golden Knights could look to acquire 6-foot-6 defenseman Jarred Tinordi from the Nashville Predators.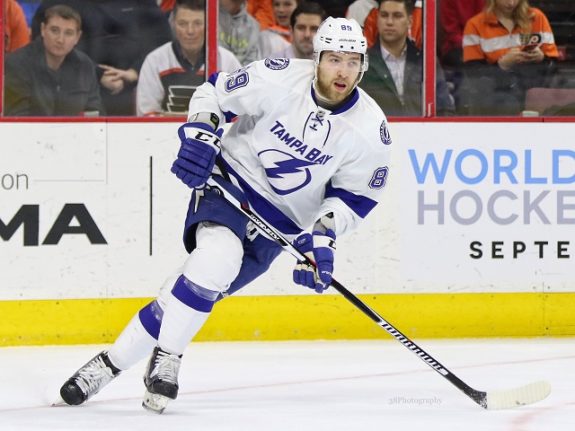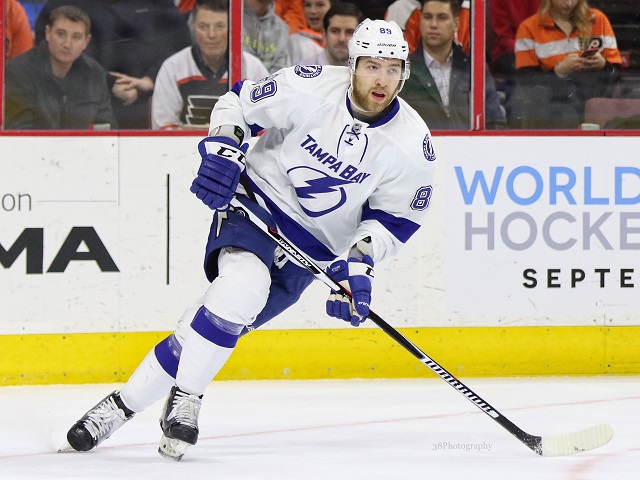 As for the case of the center group, Vinnie Hinostroza's would be a solid addition, as well as Tyler Ennis. Both are unrestricted free agents come 2021 and both would be instrumental in strengthening the bottom half of a center corps.
The Golden Knights are sure to contend for a deep playoff run and would benefit greatly from any one of the acquisitions mentioned above. McCrimmon has work to do in order to solidify this roster and, if history repeats itself, is sure to make Vegas fans happy with his trade acquisitions.
What do you think? Who do you see the Golden Knights taking a run after? Let me know in the comments below!
---
---