The Calgary Flames management staff, led by general manager Brad Treliving, have done a fantastic job this offseason in terms of both free agency and the draft. They had one of the best drafts of any team in the NHL, and followed that up by signing the biggest goaltender in free agency in Jacob Markstrom. They followed that up with the signing of defenceman Chris Tanev, and in more recent days added depth forwards Joakim Nordstrom and Dominik Simon.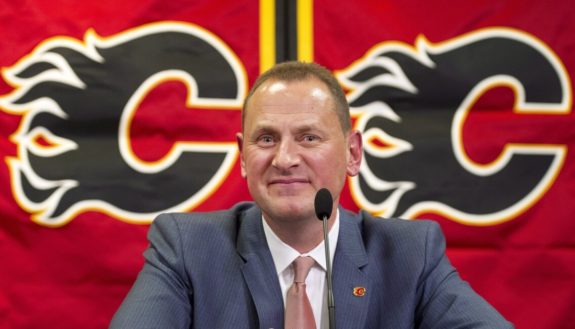 Despite these signings, the Flames also lost some key pieces on the back end. T.J. Brodie, Erik Gustafsson and Derek Forbort all left via free agency, while Travis Hamonic and Michael Stone are both without contracts. Losing five players on the back end would normally be devastating for a team, but thankfully the Flames have a very deep blue line.
Related: Flames' 2020 Draft Addressed Franchise Needs Top to Bottom
Still, it seemed their roster wasn't done being tinkered with just yet, as going into Friday they had just five NHL defenceman under contract in Mark Giordano, Rasmus Andersson, Noah Hanifin, Juuso Valimaki, and Tanev. Oliver Kylington is also in the mix, but is currently a restricted free agent. Even if/when they sign him, it doesn't seem likely they would go into the season with just those six given that Valimaki and Kylington barely account for 100 NHL games combined.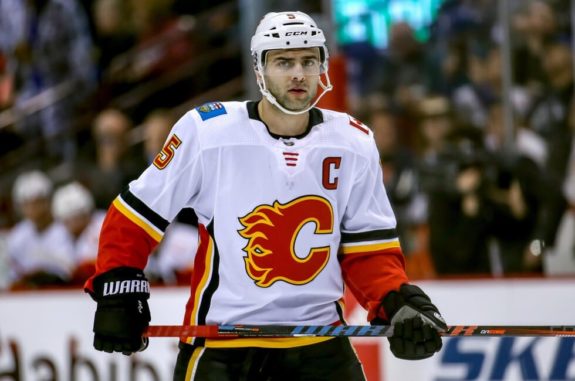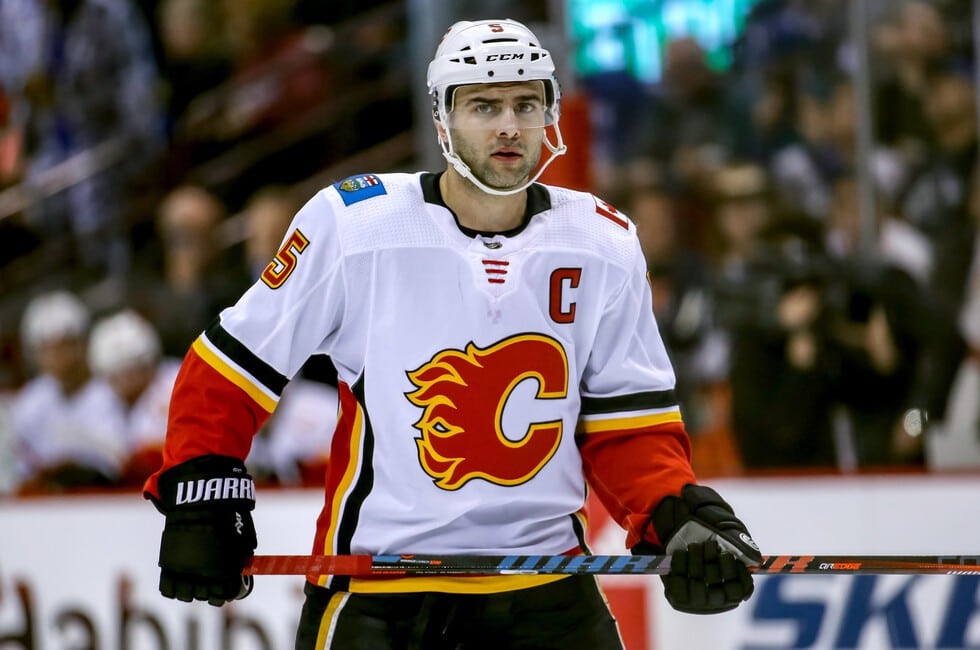 They also signed the 28-year-old Alex Petrovic to a one-year, two-way deal, but the fact he spent the entire 2019-20 season in the American Hockey League suggests he was signed more for organizational depth than anything else.
New Piece Added
Though there were still some notable names available in free agency, the Flames didn't have a ton of salary cap to work with, which ruled out players like Hamonic and Sami Vatanen. Cheaper options in Andy Greene and Ron Hainsey were also available, but they are aging players whose best days are clearly behind them. Instead, the Flames decided to bring in a younger player, signing Russian defenceman Nikita Nesterov.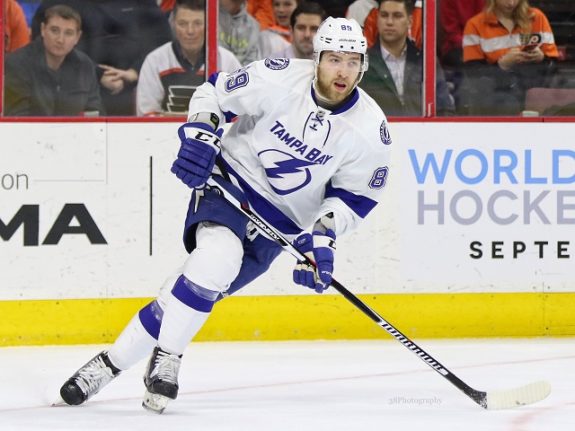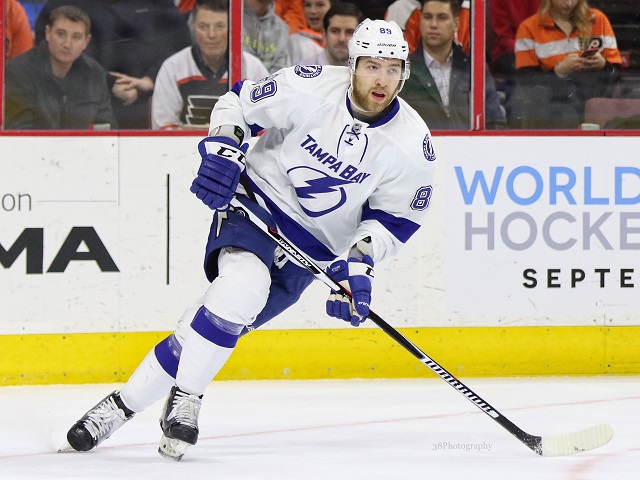 Though Nesterov has spent the last three seasons in the Kontinental Hockey League (KHL) with CSKA Moscow, you may recognize his name as he played in 132 NHL games from 2014-17. The majority of those games came as a member of the Tampa Bay Lightning, but he did finish out the 2016-17 season suiting up for 13 games with the Montreal Canadiens. His first stint in the NHL did not go great, as he struggled to get in the lineup and wasn't very effective when he did. He currently sits at just nine career goals and 33 points.
Improved Player
Since returning to Russia, the 27-year-old has reportedly improved in a big way, as he has become one of the top defencemen in the entire KHL. As a result, he has had interest from several NHL teams over the last year. In a combined 136 games in Russia the past three seasons, Nesterov has scored 14 goals and added 46 assists.
He was also able to gain a lot of confidence in returning home. Not only was he able to captain the national team, but he also won both an Olympic gold medal and a KHL Championship. While it isn't a Stanley Cup, it is arguably the next best thing, and continues a recent series of moves in Calgary where they seem to be bringing in players with winning backgrounds.
Versatile
While Nesterov is a left-handed shot, he can play both sides of the blue line. He actually played more often on his off side during his time in the KHL. This gives head coach Geoff Ward many more options when it comes to playing the lineup during next season until he finds what works best.
Given that he has been one of the top defenceman in the KHL, he was given plenty of ice time with CSKA. While he will likely begin the 2020-21 season on the third pairing, he has proven he can play more minutes if the Flames need him to, whether that be due to players struggling or an injury.
Out of the Box Thinking
This seems to be yet another very wise move by Treliving. No one seen this coming, yet it makes a ton of sense. There were very few young free agent defencemen the Flames could have gotten at the price they grabbed Nesterov. One of the only players who comes to mind is 27-year-old Ben Hutton who spent the 2019-20 season with the Los Angeles Kings, but he doesn't have nearly as much upside as Nesterov.
It is a very low-risk, high-reward move. If Nesterov were to struggle again in his second go in the NHL, he can easily be sent to the AHL and has a very low cap hit. However, if he is able to play like the defenceman he was in the KHL, this will be a huge bargain contract for the Flames. Fans of this team should be very pleased with the job Treliving has done this month.
---
---