In this edition of Toronto Maple Leafs News & Notes, I'll report on the signing of Maple Leafs defenseman Travis Dermott. I'll also report how the team's recent signee and current KHL defenseman Mikko Lehtonen is doing this season.
Related: Maple Leafs Become Chapter in Vesey's Puzzling Career
Finally, I'll share more information about what I think is one of the most interesting hirings the Maple Leafs have made in a long time when it signed former Florida Panther assistant general manager Eric Joyce two days ago to become the team's new Director of Hockey Strategy – whatever that might be.
Item One: Travis Dermott Signs a One-Year Contract with the Maple Leafs
For Toronto, the final player has been signed and the roster – for now – has been settled. Yesterday, the Maple Leafs announced the organization has signed Travis Dermott to a one-year contract extension with the team. The contract calls for Dermott to earn $874,125 for the 2020-21 season. Last season, he scored four goals and totaled 11 points in 56 games. He also averaged just over 17 minutes of ice time. 
As Kristen Shilton tweeted today, the young defenseman understands just how precarious his job is with the team. He also knows that he needs to play well to keep his place in the Maple Leafs' lineup.
Dermott was clear that his head coach "(Sheldon Keefe) knows how I play when I'm at my best… so I think that's what they expect from me. Anything less, than (sp) there are guys biting at my heels to get in and steal my job. My job is to come in and play my game and do exactly what they want." 
Dermott is scheduled to be a third-pairing defenseman on the Maple Leafs much improved and semi-overhauled defense. Both Tyson Barrie (to the Edmonton Oilers) and Cody Ceci (to the Pittsburgh Penguins) left, but the Maple Leafs have added three new defensemen in Mikko Lehtonen, T.J. Brodie, and Zach Bogosian.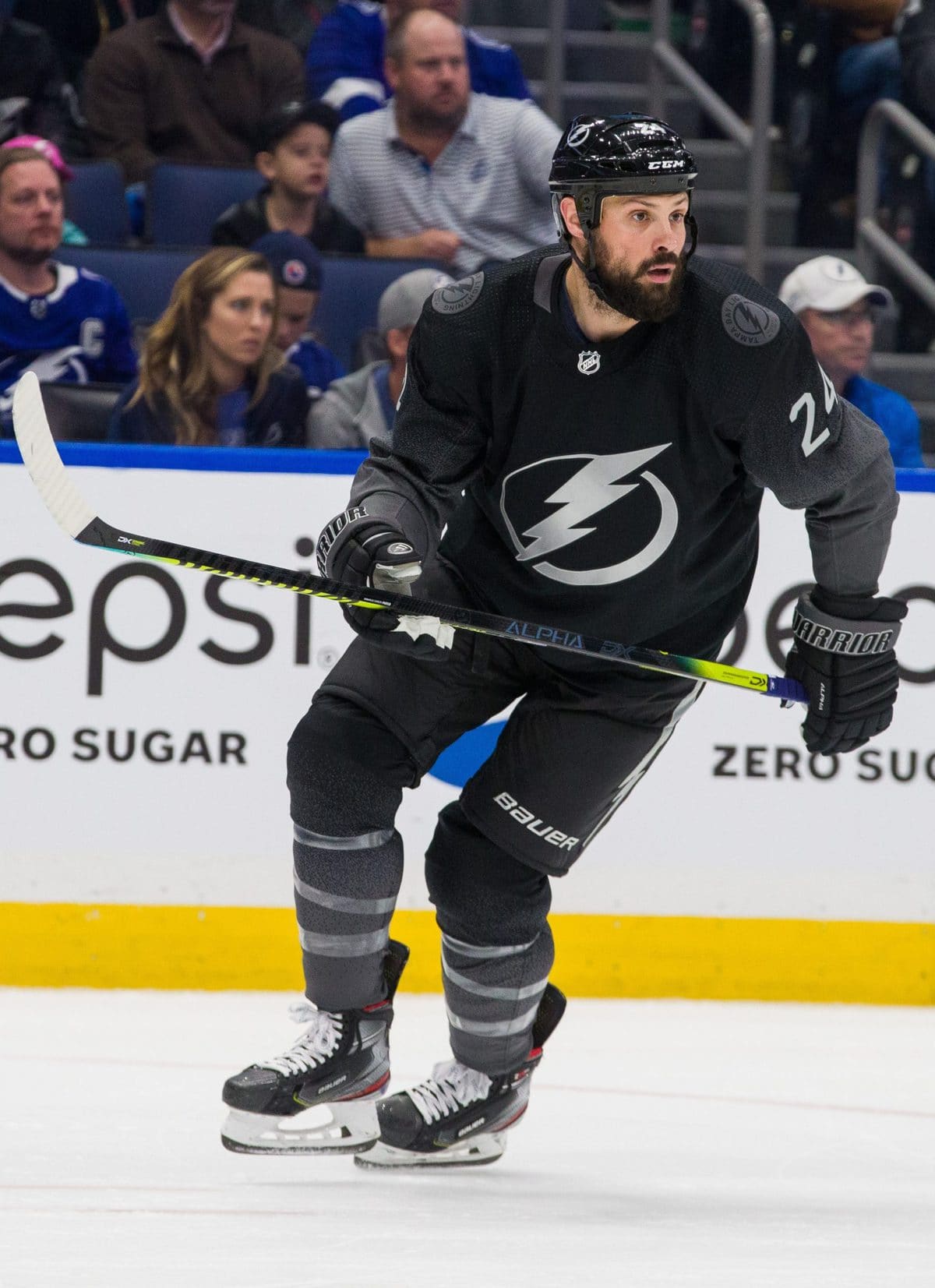 At the same time, both Rasmus Sandin and Timothy Liljegren are another year further along in their development. That puts pressure on Dermott to perform; if he doesn't, he might find himself out of the lineup.
Item Two: Mikko Lehtonen Is Lighting Up the KHL
Speaking of Lehtonen, he's playing well in the KHL and currently leads all KHL defensemen with eight goals, eight assists, and 16 points. Early in May, the Maple Leafs signed him to a one-year contract, but when the NHL season was suspended, the team loaned him back to Jokerit. Although it remains to be seen how his game will translate onto North American ice and into the NHL, the 26-year-old Finish defenseman is playing really well and looks like a valuable signee.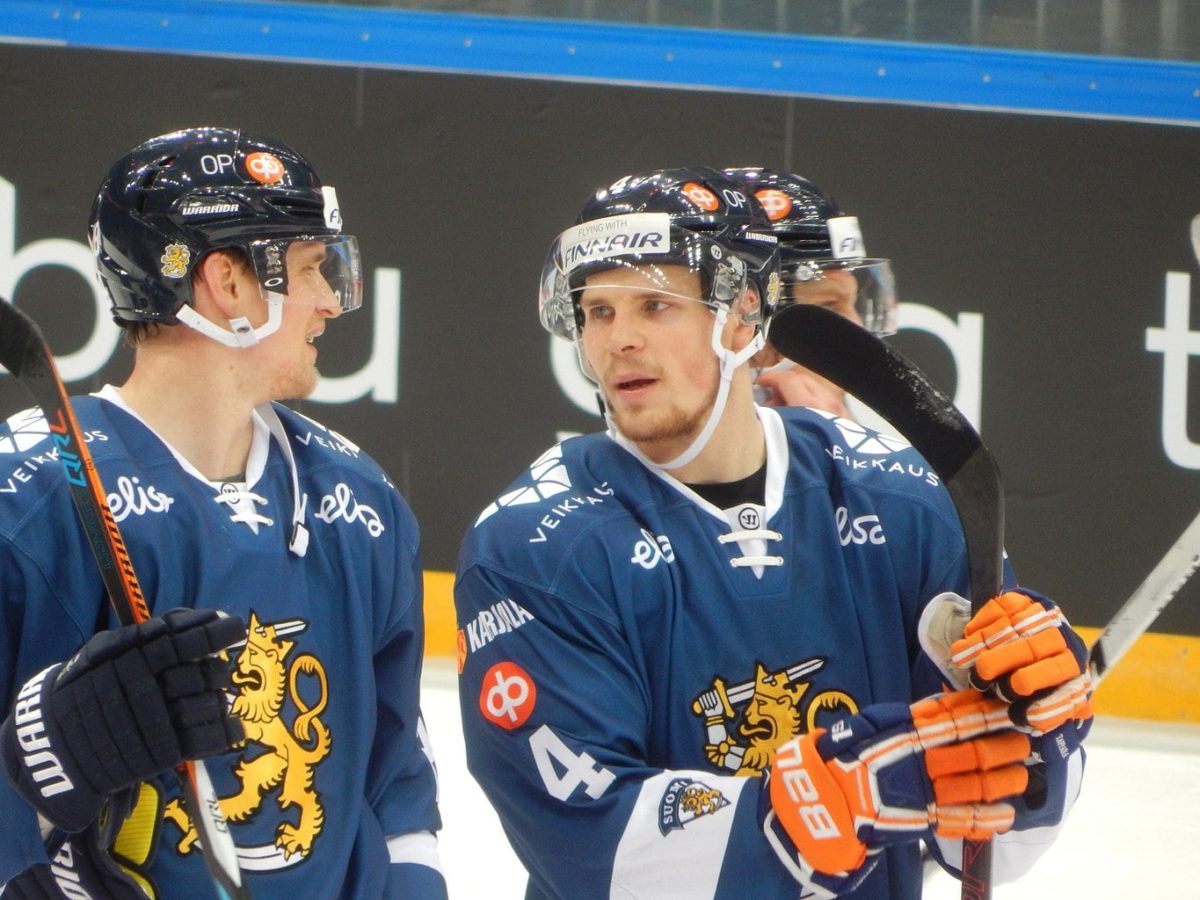 Should Lehtonen turn into a top-six defenseman for the 2020-21 season – and there's a good chance he could because he was the KHL's Defenseman of the Year last season with 17 goals and 49 points in 60 games, and this season he's a point-a-game player – the Maple Leafs would be excited.
Item Three: Maple Leafs Hire Eric Joyce as Director of Hockey Strategy
To suggest just how much the Maple Leafs think out of the box, this week the team has hired Eric Joyce to be its Director of Hockey Strategy. That begs the question, what the heck is a Director of Hockey Strategy? Sorry, I can't answer that question – but, it's intriguing.
Joyce could not be a more interesting guy – a bit of a war hero, analytics geek, and Dr. Stangelove all wrapped into one person. In a really good article from 2016 in Sports Illustrated, you can read a little bit about Joyce. You can also check out his LinkedIn profile to show what jobs he's had. What seems pretty obvious is that general manager Kyle Dubas is adding to his team of geeks (again, a term of endearment) to utilize advanced analytics to help him design, run, and think through the team's structure and team play.
Here's just a few of the jobs Joyce has on his resume:
He's a graduate of the United States Military Academy at West Point and an Iraq War veteran.
He was a Captain in the US Army, where he trained and fought with over 200 combat infantrymen in tactical combat operations resulting in the first ever successful elections for the Iraqi citizens and detained over 100 terrorists.
He taught at Harvard University in the Kennedy School of Government, where he co-led the development of a cyber security graduate-level course for Harvard's Kennedy School of Government.
At West Point (Army Military Academy) he taught about the origins and ideologies of International Terrorism and Homeland Security and he also taught at Fordham Law School.
However, in 2014 his work completely changed course and he moved into hockey. His first job was to become the general manager of the San Antonio Rampage, moving after a season to the Portland Pirates, then moving to the Springfield Falcons for four years. Just before being hired by the Maple Leafs, he was an assistant general manager with the Florida Panthers where he spent the previous six years.
Related: Who is the NHL's Top Goaltending Prospect?
During his time in Florida, he worked with then-general manager Dale Tallon, who was recently replaced by former Columbus Blue Jackets assistant general manager Bill Zito. That could have something to do with Dubas being able to hire Joyce to become part of his own team with the Maple Leafs.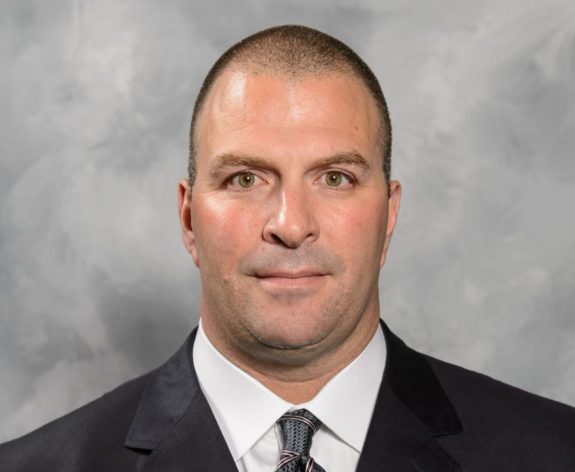 Joyce is one interesting guy. In a nutshell, the word on Joyce from Joe Quinn, Joyce's former co-teacher at the Combating Terrorism Center, he's "Way too smart and way too honest, which I think makes him good at his current job. That's what you need. He's the complete opposite of a computer guy. He's a hockey player from Dorchester. It so happens he's got a 50-pound brain."
Another word about Joyce is that he's a persuasive debater and can be a contrarian, who typically holds a position that goes against the majority opinion. The word is that Dubas values contrarians within his inner circle of decision-makers. Again, I'm not certain what a "Director of Hockey Strategy" might be, but the deal is that Joyce might become one of the most interesting hires for the Maple Leafs in recent years.
What's Next with the Maple Leafs?
When it became clear that Frederik Andersen wasn't going to be traded, one aspect of team that's sort of been under the radar recently is the goalie situation. There was good news this week that Ian Scott has been cleared to practice again.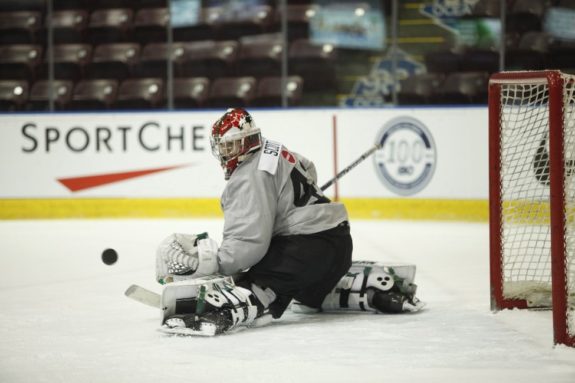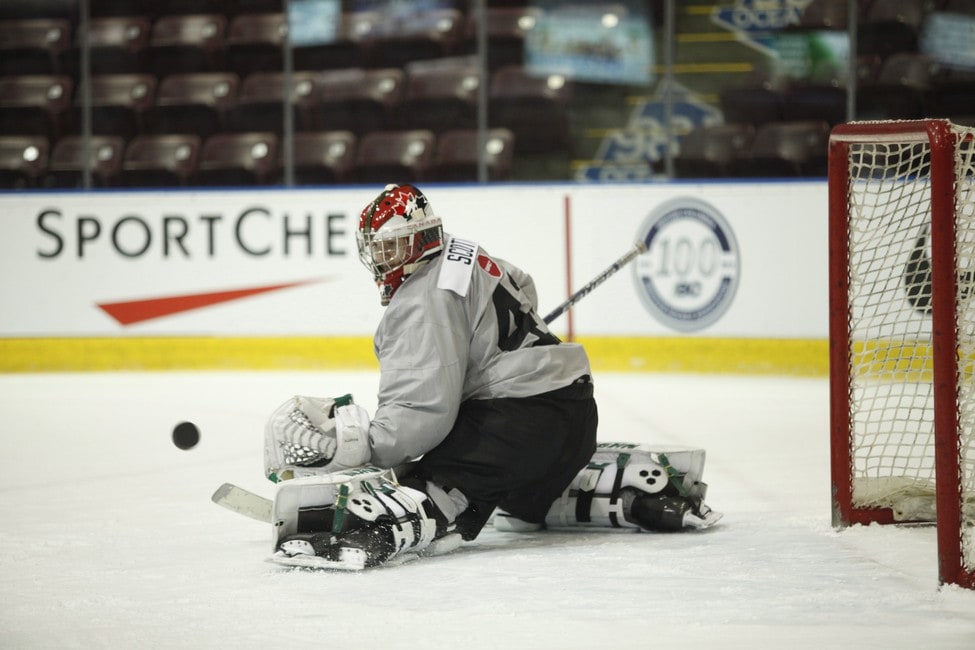 As Maple Leafs fans know, Scott was supposed to have a development season with the Toronto Marlies in 2019-20, but a hip injury caused him to lose the entire season. He was the CHL goalie of the year in 2018-19 and the Maple Leafs fourth-round choice in the 2017 NHL Entry Draft.
Scott hasn't played for approximately a year and a half now, but he'll be able to begin to work out informally with other Maple Leafs players as he awaits the start of the AHL season. He'll likely compete with Joseph Woll and Aaron Dell with the Marlies, although one of those goalies could see time with the Newfoundland Growlers whenever their season begins.
Related: Maple Leafs News & Rumors: Malgin, Pietrangelo & More
The goalie situation will be an interesting one to watch over the coming season.
---
---