For the Tampa Bay Lightning, a cap crunch was an inevitability. Locking down core players to meaningful extensions adds up quickly, and even if everything had progressed as normal throughout the 2019-20 season, they still would have had a lot of work to do in the offseason to re-sign their next wave of young talent.
With a flat cap and little money in the league, this challenge now looks like a near impossibility. The Lightning are flush with veteran talent on earned but somewhat expensive contracts, locking up the majority of their cap space.
Due to this, you can look at Tampa Bay's situation and see a number of contracts that appear bad now that may have been considered simply average a year ago. 
Related: Lightning's 3 Worst Contracts for 2021
This doesn't mean that the Lightning are lacking in great value players, however. Excluding entry-level deals, these are some of the contracts that are helping support Tampa Bay as they work through their current cap-crunch.
Blake Coleman: $1.8 Million Cap-Hit
When the Lightning traded for Blake Coleman at the 2020 deadline, they paid a premium price for his services, giving up a first-round pick and a top-prospect to pull off the deal.
Immediately, this move was rewarded, with Coleman becoming a key figure in Tampa Bays run to the Stanley Cup. He played a dominant third-line role, adding needed toughness with a scoring touch to their bottom six and penalty kill.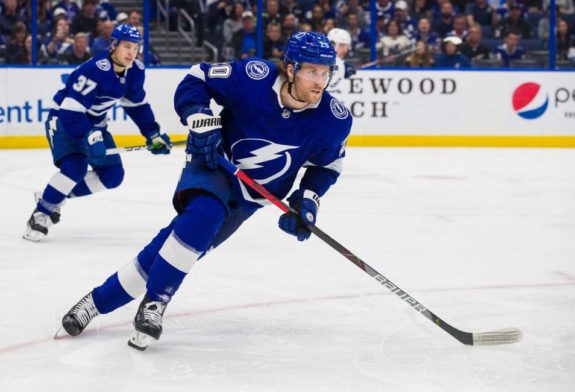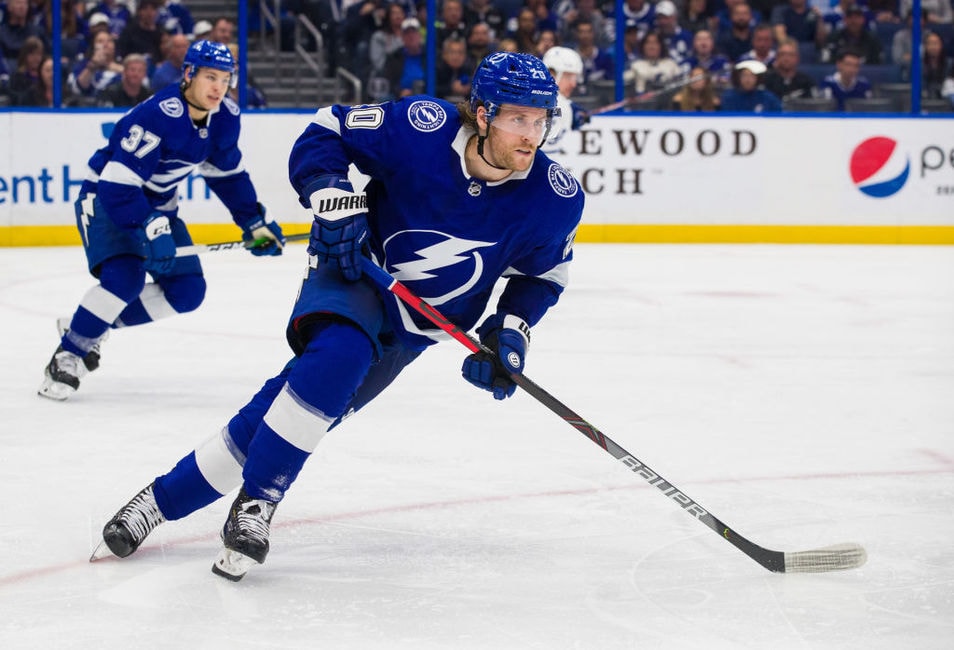 The reason why the Lightning were willing to part with so much for Coleman extended past a single playoff push, however. With a $1.8 million cap hit for the 2021 season, he is one of the best values in the league, since he is a dominant defensive-first forward who has the potential to score 20 goals.
With Coleman in the line-up at that cap-hit, the Lightning got some needed flexibility, as they have a great middle-six forward on a below market-value contract to help fill in their line-up for another Stanley Cup run.
Barclay Goodrow – $925,000 Cap-Hit
Similar to Coleman, the Lightning paid a deep price for Barclay Goodrow at the trade deadline. In this deal, they traded their first-round pick for the bottom-six winger and a 2020 third-round selection.
While Goodrow didn't contribute much on the scoresheet, he still played a vital role throughout the Lightning's playoff run. His defensive play and time on the penalty kill was invaluable, making him worth far more than his six postseason points would suggest.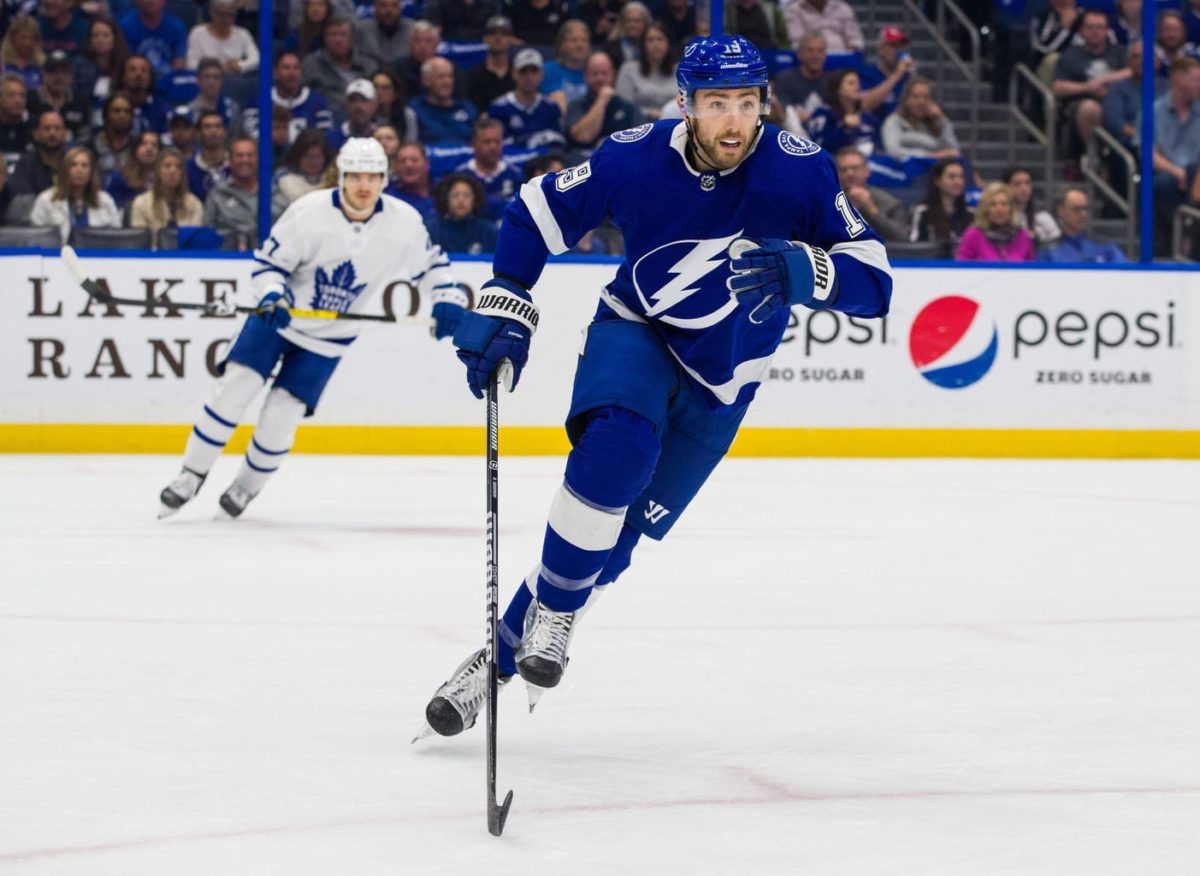 What matters most to the Lightning, however, is Goodrow's contract. Coming in at less than $1 million for the 2021 season, he is a fantastic value for the non-scoring production he brings each and every night.
So, while he may not be the most offensively gifted player on their roster, Goodrow is someone who you will notice on the ice each and every night throughout the 2021 season.
Victor Hedman – $7.85 Million Cap-Hit
Before he even turned 30 years old, Victor Hedman has already built a Hall-Of-Fame-worthy career Not only is he, arguably, the best defenseman in the entire league, but he also has a Norris Trophy, a Stanley Cup, and a Conn Smythe Trophy to his name.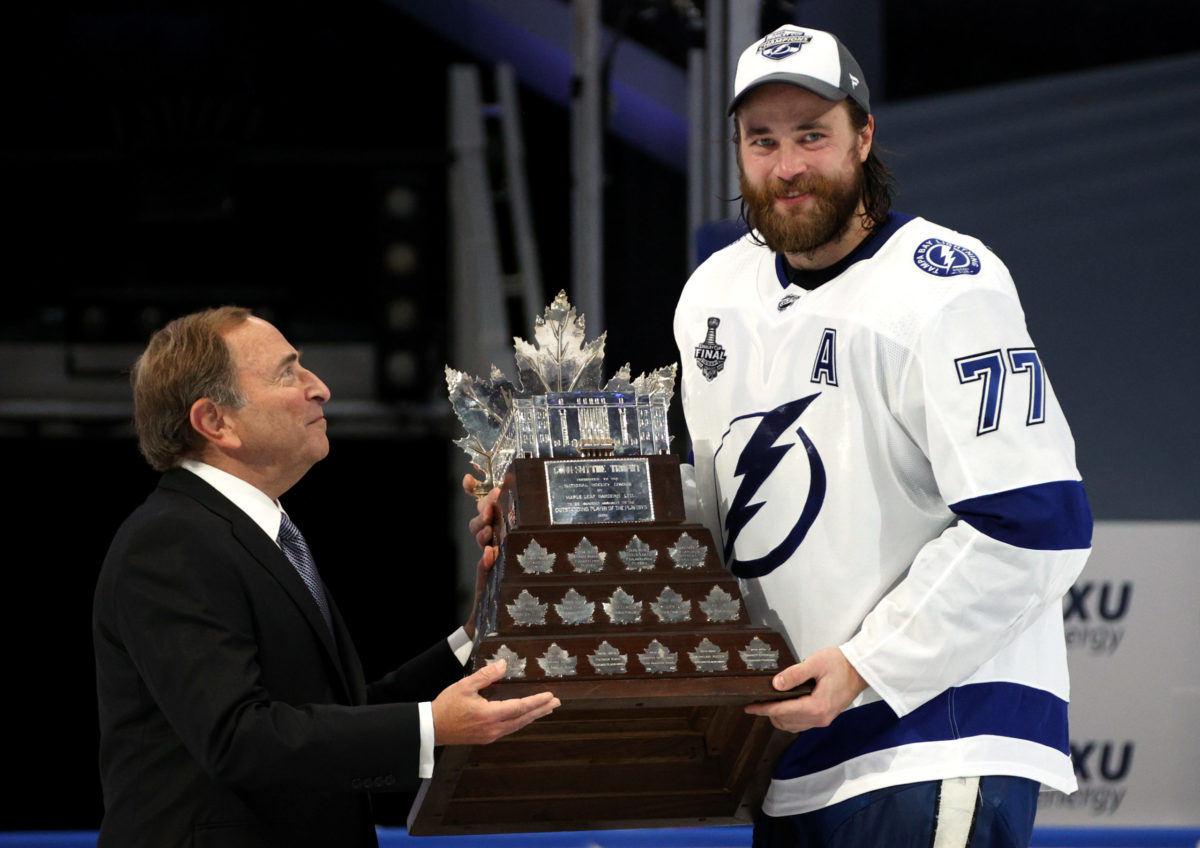 Given everything that he has done, you would expect Hedman to be one of the most expensive players in the NHL. However, he doesn't even crack the top-40, as he carries a $7.85 million cap-hit after signing an eight-year extension back in 2016.
Given where the Lightning are at right now, Hedman's outright bargain of a contract is a true team saver. He could easily demand 10-plus million as a free-agent right now but is locked down for four more years at this cap hit.
So, without Hedman on the ice, the Lightning likely never win a Stanley Cup. And without his contract off the ice, they would have no shot at keeping some of their core players for the future.
Lightning Need More Bargain Contracts for 2021
Given how tight against the cap the Lightning are for the 2021 season, they will need to find a way to re-sign their restricted free-agent to value contracts or risk losing them altogether.
Related: Matt Duchene Trade Analyzed
This will be no easy task, but it is one the Lightning should be ready for. As the offseason drags on, however, finding value like the above contracts will get harder and harder.
---
---