In an Edmonton Oilers news and rumors update, there's continued talk about what Ethan Bear's new deal might look like and how much leverage he has during negotations. One Oilers scribe has taken a closer look at the LTIR situation surrounding defenseman Oscar Klefbom and in international play, an Oilers prospect is showing extremely well and making a case for a closer look as next season approaches. Finally, in a bit of fun news, the Oilers gave a early peek at their new retro reverse jerseys.
Glimpse at Oilers Retro Reverse Third Jersey?
Starting today's column out with something fun for Oilers fans, the team gave a sneak peek at the third jerseys that will be the team's retro reverse design on social media on Thursday. You can bet fans will be happy to spend money on these bad boys just in time for the holidays.
Fans have been flooding social media feeds trying to guess what the rest of the jersey might look like and the one area and while everyone seems pretty excited for the vibrant colors and outlook for the design, there has been some concern about the actual logo on the front. That color scheme could have some fans divided.
Related: NHL Rumors: Hurricanes, Red Wings, Canadiens, Lightning, More
Oilers Need to Make a Decision on Klefbom's LITR Status
It was mentioned briefly in the daily rumors rundown, but it's worth looking at here for the Oilers-specific report as Edmonton Oilers scribe and TSN radio host Jason Gregor took a look at what the team might choose to do when it comes to Oscar Klefbom's LTIR situation. He examined the idea of invoking LTI before or the opening day roster is finalized.
He writes:
"You can invoke LTI prior to submitting your opening day roster, or after submitting your opening day roster. If you do it after, you have to be cap compliant on your opening day roster, meaning you have to be at, or under, $81.5m."
The alternative would be to place Klefbom on LITR earlier and bump their salary cap for the season up to essentially be $85.3 million. Gregor points out that doing the latter could create issues with injuries, call-ups and performance bonuses. It's certainly not a slum dunk decision.
After that post, most seem to think the Oilers will still put him on LITR afterwards and that Holland will work to move some salary prior to the start of the season.
Ethan Bear's New Deal and Comparisons
Part of the reason the Klefbom decision is important is because the Oilers are still working on an extension for defenseman Ethan Bear. Seeing as the Oilers are over the salary cap, Bear's extension becomes the next item on GM Ken Holland's to do list and even if it's not a high number, his new deal could create some cap complications.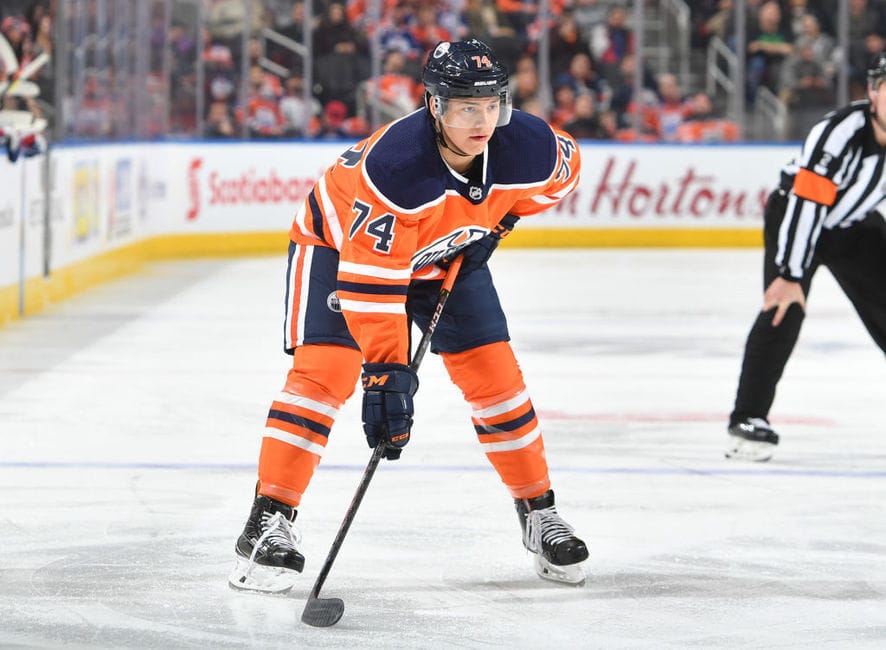 As both Bob Stauffer and Mark Spector pointed out on a recent Oilers Now broadcast, Bear doesn't have leverage in negotiations and it's likely he does a one or two-year deal with the team. Spector said the mentality from Bear's side might be to not really worry about this contract so much as it is to let the Oilers know that when it comes to spending money on his next extension, they treat him as a priority. The idea would be that they commit to talking to him about his next deal before using funds on other players.
There is some talk that the Oilers might look at a player like Travis Dermott who recently accepted his qualifying offer of $874,125. While Bear was given much more responsibility and is projected to see far more ice time this season than Dermott, their situations were similar and he might have no choice but to sign for one year and bet on himself.
Related: Broberg Can Earn Oilers Roster Spot With Impressive World Juniors
Raphael Lavoie on a Scoring Streak
Oilers forward prospect Raphael Lavoie is on a major scoring streak over in Sweden and how has eight goals and two assists for 10 points in 13 games for Hockey Allsvenskan. Lavoie is making a case in a short amount of time that the Oilers should be paying close attention to where he fits on the roster in a couple seasons.
Edmonton drafted him 38th overall in the 2019 NHL Entry Draft and there's some talk he's the ideal style of forward the Oilers might look at for their top six. He's got a goal scorer's mentality, he's got a quick release and likes to shoot and he's got no issues going into the dirty areas or driving the net.
Evan Bouchard Scores a Beauty Goal
The Oilers shared a video of defenseman Evan Bouchard scoring a beauty goal this past Sunday in the HockeyAllsvenskan league. He's playing for Södertälje SK and has four goals and 13 points in 17 games.
This was an incredible individual effort as he stakes around the offensive zone before finally skating back into the middle of the ice and snapping one home.
There's a lot talk about whether or not Bouchard would be on the Oilers opening night roster. And, looking back at the Oilers decision regarding Oscar Klefbom and early LTIR, Bouchard stands a better chance of being there based on his performance bonuses.
Next: Flames vs Oilers: How They Stack Up After Offseason Moves
---
---