The New York Islanders shocked the hockey world Monday evening with a blockbuster deal. The team announced that they have acquired pending unrestricted free agent (UFA) Bo Horvat from the Vancouver Canucks in exchange for struggling forward Anthony Beauvillier, promising prospect Aatu Raty, and a conditional first-rounder.
With the 2023 Trade Deadline approaching in early March, Islanders' general manager (GM) Lou Lamoriello didn't want to waste any time and decided it was time for a major shakeup. The Islanders currently sit just two points behind the Pittsburgh Penguins for that final wild card spot. Since John Tavares left the Islanders in 2018 by signing with the Toronto Maple Leafs, Lamoriello has never been able to replace the type of goal production Tavares brought. With the Islanders fighting for their playoff lives, the GM acquired the top UFA rental available on the market.
Related: Islanders Could Still Flip Bo Horvat: 3 Potential Trade Targets
---
Latest News & Highlights
---
The big questions surrounding the trade now are, will Horvat sign an extension with the Isles and how much will this affect the salary cap structure for the team? He currently is eighth in the league in goals with 31 on the season in just 49 games. He'll look to cash in on his big contract year, and the Islanders must decide if they have Horvat in their future plans.
For the Future
Many fans and analysts around the league judge this trade based on if the Islanders can get Horvat signed to a long-term extension. With the NHL salary cap likely to increase next season and the Islanders expected to shed some salary off their books this offseason, it's hard to imagine any scenario where Horvat doesn't re-sign with the team. Lamoriello mentioned that this wasn't a move for this year on Monday when he spoke to the media.
"You make this type of a transaction because you can improve your team today and tomorrow," Lamoriello said. "And in my opinion, he makes us a better team and gives us a better opportunity to do what we want to do."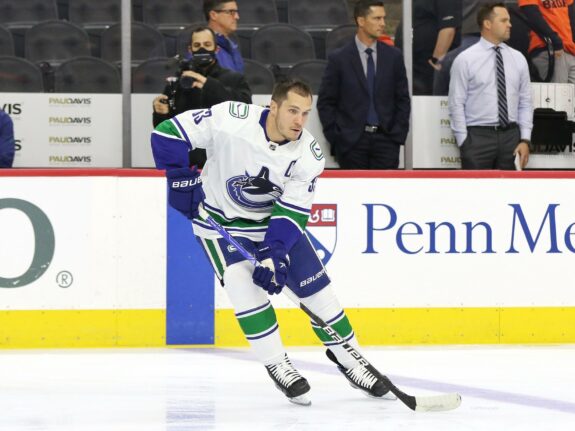 No question about it, Horvat makes the Islanders a better team today. They unloaded a struggling forward in Beauvillier for someone who is having a career year and fits in with the Islanders' culture of playing two-way hockey as well as providing high character and leadership qualities. Horvat stated in his media conference that he isn't too concerned about the extension aspect and will let Lamoriello and his agent Pat Morris work out everything.
"It all happened so quickly, so we haven't talked about it yet," said Horvat. "We'll see if we can get something done, but I'll leave that to Pat Morris and everyone who handles it." (Clark, ESPN 2023)
Parameters of an Extension
Earlier this week on the "Jeff Marek Show," Sportsnet's Elliotte Friedman mentioned his thoughts on a possible Horvat extension.
"I think Horvat is going to get signed. I was going through it today. I think the Islanders have five other forwards who are represented by Newport which is the agency that represents Horvat. There are a lot of familiarities there."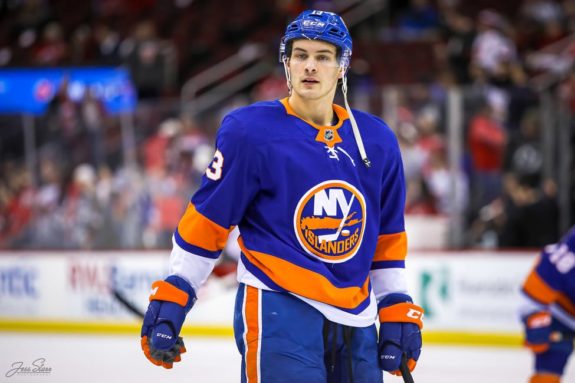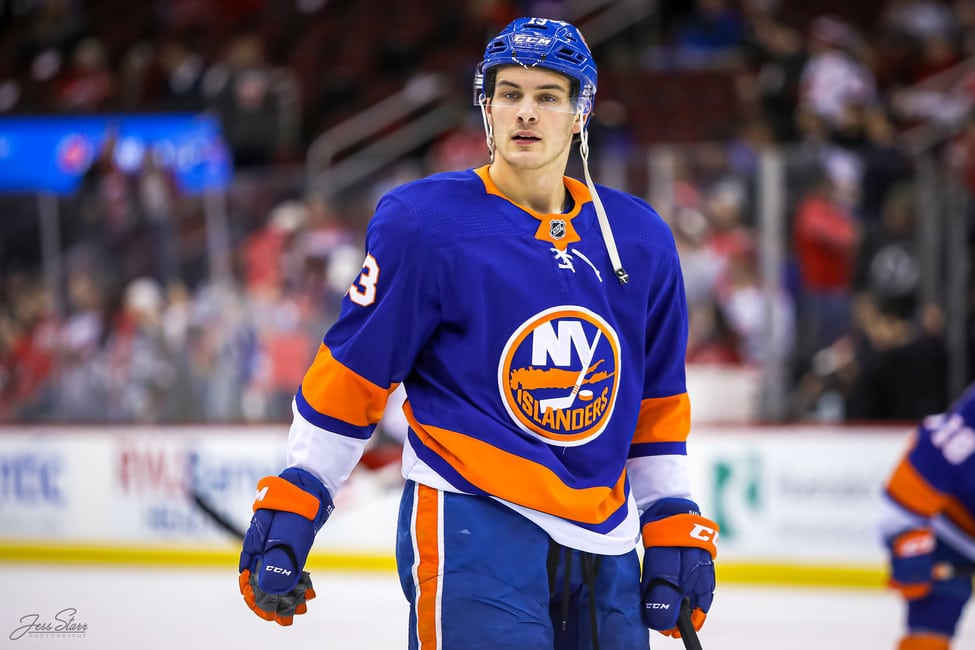 When trying to figure out what a Horvat extension would possibly look like; look no further than his current teammate, Mathew Barzal. Barzal signed an eight-year extension with an annual average value of 9.15 million with the Islanders on Oct. 4, prior to the beginning of the season. He is two years younger than Horvat but has not produced at the level Horvat has for the past few seasons. Horvat will most likely come in somewhere around the 8×8 range, which is right between Islanders captain Anders Lee and Barzal's deal.
Related: Canucks Acquire Beauvillier & Raty From Islanders For Horvat
According to Friedman, Morris also represents five other current Islanders players. This will be an important factor in the negotiations of Horvat's deal with Morris and Lamoriello. The fact they have a successful past relationship is a good indication something will get done in the next few weeks. Lamoriello has never been one to make a trade for the sake of just making one. This deal is a sign of belief from the GM that he has in his group, and that he believes adding just one more piece gets them closer to being a contender.
---
---