Islanders Weekly is my series that looks at the performance and outlook of the New York Islanders. Every Thursday, we will take a look at the week that was for the Islanders, highlighting key players and trends while looking at the road ahead.
Related: Last Week's Islanders Weekly
The Islanders' point streak reached eight games before finally coming to an end in the first of two consecutive losses at the hands of the Pittsburgh Penguins. The Isles started the week with games at PPG Paints Arena on Thursday and Saturday, being outscored by Pittsburgh by a combined 7-3 in the two contests. After being vastly outplayed in Thursday's meeting, New York came back with a more complete effort in Saturday's loss, but their efforts were not enough. A 2-2 tie was broken late in the game by the Penguins' Kris Letang, and the Isles were unable to find a counterpunch.
The team returned to Long Island for a meeting with the Buffalo Sabres on Monday in what would begin a stretch of nine of the next 10 games at home. The Isles didn't have their best stuff, but a timely goal from Matt Martin, solid goaltending from Semyon Varlamov, and late-game heroics presented by Jean-Gabriel Pageau were enough for the win. New York will welcome in Pittsburgh and the Boston Bruins over the next several days before their lone road game in New Jersey.
Power Play Stays Hot
What was once a major point of concern for the Islanders is slowly becoming an area of expertise. New York's power-play, which has been consistently in the bottom half of the league in recent years and struggled out of the gates this season, has been producing quite well over the last few games. In the three games this week, the man advantage went a combined 2-for-6 with goals from Pageau and Brock Nelson. Pageau's came late in the game against the Sabres and was the game-winner.
With the recent return of Anthony Beauvillier, New York's coaching staff has plenty of options to fill out the two units. Rookie Oliver Wahlstrom has seen time on the power-play and has produced, most recently with an assist on Pageau's game-winner on Monday. Even as Beauvillier returns to form, Wahlstrom may be doing enough to keep some of those minutes from a veteran player. The coaches may instead elect to take one of the veterans off the power play in favor of Wahlstrom, especially if production does not remain consistent. As Nelson's play with the power play continues to be one of his lone bright spots, it may be Josh Bailey who sees his man-advantage role diminish.
Varlamov Retains Heavy Workload
The Islanders continue to ride the hot hand as Varlamov drew all three starts this past week. It came as a bit of a surprise to not see rookie Ilya Sorokin at all, especially against a relatively manageable Sabres team. Coach Trotz may be saving the Russian goaltender for one of the back-to-backs this upcoming weekend against the Penguins. After earning his first NHL win last week, Sorokin has gone back and forth between the taxi squad and the bench behind Varlamov. His counterpart has played very well, although lacking necessary goal support at times.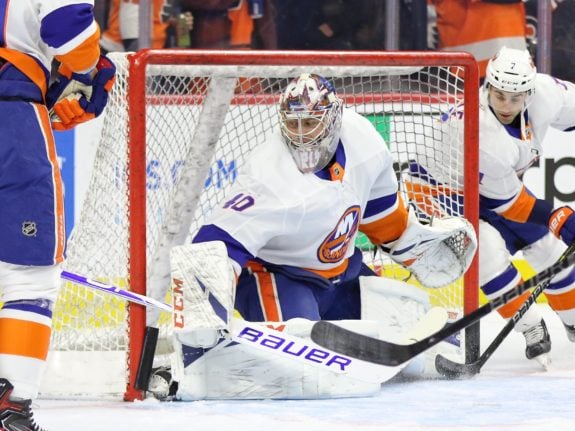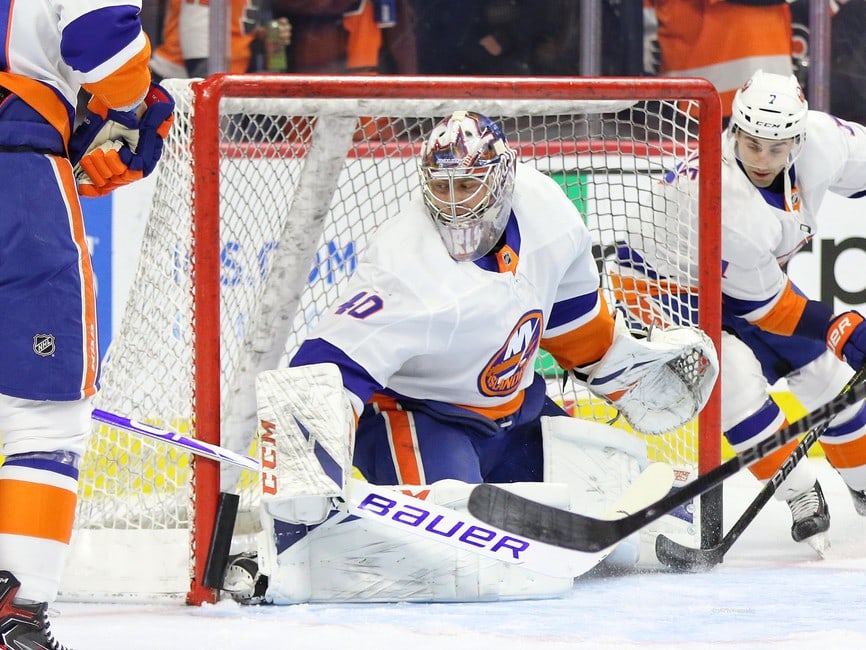 Varlamov has started all but four games to start the season and has put together very impressive statistics to go with a mostly favorable record. He ranks in the top eleven in both save percentage and goals-against-average among goalies to start at least five contests, and his three shutouts are tied for the league lead. The team's ability to lean on Varlamov throughout Sorokin's adjustment to North American hockey has given the team confidence to compete in a loaded MassMutual East Division. A more even workload down the stretch may better the team's chances as long as Sorokin continues to improve.
Defensemen Generating Chances
In a week where goals were hard to come by, offensive support was found from several of the team's blueliners. Four of the team's defensemen registered points over the three-game week, and even those that didn't were crucial in generating opportunities on the attack. Noah Dobson, who is one of the team's best skaters and is leaned upon for offense, was unable to crack the scoresheet but still found ways to make an impact. He contributed three shots and four hits over the stretch while averaging over two minutes of power-play time per game.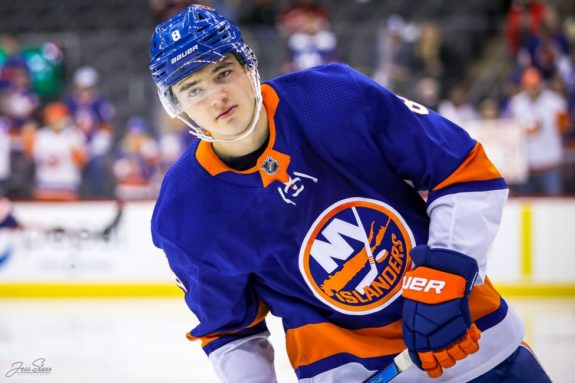 Dobson and Ryan Pulock have played well together on the power-play, with Pulock's dangerous shot proving to be a major factor in creating opportunities. Teams have focused on covering Pulock at the point, leaving other players open for chances in high danger areas. The multiple threats the Islanders possess on the blue line make it increasingly difficult to prevent scoring chances, something that is particularly helpful when the forwards are struggling to capitalize as they were this week.
Top Performers and the Week Ahead
Top Performers
Jordan Eberle: 1 goal, 1 assist
Nick Leddy: 2 assists
Brock Nelson: 2 goals
The Week Ahead
2/25: vs Boston Bruins
2/27: vs Pittsburgh Penguins
2/28: vs Pittsburgh Penguins
3/2: at New Jersey Devils
*All stats came from Hockey-Reference
---
---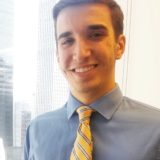 Lifelong hockey fan turned writer and Zamboni driver. MBA Sports Management Candidate at Hofstra University. Former Marketing Intern with American Flag Football League & Brooklyn/Long Island Nets.
Twitter: @AmatulliJ