Semyon Varlamov has been an important piece for the New York Islanders for the past four seasons. He was one of the major reasons the team reached consecutive Conference Finals in 2020 and 2021. The 35-year-old's four-year deal worth an average annual value (AAV) of $5 million just ended, and there is no doubt the team cashed in on their return on investment. But with the development of Ilya Sorokin, Varlamov has taken a back seat, playing only 23 games in 2022-23. 
Related: Islanders 2023 Draft Targets: Forwards
Despite the backup role, Varlamov has developed a very close friendship with Sorokin and helped him transition his game to the NHL level. Islanders general manager (GM) Lou Lamoriello had the opportunity to trade him at the deadline but opted to keep him, so Lamoriello might want to re-sign him. The big question is whether or not he would take a pay cut. There is no chance the Islanders can pay a backup goaltender $5 million, but if he is open to a team-friendly deal, there is a good chance he could stay in New York.
The Case to Extend Varlamov
In today's NHL, teams are more interested in goaltending by committee instead of relying on one goalie to take on the workload of an 82-game season. The benefit of keeping Varlamov is that he would take some pressure off Sorokin, who was noticeably tired during the team's first-round series against the Carolina Hurricanes.
Varlamov has also been a mentor and friend to Sorokin. "Yeah, I mean, he's my good friend. I have known him for a long time. We had so much fun in the last couple of years playing together," Varlamov said. "It's always nice to come in the locker room and talk Russian, especially with him. We're on the same page. I think, on a lot of things, you know, just joking around talking about the game (from 'Varlamov's Friendship With Sorokin Fuels Desire to Stay With Islanders', The Hockey News, 5/4/23).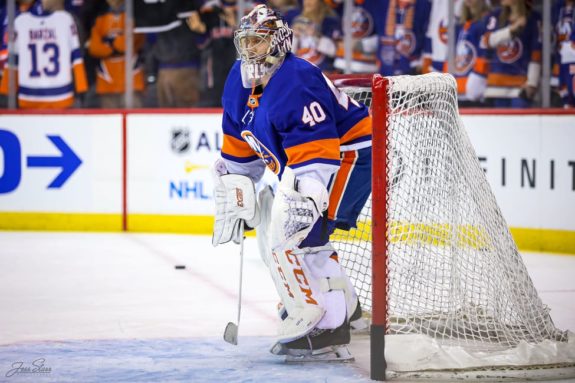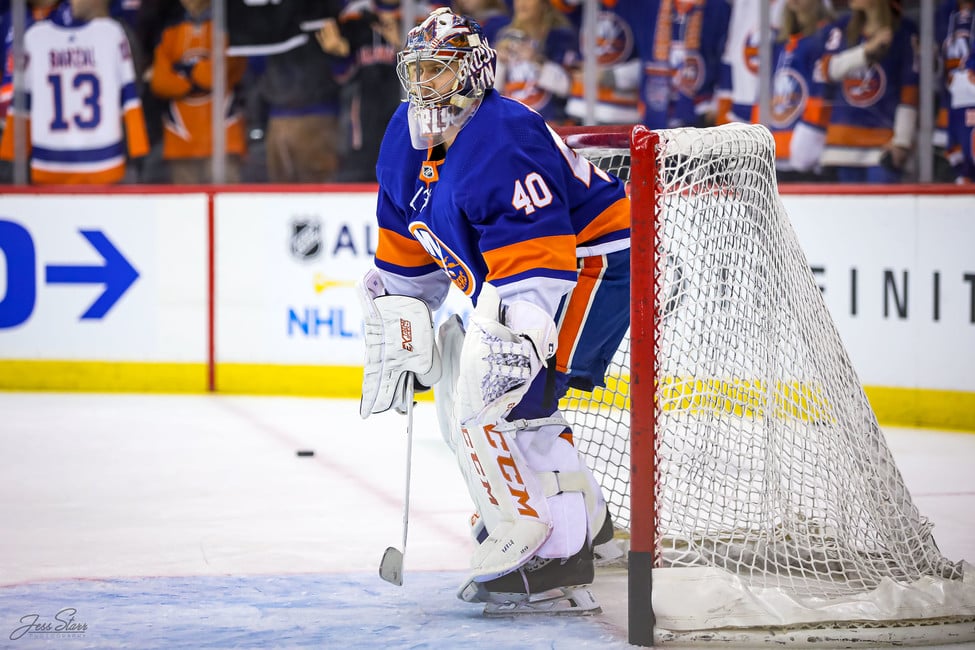 Varlamov still has a lot left in the tank despite his age, and he could be a starter for many NHL teams. But it will be hard to find another unrestricted free agent (UFA) goalie as reliable as Varlamov who would develop similar chemistry with Sorokin. According to Varlamov, he has no intention of leaving and would like to remain with the organization. "I would love to stay here because I love it here, love the team. I would love to extend my contract. But I cannot control these things" (from 'Semyon Varlamov, free-agent-to-be, wants to stay with Islanders', NY Post, 1/29/23).
---
Latest News & Highlights
---
In his limited playing time, Varlamov put up decent numbers with 11 wins and a save percentage (SV%) of .913. If the Islanders can sign him for $2.5-$3 million AAV, then it would be a no-brainer to bring him back, and management would be smart to keep him for a few more seasons.
The Market for Varlamov
If Varlamov hits the UFA market, there will be a ton of interest. The Edmonton Oilers, Toronto Maple Leafs, and Buffalo Sabres all need an upgrade in net, and Varlamov would provide them with stability and playoff experience. He could easily command somewhere around $5-$6 million annually on the open market.
A contending team would be the perfect spot for Varlamov. The Oilers and Maple Leafs could be a solid goaltender away from a championship. The New Jersey Devils are also an option because they have a high-powered offense and great defense, but a lot of questions in net, and the Pittsburgh Penguins' starting goaltender, Tristan Jarry, is set to become a UFA as well. Varlamov would be an upgrade over Jarry and provide more stability for a veteran team.
Related: Cap-Strapped Islanders Face Tough Choices With Scott Mayfield
There are many options on the open market for Varlamov if the Islanders don't re-sign him. The biggest question is whether Varlamov is willing to take a lower salary to play for the team he loves, or if it's time to find a new home.