The future is uncertain for Boston Bruins' center, David Krejci. Last offseason, he returned to the NHL after taking a year to play in his home country, Czechia. He signed a one-year contract to return to Boston and is now once again, an unrestricted free agent, along with Patrice Bergeron, who also signed a one-year contract last summer. 
Related: 3 Bruins Wishes for 2023 Offseason
The door is obviously open for Krejci to return. The 37-year-old was a solid second-line center as he's been throughout his career. There is also no one really knocking on the door for his spot in the lineup. But the decision is up to him to play another season in Boston or hang up his skates.
If Krejci ultimately chooses to retire, he will end his career as a Boston great. While he may have often been overshadowed by Brad Marchand and Bergeron, the former second-round draft pick has been a consistent contributor and clutch performer. He ranks 9th in points in Bruins' history and 5th in games played. He's been an instrumental part of the offense for over a decade.
Cementing the Legacy in 2022-23
The list of Krejci's accolades is long. While he's always been a consistent contributor, he also put together two of the Bruins' best playoff performances in 2011, when they last won the Stanley Cup, and in 2013 when they lost in the Final to the Chicago Blackhawks. He has 128 points in 160 career playoff games and 786 points in 1,032 regular-season games.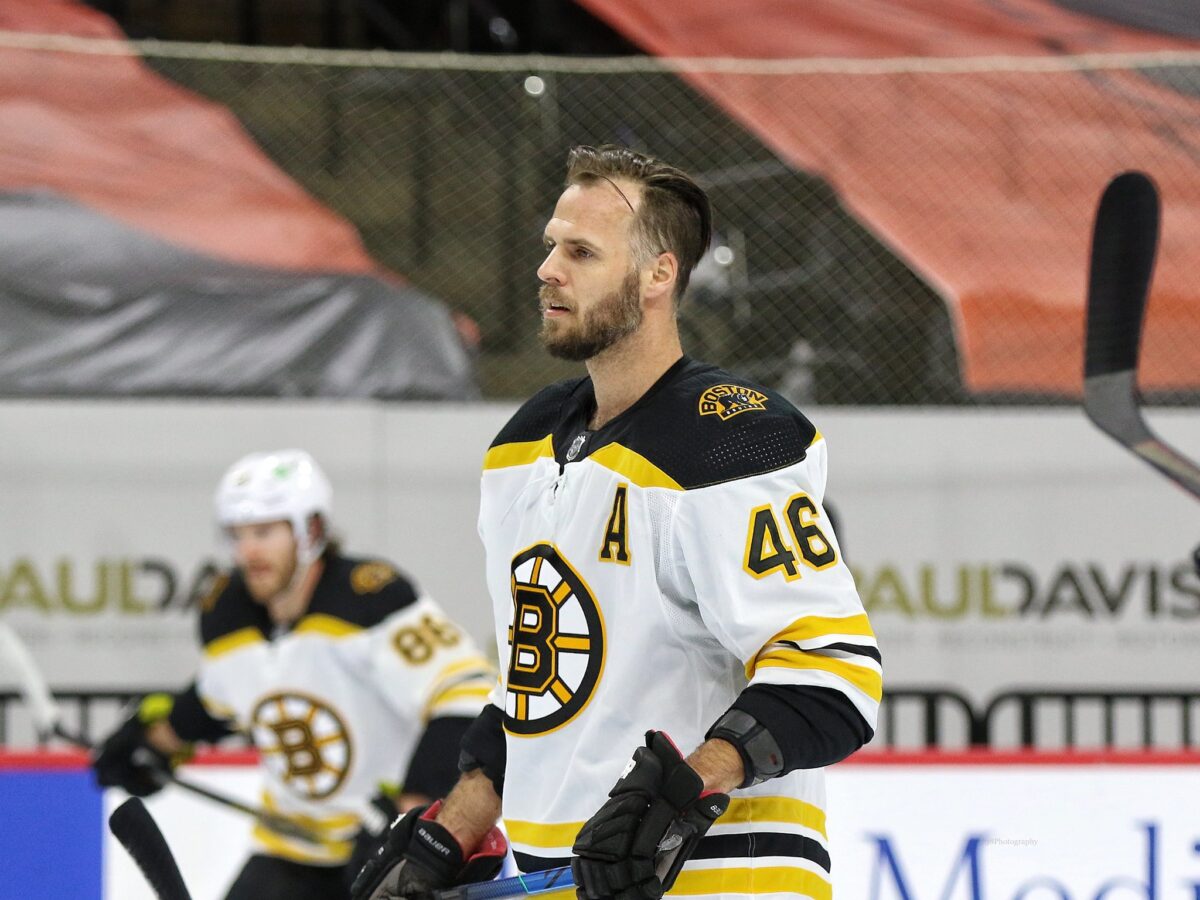 When he left Boston to play in Czechia in 2021, a lot was written about his legacy, as it was uncertain if he would ever return to the NHL. His return this season added to his legacy. He registered 56 points in 70 games, quite a feat for the 37-year-old. He was also a plus-20 and had an above-career average shooting percentage of 14.3%. The low points were thanks to lingering injury issues that kept him out for some stretches, including the playoffs.
The team has struggled in recent seasons to find consistent offense, and without Krejci, this became even more clear. None of the options they tried at center clicked the same way, and the carousel of players slotted into the second line made it a challenge to get consistent points from anyone besides Bergeron, Marchand, or David Pastrnak. 
---
Latest News & Highlights
---
His return in 2022-23 brought a solid second-line center back to the team, and with Pastrnak on his wing, instead of Bergeron's, they created a dynamic Czech line with Pavel Zacha. With the top six solidified, the bottom six was also able to find consistency. Even in the disastrous playoff series against the Florida Panthers, the offense was one of the few parts of the game that still worked.
What the Future Holds
In a perfect world, both Krejci and Bergeron will re-sign and the team runs it back in 2023-24. We don't yet know if anyone is ready to step into the first or second-line center positions, and neither player has dropped off enough for the team to let them go; the decision is entirely in their hands.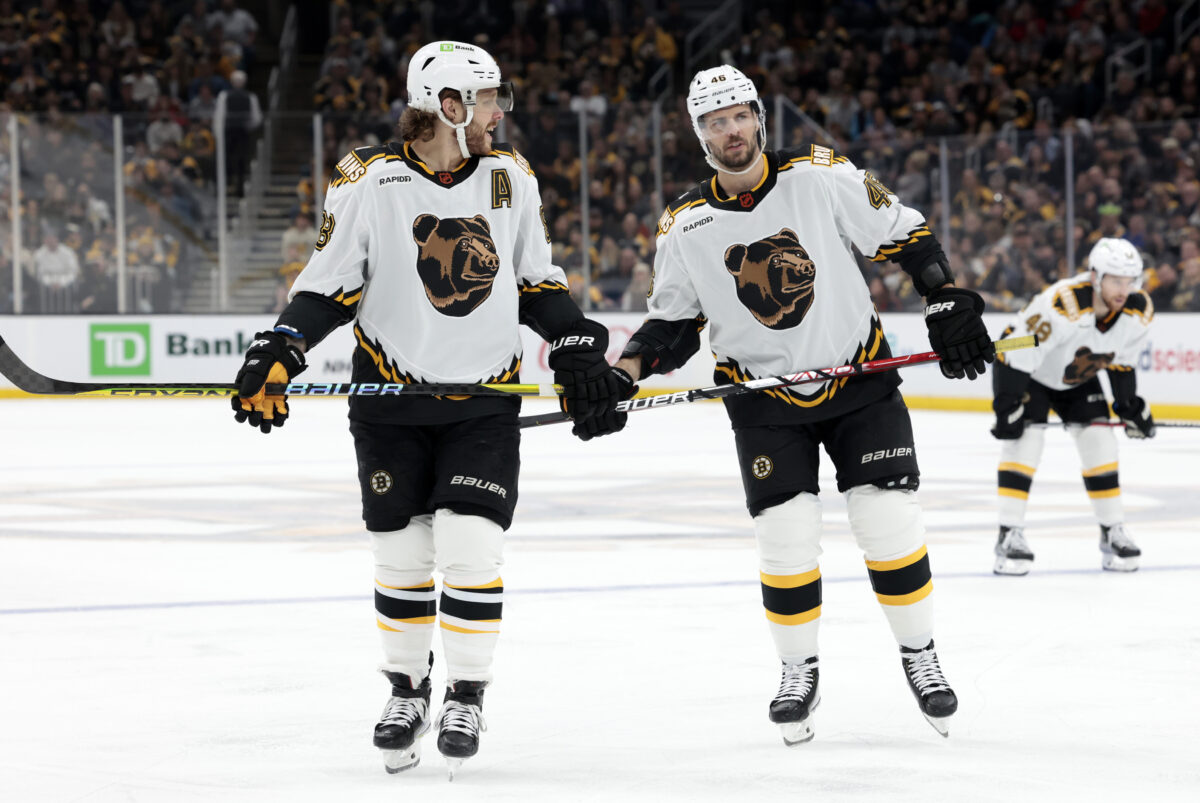 Krejci has not yet said anything about his plans. If he does return, Pastrnak and Zacha will have new contracts heading into the season, so he'd have the opportunity to play on a line with both of them again. That could be a reason for him to play another season. 
Cap space is, of course, an issue. The contract he signed last season was worth $3 million but only carried a cap hit of $1 million – the remaining $2 million coming in performance bonuses. Both sides seemed happy with that deal, so I would expect a new one to be similar.
The Bruins Going Forward
Krejci will always be remembered as a Bruins great. He's earned the right to make whatever decision he wants for the future, but if he does not re-sign, the team will be staring down a familiar problem: what comes after Bergeron and Krejci? 
Related: Revisiting the Bruins' Firing of Bruce Cassidy One Year Later
Zacha showed that he can be a better contributor than people expected after a disappointing tenure with the New Jersey Devils, but who knows if he is ready to be a first or second-line center. Some prospects from last year's draft could develop into a top-six center, but they are still a few seasons away. The cap space situation also means that they won't be able to make a huge free agency signing.

If Bergeron and Krejci don't return on a team-friendly contract, the Bruins will have a ton of question marks at center going into next season. But, after surprising everyone with a historic season, I wouldn't count the Bruins out on being competitive again next year, even without a superstar like Krejci.