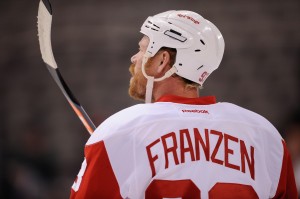 The life of a professional hockey player, or athlete in general, can be summed up perfectly with the phrase, "it's a double-edged sword".
On one end, a player gets to live out a dream and play the game they absolutely love for a living. On the other, they get to risk everything each and every night for the entertainment of the people who pay money to watch them play.
Hockey players get the notion of being the true "tough guys" of the sporting world. From losing a part of your ear and coming back to score the game-winning goal to pulling out teeth right on the bench, there is no one tougher than a hockey player. Or so they say.
Over the last few years, the hockey world has seen players that were viewed to be as tough as they come pass away at a young age due to various causes. There was the string of deaths in 2011 that saw three former NHL enforcers — Wade Belak, Rick Rypien and Derek Boogaard — pass within a four month period that really started to open the eyes of the those in and around the sport about what happens to a player during their careers. Then, while the NHL was dealing with yet another concussion lawsuit thrown on its desk, former defenseman Steve Montador passed away unexpectedly.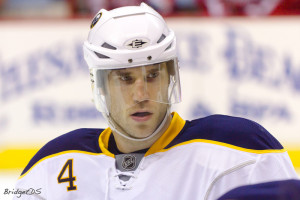 Though an official cause of death has not been released, it was determined that the 35-year old's brain wasn't functioning properly due to suffering from chronic traumatic encephalopathy (CTE), the disease that is caused by repeated hits to the head. It's a disease that, unfortunately, can only be diagnosed once a person has passed, but has been linked to each of the aforementioned tragedies of retired NHL players.
Now, athletes today know that they risk serious injury whenever they lace up their skates or tie their shoes. It comes with the territory of being in the position, as stated earlier. Unfortunately, there still isn't as much helpful information about the risks of the sport as you'd hope, which leads to players staying around longer than what they should when medical issues suggest it may be time to retire.
Certain situations, like Josh Harding's battle with multiple sclerosis, force a player's hand when it comes to the decision to retire. However, other injuries, like head injuries, don't really seem to lead to as much early retirement as one would expect. That leads into the key point to all of this: there are players currently in the NHL that need to retire.
First, there's Detroit Red Wings forward Johan Franzen. Franzen suffered his latest concussion on January 6 in a game against the Edmonton Oilers, putting him out of action for the remainder of the 2014-2015 season. He eventually returned to skating, but was never healthy enough to come even close to returning to the Red Wings lineup.
After 10 seasons with Detroit, it's believed that the Mule, as he's known by fans and teammates, has suffered at least 10 concussions during his career. The latest one having the worst effects that Franzen can remember due to his inability to spend time with his children.
"This time was scary," he told Helene St. James of the Detroit Free Press. "For two months, not being able to pick up your kids, or play with your kids, for more than 2 minutes — it makes you think a little bit. I was in a really dark place, maybe not the first month because then you still think it's going to get better, but then when it doesn't get better, you kind of start wondering."
Franzen has five years left on his contract, but that shouldn't matter one bit. He's a player who's brain likely isn't at the level of health it should be due to the repeated concussions he's suffered, there's just no way to deny that. As a man with two very young children, Franzen needs to — it's a safe bet to assume that he is — really sit and think about what continuing his career could do to his future. He's had a very good career, but now's the time to hang it up.
While every case is sad and scary, one that really stands out, in addition to Franzen, is that of New York Rangers winger Mats Zuccarello. Zuccarello is only 27 and just entering the prime of his career. Still, after the reports about his recent injury surfaced, one has to wonder if it's even worth continuing a career after suffering something as major as the Oslo, Norway native.
During Game 5 of the Rangers' first-round series against the Pittsburgh Penguins, Zuccarello was hit in the head with a shot by teammate Ryan McDonagh. Players have been hit in the face numerous times in the league's history by a shot, but the details of Zuccarello's experience were terrifying.
The up-and-coming star suffered a severe skull fracture and bleeding on his brain from the shot. The injury left him with the inability to speak for four days, and has landed him in speech therapy as he continues his recovery. He also lost a bit of feeling in his arm while in the hospital.
Though he
claims to be feeling
better, and very likely could have a long, successful career, it may not be worth continuing after dealing with something as major as a skull fracture with brain bleeding.
Players at such a young age may not even want to consider the idea of retirement, but it really should be brought to the forefront when something as traumatic as a brain injury is a part. There are plenty of other players that should seriously consider retiring and there's no doubt that people will disagree with the idea that the previously mentioned players should call it a career, but you get to a point when a game needs to be treated as just that.
A person's future is much more important than chasing a piece of rubber on the ice. And for Franzen and Zuccarello, it's time now to put their futures ahead of the present and retire.