As World Cup play opens Saturday, Team North America defenseman Jacob Trouba remains one of the highest-profile restricted free agents left unsigned at this point in the summer.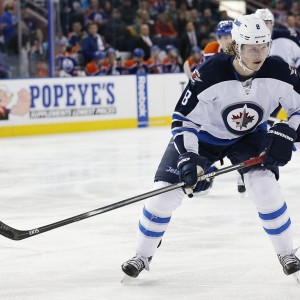 Trouba's status has raised questions about his return to the Winnipeg Jets in 2016-17, but according to Winnipeg Free Press' Paul Wiecek, there isn't any doubt in Trouba's mind he will be in the team's lineup when the regular season begins in October.
While Trouba's statement may provide some relief for Jets fans concerned about his status with the team, it is hardly a guarantee he will be in a Jets uniform when the team opens the regular season against the Carolina Hurricanes on Oct. 13.
"I'm not too into the contract stuff right now," Trouba told Wiecek. "I'm here focused on this team (Team North America) and I will let my agent deal with that. And once this tournament is over, we'll figure that out."
Trouba, 22, has played his first three seasons with the Jets and in 211 games, has tallied 72 points and 151 penalty minutes. In that time, he has become one of the league's most gifted young defensemen and the speculation has been he is seeking a long-term contract. With the recent contracts of younger blueliners like Seth Jones, Danny DeKeyser and Tyson Barrie carrying cap hits of over $5 million annually, it is possible Trouba may be seeking more on a longer term.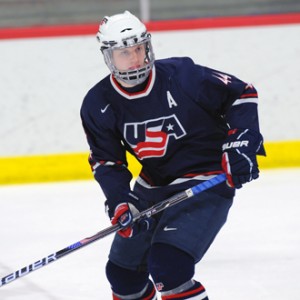 Trouba provided important insight into the ongoing contract negotiation process between his agent, Kurt Overhardt and Jets general manager Kevin Cheveldayoff.
"They're dealing with it. Kurt's talking to Chevy. They're going back and forth and talking," Trouba told Wiecek. "I told them, 'Leave me out of it for a little while. I'm here focused on this.' And if there's anything important, I'm sure he will let me know."
Trouba, who registered 29, 22 and 21 points the past three seasons, wants to elevate his game with the Jets.
"I want to have a bigger role," Trouba told Wiecek. "I want to be a force — more productive offensively and defensively. I just want to be more involved and take my game to the next level."