Andrew Ference's NHL career may be coming to a close because of injury and he says Connor McDavid should be the next captain of the Edmonton Oilers. Ference suffered micro-fractures in his right hip and played in just six games with the Oilers in 2015-16.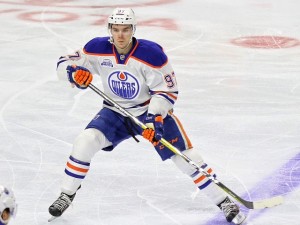 Although he has gone on 100 km bike rides this summer, Ference has not skated or run since he underwent surgery in March, according to the Edmonton Sun's Jim Matheson. Ference has not officially announced his retirement, but he described the severity of his injury.
"What is the terminology? I have a career-ending injury, Ference said, according to Matheson. "That's the way I'm looking at it."
He is still unable to jog, which shows the seriousness of his condition.
"I'm trying to introduce more weight-bearing with the gym to work on my (range of) motion but I'm not even jogging … that obviously comes before skating," Ference said.
The 37-year-old has played in 907 career regular season games and tallied 282 points and 753 penalty minutes. Before arriving in Edmonton, Ference spent seven seasons with the Boston Bruins, helping the team to the 2011 Stanley Cup.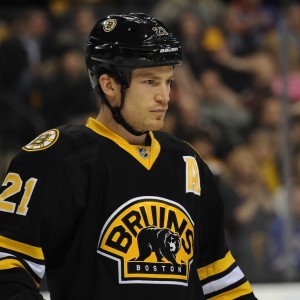 The news may mark the end of his career, but Ference is comfortable with this potential reality.
"I got 16 years. I don't feel I missed out. The people close to me walk on egg-shells until I tell them it's OK. I told my wife it's like graduating from high school. You go to high school, have a blast, have all these great parties but by the time you get to the end of high school, you say, 'All right, I'm ready for the next step.' You have fond memories. If I hadn't won a Stanley Cup (2011 in Boston), that would be tough to swallow now," said Ference.
Ference, the former Oilers captain, thinks McDavid is ready to wear the "C" in Edmonton.
"Absolutely," said Ference. " No doubt about it."
"He's so mature and who he is who he is. He's not faking it. He's a super hard worker, ultra-competitive. It's real. He's not bluffing."
McDavid, 19, is currently the captain of Team North America at the World Cup. Ference says McDavid's age is not an issue and believes he is ready to lead the way for the Oilers.
"I don't care how old a guy is, if you have those qualities, you're ready, 100 percent, Ference said. "It'll be a real fresh start with the culture of that room, too. That'll help him immensely. It's his culture," said Ference.