Jacob Trouba THW Close-Up:
Date of Birth: February 26, 1994′
Place of Birth: Rochester, Minnesota
Ht: 6'2″  Wt: 194 lbs
Shoots: Right
Position: Defense
Draft Eligibility: 2012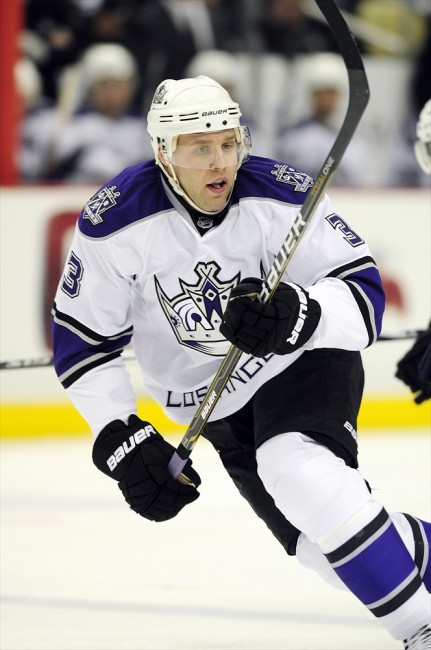 Of late we have seen many young American defenders transitioning to the NHL at a very quick rate.  Names like Fowler, Shattenkirk and Carlson stand out to many hockey fans when lauding the achievements of the developmental skills of USA hockey.  Jacob Trouba hopes to be the next in a long list of American draft hopefuls.
As fans of Team USA, we Americans realize that last year's World Junior Championship was hard to muster.   The US were losing to teams we were "supposed" to beat.  At times, they looked like a bantam team playing against an all-star squad.  Overall, there weren't many bright spots to their game….except for one.
Trouba's play on the backend further solidified his spot as one of the top picks heading into this draft.  Barring an offensive explosion from Alex Galchenyuk (when he returns to the Sarnia Sting), Jacob Trouba will likely be the first American selected in Pittsburgh.  Some scouts have him going as high as 3rd overall.  He showed tremendous poise and patience during the WJC and was even able to chip in offensively, albeit not much (2 assists).  However, when fans expected players like Merrill, Clendening, Forbort and Tinordi to show up, Trouba seemed to be the only one who played a sound defensive game while controlling the play at the same time.
Jacob Trouba prides his game off his two-way play.  For his relatively big frame, Trouba is a very agile and quick skater that can move the puck up ice in a few strides.  Furthermore, he isn't one to back away from playing physical.  He is a hard-nosed hockey player capable of separating a player from the puck – an advantage he uses quite often during his games.  Trouba is an adept puck-mover and possesses a heavy shot from the blueline.
Statistics:
Scout's Honor:
"Trouba is a big-time right-handed defenseman who projects to be a top pairing two-way defenseman. Despite being only 17-years-old, Trouba is extremely polished and has already proved himself against much older competition as one of the United States' top defensemen at the World Juniors. The U18 captain has great size and lateral ability and is very mobile in all 3 zones. Trouba plays with a physical edge but shows good decision making, knowing when to take the body and when to use his pokecheck and positioning to make defensive plays. His offensive game is still evolving, but he shows good upside and a quality shot which indicate strong future potential. As it stands, Trouba is already a very safe NHL pick, and if he can continue to improve his offensive game, he could be an exceptional NHL defenseman for a long time." – The Scouting Report
"Is a fantastic rearguard with size, smarts and spectacular skating ability. Sharp defensive anticipation and hockey sense. Possesses a calculating, aggressive stance on the ice and shows flashes of toughness and physicality. Calm under pressure, gritty in front of his net and can absolutely rifle the puck out of the zone and onto a teammate's stick.  Owns vision and can skate the puck up ice very well. Will join the rush, work the puck down-low and report back to his defensive post before the opposition has had time to march out of their zone. Has great hands but could use development with his in tight skills to give him that extra offensive punch.  Outstanding feet – extremely mobile and is smothering down low and against the rush. Commands respect from up top along the blue line with his patience, agility and booming shot." – Reel Hockey Scouting
Bio/Interview(s)/Link(s):
International Tournaments:
As mentioned previously, Trouba participated in this year's World Junior Championships notching two assists in six games.  Prior to that, Trouba has suited up 11 times in international tournaments between the U-17 and U-18 teams scoring a total of 10 points.
ETA = 2-3 years
Risk-Reward Analysis:
Risk = 0/5   Reward = 5/5
NHL potential:
Top pairing defenseman.
Strengths:
Hockey sense
Controls the play
Poise
Explosive shot from the point
Agile
Physical
Flaws/Aspects He Needs To Work On:
Fill out his frame
Faster speed to achieve success at the NHL level
Fantasy Hockey Potential:
Offensive: 6/10   Defensive: 8/10
NHL Player Comparison:
– Jack Johnson
Follow Shawn Reznik on Twitter.
THW's The Next Ones prospect profile template design architect: Chris Ralph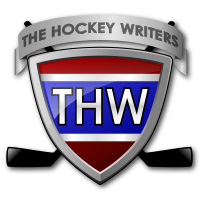 The archives of THW contain over 40,000 posts on all things hockey. We aim to share with you some of the gems we've published over the years.