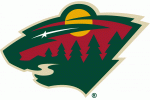 With the Minnesota Wild missing out on post-season play once again, the team decided that it was time to give Jason Zucker a chance to showcase his talents at the NHL level. Zucker signed an entry-level deal with the Wild and will undergo a physical before he makes his NHL-debut against the Florida Panthers.
General Manager Chuck Fletcher believed that by giving Zucker a chance to play in the NHL, the team and Zucker would be more able to assess what exactly the prospect has to work on in the summer-time. Zucker will be thrust right into the thick of things as he will suit up against the Panthers on Thursday night and will give Minnesota fans a taste of what their future is shaping up to be.
While Chuck Fletcher has stated that he doesn't want all of his prospects to essentially turn pro at the same time, Zucker's arrival likely does not change the fact that Mikael Granlund, Jonas Brodin, and Charlie Coyle will be given a chance to make the Wild's roster at the start of training camp. Zucker is a very talented forward and the Wild could definitely utilize the dual position winger for the rest of the season as injuries to Pierre-Marc Bouchard and Guillaume Latendresse really devastated the team and greatly impacted their playoff hopes.
Even though Zucker played two less games than he did in 2010-2011, he managed to break his previous point total (45 pts) that he

established while at the University of Denver. Zucker could have stuck around for his final two years of college at the University of Denver, but much like Charlie Coyle, the college stand-out is probably excited to finally dedicate himself 100% to a career in hockey.
Zucker's entry-level deal will start when he hits the ice against the Panthers and the forward will only have two years remaining on the deal whenever he gets back to the NHL level after this season. Assuming that Zucker passes his physical and practices on Wednesday, Minnesota Wild fans and NHL fans alike will get to experience what the winger is all about. After all, Zucker was the captain for Team USA at the 2012 WJHC and managed to record 7 points (3 Goals, 4 Assists) in 6 games played at the tournament.
For a more detailed look at Zucker's contributions, here are the forwards stats from the past few years:
The Wild will probably have a plethora of young talent auditioning for them in the summer, but head coach Mike Yeo had this to say when explaining Zucker's sudden move to the NHL:
"He's going to feel so much more comfortable coming into camp next year. … I don't want to pigeonhole him into anything as far as what we expect from him."
Nobody is expecting Zucker to have an immediate impact at the NHL-level, but such a move allows the coaching staff to better assess how NHL-ready the prospect is. Zucker's leadership qualities will definitely make him an asset to any hockey club and if the forward commits himself to playing solid two-way hockey under Mike Yeo, then the 20 year old can have a bright future with the Minnesota Wild.
While Zucker was playing on the University of Denver's first line, it is highly unlikely that the forward will be given the same ice time and opportunities that he was afforded in college. So far, projections have Zucker as a third-line forward, but Minnesota Wild fans should be happy that they have such a talented player developing in their organization.
Jason Zucker is still young, but he has a ton of upside and could help the Wild out in a number of ways. Zucker is a leader, but he also has good speed and is a versatile winger that can be physical and shoot the puck when needed.
Here's a preview of Zucker's clutch abilities and his awareness around the net:
Zucker's game winning goal against MTU illustrated that the forward has good positioning and is quite adept at shooting the puck. Working hard and fighting for puck possession will only endear Zucker to head coach Mike Yeo, something that the forward is more than capable of doing. Zucker has the speed, size, shot, and hockey skills to become a successful hockey player, the only question is, how long will it be until we see Zucker as a finished product?