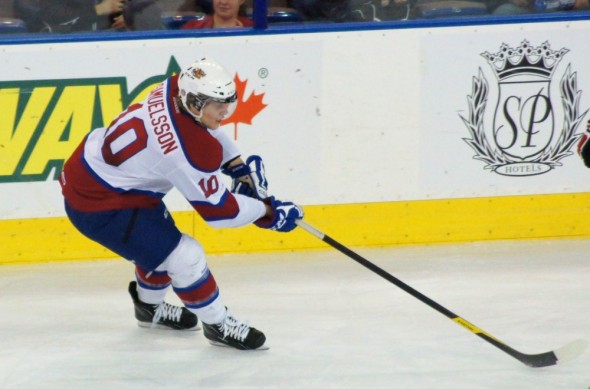 The actual 2012 NHL Entry Draft takes place on June 22nd-23rd in Pittsburgh Pennsylvania.
Every year it seems I contemplate whether or not to go through the intriguing yet dubious task of putting together a mock draft. We all know how fascinating it is to go through the process of formulating which team should select which prospect and at what point in the draft.

We also know how quickly a mock draft can go off the rails when the actual NHL draft takes place. Whether it be the Phoenix Coyotes going off the board to take a Blake Wheeler or theLos Angeles Kings selecting Thomas Hickey seemingly out of nowhere, one's mock draft can be wrecked faster than Michael Grabner can do a lap around the rink.
Of course, temptation got the best of me again yet again this season as today's article embarks on my second 2012 NHL mock draft of the season.
Notes:
This is not an attempt to rank prospects – rankings will follow similar to preceding years. This is mere a "guesstimate" at what teams might choose if they were to draft today based on weighing out best player available with team need and past experiences at the draft table, with an obvious dose of influence from my personal thoughts.
The order used in this mock draft is based on Stanley Cup odds as used by colleague David O'Connor when he completed his March mock draft to allow one to compare the two directly. Standings and thus team drafting positions will obviously fluctuate on a day-to-day basis from here on end.
No trades will be completed during the mock, but may be presented as a desirable option for the respective NHL franchise being discussed. 
For much more information on the NHL entry draft, be sure to check out our live updated draft home page: 
The Plan: Since the majority of mocks only cover the first round and with so many second round picks trading hands on and before the NHL trade deadline, I will also complete a mock of the second round.
2012 NHL Mock Draft Part 2: Picks 16-30: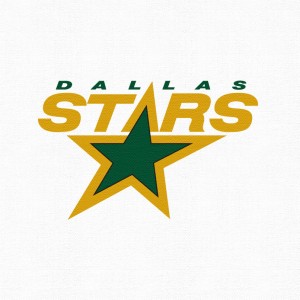 16. Teuvu Teräväinen LW (Jokerit) (FIN)
The Stars are no strangers in looking to Finland during the entry draft. Teräväinen might very well be a top 10 talent. He is one of the youngest players available for the draft. Size keeps arising when discussing concerns, but he is 5'11", albeit slight in frame. While he displays good quickness, his skating does need some work. Scouts are enamoured with his hockey sense, elusiveness, goal scoring-prowess and stellar puckhandling.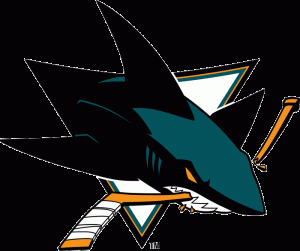 17. Derrick Pouliot D (Portland Winterhawks) (WHL)
Pouliot will have huge skates to fill, figuratively speaking, if the Sharks expect him to be the eventual replacement for Dan Boyle – not that Boyle is close to the end, mind you. Pouliot is on the smaller side as a defenseman, but processes the game really well and is a superb skater. He can quarterback a powerplay and uses his hockey smarts on the defensive side.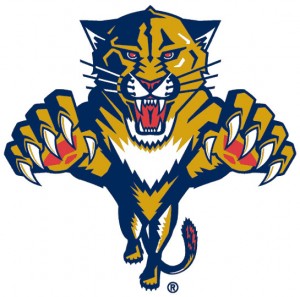 18. Zemgus Girgensons F (Dubuque) (USHL) 
Given their tremendous prospect depth, the Panthers can afford to be patient with Girgensons. He is committed to play for the University of Vermont Catamounts next season. Girgensons reminds some scouts of former NHL ironman Rod Brind'Amour with his all-around game. The potential power forward brings strength, very good skating, offensive upside, outstanding work ethic, tenacity and passion to the rink day in and day out.

19. Tomáš Hertl F (HC Slavia Praha) (Czech Republic) 
Hertl had an excellent World Juniors for the Czech Republic and actually outplayed countryman Radek Faksa, for what it's worth. He has played very impressively in the Czech Extraliga as a teenager with 25 points in 38 games.  He exhibits excellent puck protection skills, utilizing his strength and puckhandling. He doubles as a crafty goal-scorer and generous playmaker.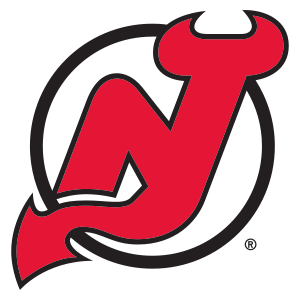 20. Slater Koekkoek D (Peterborough Petes) (OHL) 
Devils fans may think they're getting a Scott Stevens clone when they here the name Slater Koekoek called, but that's not quite accurate. "Koek Squared" is, however, a very talented blueliner in his own right and very much a wild card in this draft, given the amount of time he has missed this season with a shoulder injury. He possesses very good size, scintillating skating ability, a heavy point shot, good positioning, and yes Devils fans – he does have a physical element to his game.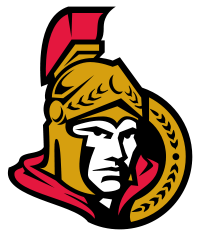 21. Ludvig Bystrom D (Modo) (Sweden) 
The Senators dealt extremely offensively talented blueliner David Rundblad to the Coyotes in the Kyle Turris Deal. In selecting Bystrom, they inject yet another talented Swedish defenseman in the system. While they won't necessarily expect Erik Karlsson-like development from Ludvig, his draft value has skyrocketed this season coming in from off the radar. As David O'Connor reported: "He has spent the majority of the season in the top Swedish junior league, where he's posted great numbers from the blueline with 29 points in 34 games, alongside over a hundred penalty minutes. His play so far has earned him twenty games with the senior team. Bystrom has been very steady all year-long, and his consistency, combined with his physical play, is sure to make him a high pick come June."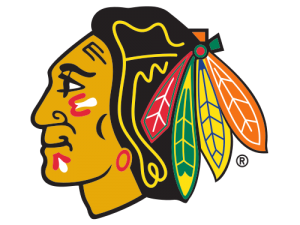 22. Brady Skjei D (USA U-18) (USHL) 
Skjei just turned 18 and is already 6'2″ and 202 lbs. To go with his desirable size, the Minnesota product is a marvelous and agile skater. He is yet another blueliner who has quickly climbed the draft charts this season. While he is notable for his passing and ability to play a puck-moving defenseman type of game, there are mixed reviews when it comes to his hockey sense and hockey instincts.  It might be just a case of some mental lapses with the kid. For this reason, he is a little bit of a project. He is committed to play for the University of Minnesota.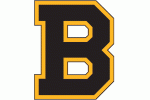 23. Timothé Bozon, LW, Kamloops Blazers, WHL
Bozon is the son of former NHLer, Phillippe. This is another guy I have slotted higher than most. Bozon has one of the more interesting backgrounds of the draft eligible class. He was born in France, spent time in St. Louis, and then lived in Switzerland. Like fellow import Sven Baertchi and Nino Niedereitter, he's made a phenomenal transition to life in the Dub. Bozon averaged a PPG in the regular season and is on fire out of the gates in the playoffs, potting 4 goals in the first 3 games. The speaker of four languages is a tantalizing offensive mix of speed, vision and great hands. He's also dependable in his own zone. Interestingly, fellow Bruins prospect Maxime Sauve was also born in France.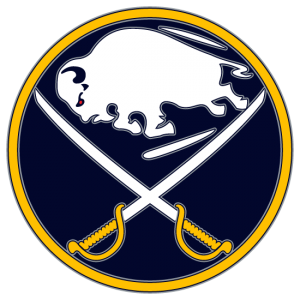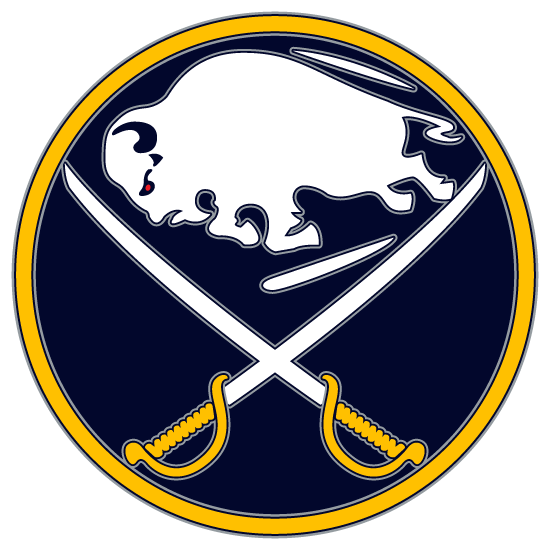 ****24. Scott Laughton, C, Oshawa Generals, OHL
Laughton may come as somewhat of a surprise in this draft slot. GM Darcy Regier et al, however, are only too glad to select the somewhat under the radar prospect this high. He has been compared to and patterns his game after Mike Richards. He improved his offensive play as the OHL season wore on, and given his character it comes as no surprise he has elevated his game thus far into the OHL playoffs. Even if Laughton is not contributing offensively, he always excels defensively, working extremely hard away from the puck. He'll have to work on his speed, but his vision and hockey IQ set this takeaway machine up to be an impact player in the big league.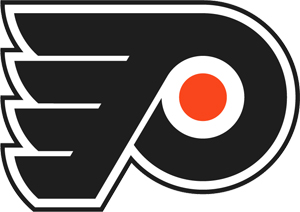 25. Jordan Schmaltz, D, Green Bay Gamblers, USHL
Schmaltz is committed to the University of North Dakota for next season. He is a mobile puckmoving defenseman with a beautiful skating stride. With more of a propensity for the offensive side of the game, Schmaltz has worked tirelessly this season to improve his defensive acumen. Schmaltz patterns his game after Drew Doughty and John Carlson. His offensive instincts make him a desirable future NHL PP QB. Calgary Flames AHL affiliate Abbotsford Heat Coach Troy Ward is one of Jordan biggest influences, which likely has heavily him on the radar of of Flames Director of Scouting Todd Button and staff.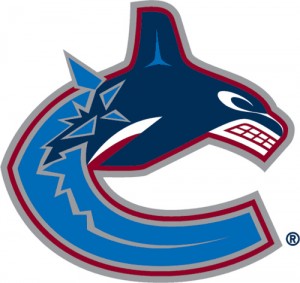 26. Brett Kulak, D, Vancouver Giants, WHL
The first thing you may notice about Brett Kulak while watching him play for the Vancouver Giants is that unless you were specifically paying him attention, he likely would likely be unnoticeable. In Kulak's case, and in the case of efficient defenseman in genral, this is often a very desirable trait. This draft slot is likely higher than you'll see Kulak anywhere else, whether it be in mocks and rankings. The Canucks, however, hopefully realize they have a gem in their own back yard. Looking for an NHL comparable than look no further than Duncan Keith. Kulak is a smooth skater with tremendous puck poise and always seems to make the simplest and often correct decision. It may take some time, but he also has untapped offensive upside.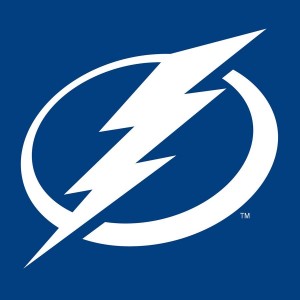 ***27. Matt Finn D (Guelph Storm) (OHL)
Finn has been another rapid riser in the draft ranks this season. To many, give his stats, Finn conjures up images of an offensive defenseman. While he's obviously no slouch in that department, he is also a very astute defensive defenseman. Thus, Finn is a two-way d-man with tremendous upside on both sides of the puck. He's not the biggest blueliner, but compensates with puck poise and on-ice vision.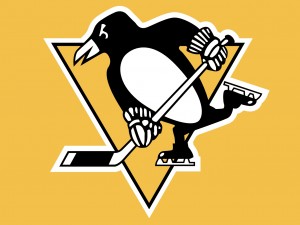 28. Pontus Aberg F (Djurgardens) (Sweden) 
The Penguins snag the smaller Swedish forward who falls somewhat in the draft compared to where he is projected. The 5'11" speedster has an offensive flare for the game and is already impressively contributing in his first full season as a member of Djurgarden in the Elitserien, which is Sweden's top league. He is closer than most 2012 NHL prospects in terms of NHL readiness. Thus, he projects to be a crafty pick by GM Ray Shero and staff as they continue to keep an elite team together in a salary cap world in an innovative fashion.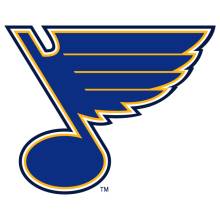 29. Henrik Samuelsson, C, Edmonton Oil Kings, WHL
THW's Dustin Twin sums up Henrik, son of Ulf,  nicely: "He is not an absolutely offensive dynamo, nor is he just a big grinding forward who is hell on defensemen.  He is one of those rare players who has a unique mix of size and skill that can play a variety of roles for teams.  He is good enough to play with the top guys on his team offensively while being able to disrupt and check the other teams top guys in all three zones.  Everything he has done in Edmonton hints at him having what it takes to be this type of player for an NHL team. Henrik has a great one-time shot and can score goals on the PP and set-up offense as well as on the rush.  He has really good puck skills for a bigger player and is great at finding open teammates.  In the corners and in front of the net Henrik is very hard to handle for opposing players because of his size but also because he is great with the puck in tight and has a number of go-to moves that he uses to create space for himself in those areas. "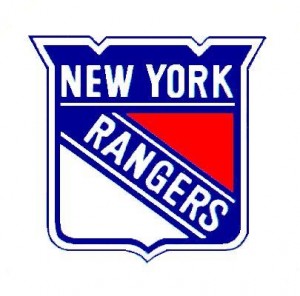 30. Stefan Matteau F (USA-U18) (USHL) 
Stefan's father, Stephane, was a member of the New York Rangers 1994 Stanley Cup winning team acquired at the trade deadline. He scored 2 much celebrated OT goals in the Eastern Conference Finals against the New Jersey Devils. "He's (Stefan) dynamite," NHL Central Scouting's Jack Barzee told NHL.com. "The times I saw him, he was just pulling away from people, bulling his way down the ice and going to the net and scoring some nice goals. He can make good plays out of the corners and play physical." The prototypical power forward was set to play for the University of North Dakota in the NCAA, but has instead opted to play in the QMJHL after his hometown team traded for his rights.
________________________________________________
 1st Round Traded Draft Picks:
*Columbus receives Los Angeles' 2012 1st round pick (lottery protected in 2012; if Kings miss playoffs, Columbus decides if they want to use the pick in 2012 or 2013 ) and Jack Johnson for Jeff Carter.
**Washington receives Colorado's 2012 1st round pick and a 2012 or 2013 2nd round pick (Capitals' choice) for Semyon Varlamov.
***
Tampa Bay receives Detroit's 2012 1st round pick and defenceman Sebastien Piche for D 
Kyle Quincey
 (Tampa Bay acquired Quincey from Colorado in a trade for Steve Downie).
****Buffalo receives Nashville's 2012 1st round pick for Paul Gaustad and 2012 4th round pick.
***