Recently I published the first half of A March 2012 NHL Mock Draft. If you missed the first part, you can read it here.
The order used in this mock draft is based on Stanley Cup odds, and the player rankings are based on a combination of popular opinion, as well as my personal thoughts.

Picking up at the end of the last article, here is the continuation of the mock draft, with the sixteenth through thirtieth selections.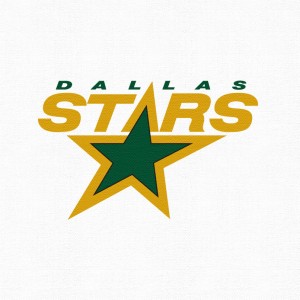 16. Brendan Gaunce F (Belleville Bulls) (OHL)
As of today, there's a chance that Gaunce could end up going in the top ten if a team is really high on his potential. However, with the wealth of talent available in the top half of the first round this year, Gaunce slips to sixteenth overall in this mock draft. In A February 2012 NHL Mock Draft, he also went to the Stars. He is the younger brother of Colorado Avalanche prospect Cameron Gaunce, and is regularly noted for his hockey sense and great vision on the ice. Dallas selected towering defenseman Jamie Oleksiak in the first round last year, so a power-forward-type player like Brendan Gaunce makes sense in this situation.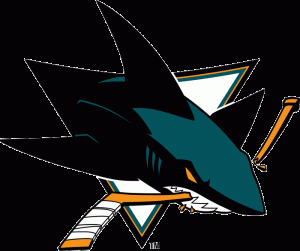 17. Zemgus Girgensons F (Dubuque) (USHL)
Girgensons falls back three places from where he was placed last month. Going to the Sharks isn't such a bad result though. Girgensons is beginning to look like he'll be a future star in the pros. He's a big Latvian forward who, at 18, is already captain of the Dubuque Fighting Saints. In 38 games this season, he's put up a solid 39 points, including 24 assists. He is considered as "a beast" to many scouts, thanks to his big frame and goal-scoring ability. The team that drafts him will have to wait a bit for his services, as Girgensons is committed to play for the University of Vermont Catamounts next season.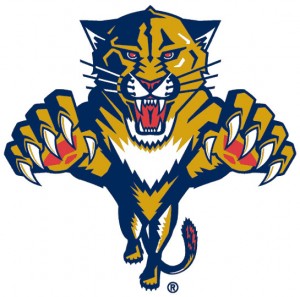 18. Brady Skjei D (USA U-18) (USHL)
Skjei is considered to be an imposing defenseman on the USNTDP's blueline. Throughout the season, Skjei has been climbing draft charts, and has continued to develop his game into a professional mould. His great skating allows him to be very mobile on the ice, and that small part of his skill-set his making him look like he could be a very dependable defenseman in the NHL at some point down the road. Like Girgensons, Skjei is going the NCAA route next season, but he is committed to play for the University of Minnesota.

19. Pontus Aberg F (Djurgardens) (Sweden)
Once again, Aberg goes nineteenth overall, with the only difference being he's leaving Tennessee for Arizona. His tremendous skating ability, quick acceleration, and high-end speed allow him to create scoring opportunities on every shift. It should be noted that International Scouting Services had him ranked fifteenth overall in their February rankings. With prospect Brandon Gormley coming along nicely on the blueline, there's a good chance the Coyotes will choose a forward in the first round this year. Pontus Aberg could add some skill to the club, while also playing alongside fellow Swede, Oliver Ekman-Larsson.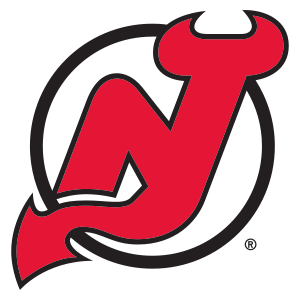 20. Jarrod Maidens F (Owen Sound Attack) (OHL)
This may seem a little high if you're looking at this order in terms of player rankings. However, the reason Maidens going to New Jersey in this mock draft is exactly that: this is a mock draft. As a result, Maidens fits the needs of the current Devils hockey club, meaning he goes in the top twenty. Maidens is a big winger who plays the game with a lot of energy and passion, while he also has a nice touch around the net. He was a pure scorer in minor hockey, and even though he hasn't put up the same numbers with Owen Sound, the potential is still very much there. Maidens made a real name for himself in the 2011 OHL Playoffs, where he scored the championship winning goal for the Attack in overtime. The Devils drafted highly touted defenseman Adam Larsson fourth overall last season, so a two-way forward with goal scoring ability like Jarrod Maidens would be a logical choice, and would also be a nice fit in the Devils' lineup someday.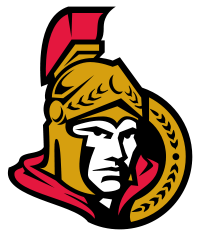 21. Stefan Matteau F (USA-U18) (USHL)
Much like last month's mock draft, Matteau ends up going to the Senators. As a result, he gets the same mini player profile. "He's dynamite," NHL Central Scouting's Jack Barzee told NHL.com. "The times I saw him, he was just pulling away from people, bulling his way down the ice and going to the net and scoring some nice goals. He can make good plays out of the corners and play physical." Ottawa has been a major shock this season, meaning they'll likely be picking when Matteau is available. Though this could be considered too high of a position for Matteau by some, Stefan could fit nicely with the Senators' core forward group. With Jared Cowen and Erik Karlsson doing a bang-up job as young guns on the Sens blueline this season, another one is not what they need right now.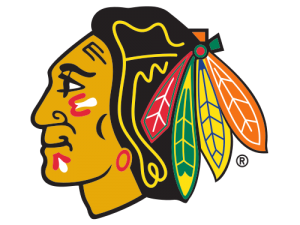 22. Ludvig Bystrom D (Modo) Sweden

This is Ludvig Bystrom's first appearance in my series of mock drafts this season. Prior to the year, he wasn't considered as a first round pick on very many people's draft rankings. However, he came out like a rocket when the season began, and hasn't looked back since. He has spent the majority of the season in top Swedish junior league, where he's posted great numbers from the blueline with 29 points in 34 games, alongside over a hundred penalty minutes. His play so far has earned him twenty games with the senior team. Bystrom has been very steady all year-long, and his consistency, combined with his physical play, is sure to make him a high pick come June.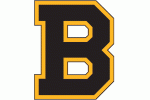 23. Slater Koekkoek D (Peterborough Petes) (OHL)
Yes, that's an old Boston Bruins logo. In case you were wondering, it was used primarily in the 1930's and 1940's. Slater Koekkoek has fallen a little bit in this mock draft, mostly because of team needs, but also due to the fact that he only played 26 games this year before his season was ended by an injury. However, there is a bucket full of potential with "Koek Squared", and he could end up going much higher than this if a team chooses to pick him over someone like Ludvig Bystrom or Brady Skjei.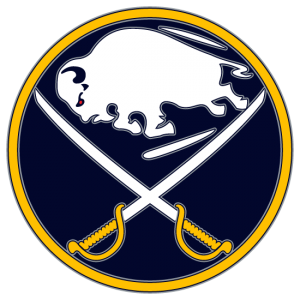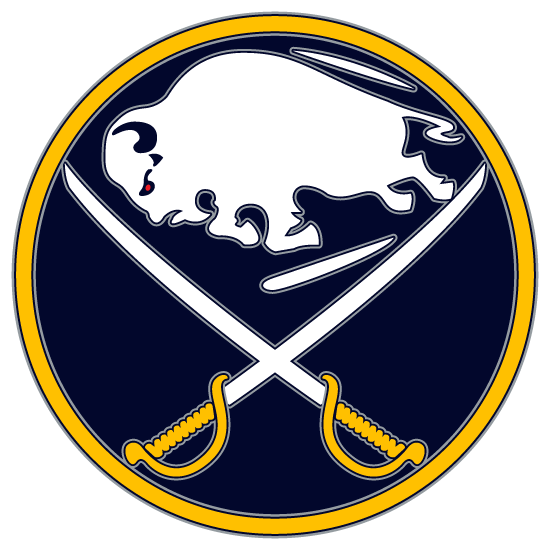 24. Tomas Hertl F (HC Slavia Praha) (Czech Republic)
For starters, it should be noted that this pick originally belonged to the Nashville Predators, and was acquired in the Paul Gaustad deal. This selection number has been sticking with Hertl for a while now, as he was placed twenty-fourth in my previous mock draft, and he had the same ranking in the February issue of the ISS Top 30. Hertl has been a nice surprise for scouts this season, as his play as a teenager in the Czech Extraliga with HC Slavia Praha has been nothing short of excellent. He also performed well at the World Juniors, and his strong showing this season has made him worthy of a first-round pick. In the first half of this mock draft, the Sabres picked another forward in Radek Faksa. Coincidentally, Buffalo takes two of the top three Czech prospects, in the same mock draft.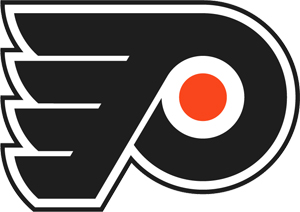 25. Tom Wilson F (Plymouth Whalers) (OHL)
All of the Whalers fans who have followed this series can exhale, as Tom Wilson has finally made it into one of my mock drafts. Throughout the season, Wilson has risen up draft lists, mostly because of his Milan Lucic-like style of play. He's made himself a fan-favourite, and his known as a punishing winger who can put up points as well. Wilson has brought grit, physicality, and size to the Plymouth lineup this season, and has also played well with skill players such as Stefan Noesen and Rickard Rakell. At 6'4″, 200 pounds with a huge ceiling, Wilson could be a force in the NHL someday playing with the Flyers alongside Claude Giroux.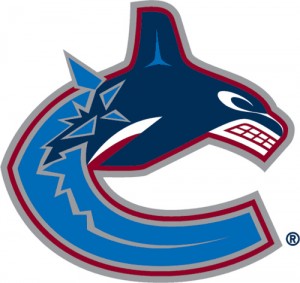 26. Mike Matheson D (Dubuque) (USHL)
Matheson is the second Dubuque player to be selected in this mock draft, and moves only one spot back from where he was placed in the last one. As much as Canucks fans may not want to admit it, Sami Salo isn't getting any younger, so a blueliner could be useful in a couple of years' time. Matheson is great at running breakouts out of the zone, and is mainly regarded as an offensive defenseman. That means he could end up get a lot of extra ice when Vancouver is on the powerplay. You could make an arguement that the Canucks should go after a forward with this pick, but after choosing Nicklas Jensen early in last year's draft, I think the smarter choice is to go defense, and choose a forward with their next pick. With Tom Wilson going off the board to Philly, and Hertl going to Nashville, Matheson is the guy in this situation.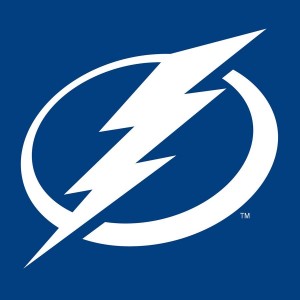 27. Nicholas Kerdiles F (USA U-18) (USHL)
Kerdiles is someone who has been sticking around the end of the first round on the majority of mock drafts this year. The Lightning selected defenseman Griffin Reinhart in the first half of this mock draft (and, coincidentally, every other one I've written), so it's no surprise that they choose a forward in this position. In an interview with The Hockey Writers' own Shawn Reznik, Kerdiles said, "I think that I'm a power forward who has good speed and skill. I like to use my size and speed to get around defenders on rushes and I tend to use my body in the corners in order to protect the puck. I pride myself on being a two-way player who can not only score in the offensive zone, but also play strong defense down low in the defensive zone." General manager Steve Yzerman would be pleased to get exactly that kind of player.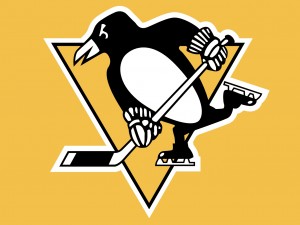 28. Andreas Athanasiou F (London Knights) (OHL)
This pick goes slightly off the board. Athanasiou was almost a lock to be a first round selection prior to the start of his second season with the Knights, but because he hasn't performed to expectations, he's now being projected as a second round pick. I see London play on a regular basis, and if there's one  undeniable thing about Athanasiou, it's that he has an amazing amount of potential. He just doesn't always show it. His hands are out of this world, his skill with the puck is ridiculous, plus he's quick, and a great skater. Picked in the fourth round by the Knights in the 2010 OHL Priority Selection, Athanasiou has played way above the typical  expectations for a fourth rounder. He'll be hoping a similar pattern follows him to the next level. Make sure to check out his moves on YouTube, because there are some pretty good ones.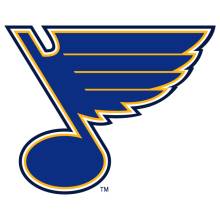 29. Martin Frk F (Halifax Mooseheads) (QMJHL)
Frk's season was really derailed early on due to a lingering concussion that kept him out of action for 97 days. As a result, he's only played 36 games with the Mooseheads this season. Though the concussion might scare some teams away from drafting him, there's no denying that Frk has the potential and talent to be a star in the NHL someday. His hand-eye coordination and the power he generates on his shot are great, and his powerful legs give him tremendous balance on the ice. The Blues have been one of the major surprises in the NHL this season, and drafted another right-winger in Ty Rattie early in last year's draft. However, general manager Doug Armstrong might be willing to take a shot at someone who could be a future first-liner such as Frk.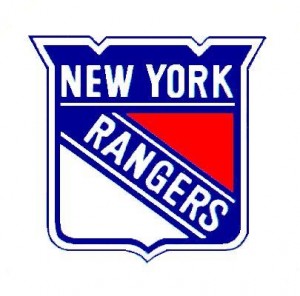 30. Dalton Thrower D (Saskatoon Blades) (WHL)
This is Thrower's first appearance in my series of mock drafts this season. Like many others in this mock draft, Thrower was not really thought of as first round pick potential at the start of the season. Most people will agree that he's added a nice offensive part to his game this year. However, he's mostly known as a gritty defenseman that he's willing to drop the gloves. You may have noticed Thrower when he fought the Whalers' Tom Wilson in the CHL Top Prospects Game. With massive blueliner Dylan McIlrath coming up through the Ranger's system, the two could be an intimidating pair on New York's blueliner someday.
That wraps up my March 2012 NHL Mock Draft. Hopefully you enjoyed it. I always love feedback, so feel free to comment below or send me an e-mail if you have any questions.
________________________________________________
Follow me on Twitter: @DavidOConnor95    "Like" my page on Facebook: David O'Connor