Last month, I wrote two mock drafts for The Hockey Writers: A February 2012 NHL Mock Draft (Picks 1-15) and A February 2012 NHL Mock Draft (Picks 16-30). You can view the first half of round one here, and the second half here. As I said in those posts,  it's never too early to look ahead to the next draft. They are an exciting time for players, organizations, and especially fans. It's always interesting to think about how your favourite team could look in the future, and mock drafts can definitely add to the fun. With that in mind, here is my March 2012 NHL Mock Draft.
The order used in this mock draft is based on Stanley Cup odds, and the player rankings are based on a combination of popular opinion, as well as my personal thoughts.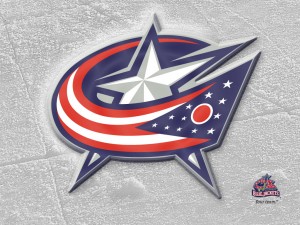 1. Nail Yakupov F (Sarnia Sting) (OHL)
Once again, Nail Yakupov tops the list. At this point in time, there's no one else on the same level as Yakupov among draft-eligible prospects. He's just that good. Yakupov is the best player available, and he's the clear number one choice to go first overall. In the 39 games he's played for the Sarnia Sting this season, he has 66 points, including 30 goals. A nine-point effort at the World Juniors confirmed that he's the best prospect out there, meaning it's almost certain that Yakupov will be in the National Hockey League next season. Columbus has had a few issues this year to say the least, and Yakupov would be looked at as the superstar they need to not only make the playoffs, but to attract free agents as well. Whether Rick Nash will be around to play with Yakupov remains unknown, but regardless of who's still in Columbus next season, Yakupov will be expected to perform well in a Blue Jackets uniform.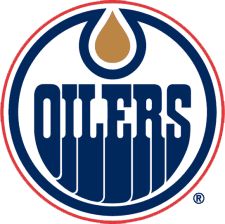 2. Ryan Murray D (Everett Silvertips) (WHL)
The Oilers are fully loaded in terms of high-end offensive prospects, so another one is not what they need. As a result, I see them picking Silvertips defenseman Ryan Murray if they have the chance. Murray is the complete package; he has offensive abilities, a physical side to his game, he's a natural leader, plus he's stable on the back-end. That's exactly the kind of player the Oilers need on their team. Though some are starting to wonder whether Murray truly is the best blueliner available, Murray has all the qualities Edmonton desires, making him a perfect fit to play for them. With names like Jordan Eberle, Taylor Hall, and Ryan Nugent-Hopkins already on their roster, the Oil would be wise to take a steady defenseman like Ryan Murray.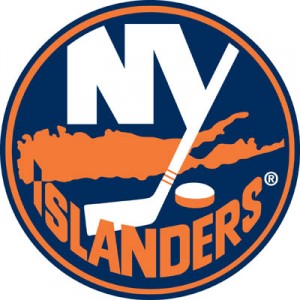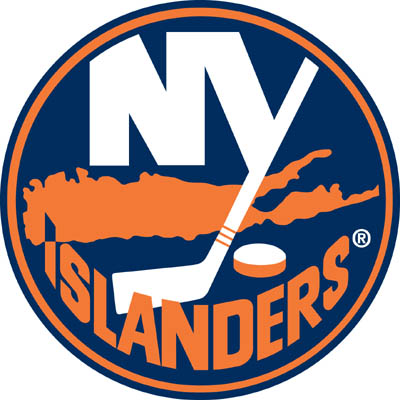 3. Mathew Dumba D (Red Deer Rebels) (WHL)
This is the highest I have placed Dumba in all the mock drafts I have written this season. He goes third overall here, mostly because, much like the Oilers, another offensive prospect is not what New York needs. Dumba would be a great fit on the Isles because he could really rejuvenate some excitement on their team. With Nino Niederreiter and John Tavares already there, and Ryan Strome soon to come, Dumba could provide a much-needed spark on Long Island. Due to his hard open-ice hits, he's already being called the next Dion Phaneuf. He's a strong, swift skater with a big shot, and he could really mesh well with Tavares in the near future. It wouldn't shock me at all to see Mathew Dumba go this early in the draft.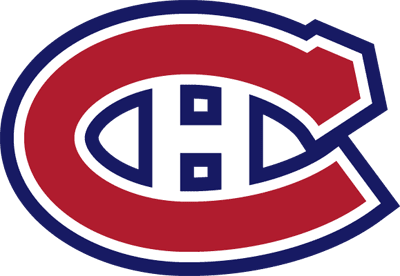 4. Mikhail Grigorenko F (Quebec Remparts) (QMJHL)
For someone who was a potential number one overall pick at the start of the season, it would be very disappointing to fall to number four. However, that is exactly what might happen come draft day. Grigorenko is someone who many believe has the talent to go number one, but just doesn't have the same compete level and drive that someone such as a Nail Yakupov has. Of all the forward positions, centre might just be the strongest in terms of talent on the Habs. Nevertheless, Grigorenko is too good of a talent to pass on for a team that needs help burying the puck in the back of the net. In 56 games with the Remparts this season, he has 84 points, and has shown many times that he's a step ahead of his competition. There are scouts who believe Grigorenko has the potential to be a bust, and turn out to be a player much like Nikita Filatov. The potential for stardom is there though, so it would be tremendously difficult for the Canadiens to pass on Grigorenko here.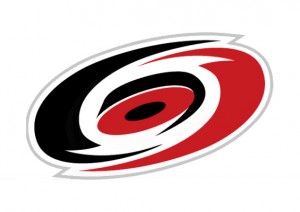 5. Filip Forsberg F (Leksands) (Sweden)
Despite a mild shuffling of the top five here, compared to A February 2012 NHL Mock Draft, Filip Forsberg remains at number five. He was also number five in An Early Season NHL Mock Draft. A skilled left winger is exactly what the Hurricanes need right now, as their second best left winger on their depth chart, behind Jussi Jokinen, is Andreas Nodl. Hence, they could use an upgrade. Forsberg is a pure skill player, and could really have some fun playing alongside Eric Staal and Jeff Skinner. There's a chance he could go as high as number three in the draft, especially if Grigorenko begins to slide. After selecting offensive defenseman Ryan Murphy in the first round last year, there's no way the 'Canes choose not to select Forsberg (no relation to Peter) in this situation.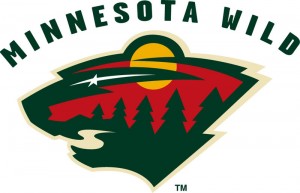 6. Jacob Trouba D (USNDP) (USHL)
This is the highest overall position Trouba has gone in this series of mock drafts. Trouba has shot up draft rankings all season long, and even earned a spot on the American World Junior team as a seventeen-year-old. On a team that finished well below expectations, Trouba stood out, and appeared comfortable playing against some of the top players in junior hockey. A native of Rochester, Michigan, Trouba seems like almost the perfect fit for the Wild. He has 16 points in 17 USHL games this season, and is committed to the University of Michigan Wolverines next season. With offensive prospects such as Charlie Coyle, Mikael Granlund, and Jason Zucker likely to join the Wild very soon, a defenseman like Trouba seems to be the logical choice.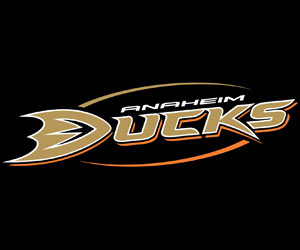 7. Morgan Rielly D (Moose Jaw Warriors) (WHL)
In A February 2012 NHL Mock Draft, Rielly went sixth overall to the Flames. However, the only reason he falls back a spot is because of the rise of Jacob Trouba. Like many other top prospects, injuries have derailed Rielly's season. He was only able to play 18 games for the Warriors, as knee surgery ended his season. Regardless, it was clear before the injury occurred that Rielly would be one of the top players available for selection in the draft. Anaheim has a solid amount of offensive weapons up front right now, and after selecting Plymouth Whalers forward Rickard Rakell in the first round last year, Morgan Rielly would be a good option for them.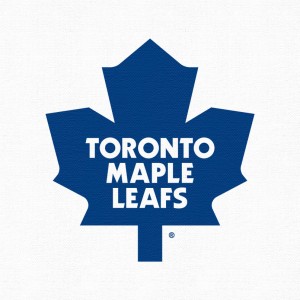 8. Alex Galchenyuk F (Sarnia Sting) (OHL)
Like Rielly, Galchenyuk slips one spot in this draft. The only reason that's happened has to do with team needs though. He hasn't played a single minute of OHL regular season hockey this year, but it was clear in his rookie season in the "O" that he was a dynamic offensive talent. The Sting say that Galchenyuk is expected to play against the Saginaw Spirit tommorow though. International Scouting Services Head Scout Ross MacLean said, "Galchenyuk is an offensively creative player and is very intelligent around the puck. With his offensive side, when you are able to do that kind of stuff with the puck, you don't get a lot of players with that potential to be dominant." If the Leafs could snag him here, Galchenyuk could end up being the biggest steal of the draft.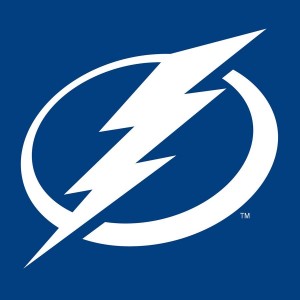 9.  Griffin Reinhart D (Edmonton Oil Kings) (WHL)
Once again, Griffin Reinhart ends up going ninth overall to the Tampa Bay Lightning…for the third time. Sorry Bolts fans, that's just the way things work out. This six-foot four, two hundred pound blueliner from the Edmonton Oil Kings has all the tools needed to have a successful pro career. Besides his powerful shot, scouts will also tell you that his mobility on the ice is another strength. The Lightning have enough offensive weapons up front right now (Lecavalier, Stamkos, St. Louis), plus they have offensive prospect Brett Connolly on the rise. They also drafted winger Vladislav Namestnikov in the first round last year. As a result, a new defenseman to work with Victor Hedman would be nice for Tampa Bay.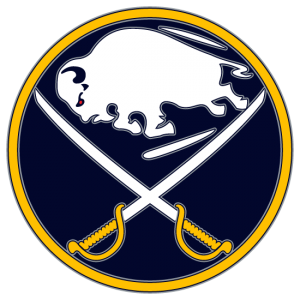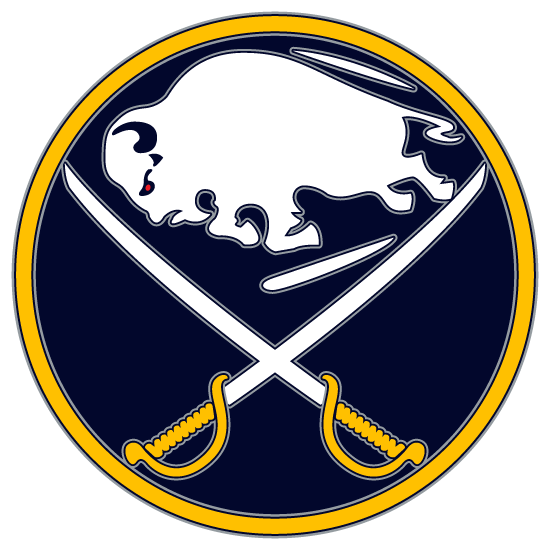 10. Radek Faksa F (Kitchener Rangers) (OHL)
In all honesty, Radek Faksa could go a higher than this. However, because of team needs, and who his competitors are, he slips to the ten spot in this mock draft. Lucky for the Buffalo Sabres, as this is exactly who they need. A dynamic centre like Faksa would certainly be a tremendous fit for them. In his rookie Ontario Hockey League season with the Rangers, he has 63 points in 59 games, and is a +19 player. You may have noticed Faksa, a native of the Czech Republic, representing his country at the 2012 World Junior Championship. Expect him to representing his country many more times in the future, because he just keeps getting better every game. Though the Sabres picked up Cody Hodgson at the trade deadline, another centre for a few years down the road wouldn't hurt.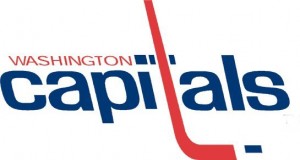 11. Cody Ceci D (Ottawa 67′s) (OHL)
When I wrote my first mock draft of the season, Cody Ceci wasn't considered by many to be a first round selection. However, I still put him going twenty-first overall. Now, I'm glad to say that Ceci keeps on moving up the draft rankings, so in this mock draft, he's going eleventh to Washington. Ceci has had a great year playing in Canada's capital, so it's only fitting that the next step up brings him to the American capital, right? Ceci is becoming a star defenseman in the OHL, and is already the 67′s top blueliner. In 59 games this season, he has 56 points. Remember, this is as a blueliner. At 6'1″, 209 pounds, he has good size to go with his great puck moving ability. Ceci certainly has the potential to go in the top ten, and could easily pass Griffin Reinhart in some rankings if he keeps up this pace.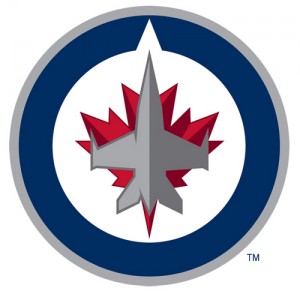 12. Matt Finn D (Guelph Storm) (OHL)
At the start of the season, Matt Finn wasn't being considered as a legitimate first round selection. However, times have changed, and the defenseman we see now is one that could turn out to be a top-pairing blueliner in the NHL someday. Finn is filled with potential, and is still a very raw prospect, meaning he has a long way to go until his talent peaks. Finn says his idols are Drew Doughty and Nicklas Lidstrom, and while he may not be as good as they are, he could still be a very good blueliner for the Jets in seasons to come.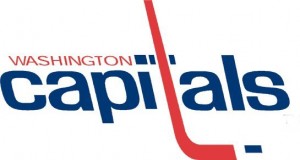 13. Sebastian Collberg F (Frolunda) (Sweden)
Just in case you were confused, it should be noted that this pick originally belonged to the Colorado Avalanche, and was acquired in the Semyon Varlamov deal. Since it's unlikely that the Caps will choose two players of the same position in the first round, Collberg moves up five spots from where he was placed in my previous mock draft. He's a small winger, but he really makes up for it with his high skill level. Collberg specializes in moving around the perimeter of the opposing teams zone, and he's able to do that because of his great agility. The Capitals are known for their skill forwards, and Collberg could develop into a fine talent under the tutelage of Alexander Ovechkin, and fellow Swede Nicklas Backstrom.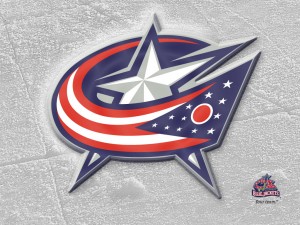 14. Olli Maatta D (London Knights) (OHL)
Though there are many people who believe Maatta could fall in this first round to somewhere in the 20-23 range, I still believe he's a top fifteen talent. Seeing him on a regular basis has shown me that not only is Maatta reliable in his own end, but he also has solid offensive abilities. Through 52 games with the Knights this season, he's put up a very respectable 30 points, while playing in one of the best lineups in junior hockey. He's not a defenseman that's very aggressive in terms of hitting, but this Finnish blueliner is not afraid to drop the mitts, as shown when he fought Guelph Storm forward Tyler Bertuzzi. The Blue Jackets selected Nail Yakupov first overall, meaning a two-way defenseman like Maatta makes sense in this position.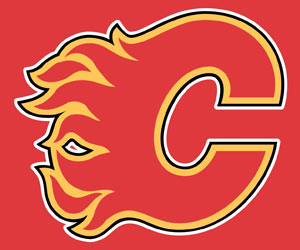 15. Derrick Pouliot D (Portland Winterhawks) (WHL)
If there's one player in these first fifteen picks who has the ability to slide a fair amount in the draft, it's Derrick Pouliot. There's no chance of him falling out of the first round, however, it's very possible that he could end up being chosen in the mid-twenties. Pouliot is known as someone who can quarterback a powerplay, and also as a great skater. Some say he's in the mould of Tomas Kaberle. In 69 games with Portland this season, he's put up great numbers, with 56 points, including 46 assists. Calgary is a team that is likely to choose a defenseman, and this seems like a nice spot for Pouliot to begin his professional career.
There you have the first half of my March 2012 NHL Mock Draft. You can view the second half here. I always love feedback, so feel free to comment below or send me an e-mail if you have any questions.
________________________________________________
Follow me on Twitter: @DavidOConnor95    "Like" my page on Facebook: David O'Connor