Even though the 2011-2012 NHL season has just started, it's never too early to look ahead to the next draft. They are an exciting time for players, organizations, and especially fans. It's always interesting to think about how your favourite team could look in the future, and mock drafts can definitely add to the fun.
The standings used in this mock draft are based on Stanley Cup odds, and the player rankings are based on a combination of popular opinion, as well as my personal thoughts.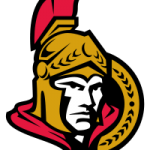 1. Nail Yakupov F (Sarnia Sting) (OHL)
Nail Yakupov is arguably the most highly skilled player available in the 2012 NHL Draft. In the 2010-2011 season, he put up outstanding numbers, recording 101 points in 65 games, and scoring nearly 50 goals for the Sarnia Sting of the OHL. In comparison, current NHL superstar Steven Stamkos only tallied 92 points at the same age in the OHL. Scouts are already drooling over Yakupov's skill that will surely make him a top scorer in the NHL someday. Ottawa doesn't appear to have a very good chance at a playoff spot this season, and could very well be picking in this position. With young prospects already on the team such as Jared Cowen, David Rundblad, and Mika Zibanejad, Ottawa could add to an already solid group of prospects by drafting Nail Yakupov. He is expected to be top-line winger in the league for many years to come, so Yakupov should be the number one pick in the draft.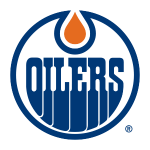 2. Ryan Murray D (Everett Silvertips) (WHL)
Ryan Murray is without question the top defenseman currently available for selection in the 2012 NHL Draft. He is regularly noted for his great puckmoving ability, and is already being called the next Scott Niedermayer. In 70 games with the Silvertips in 2010-2011, Murray scored 46 points, including 40 assists. Ryan Murray is looked at as a future two-way defenseman in the NHL, and will likely be a solid defenseman for years to come. For the last two years, the Oilers have selected an elite offensive talent with the number one selection. This year, they will very likely pick a defenceman if the opportunity presents itself. Edmonton is expected to have a high pick again in this draft, giving them another top talent. Murray is likely one their main targets right now, given that he will very likely be a top-pairing defenceman in the NHL someday.
3. Alex Galchenyuk F (Sarnia Sting) (OHL)
Alex Galchenyuk is the other half of Sarnia's dynamic duo. In his rookie year in the OHL last season, Galchenyuk tallied 83 points in 68 games for the Sting, including 31 goals scored. Former NHL star Igor Larionov has compared Alex Galchenyuk to Marian Hossa, and believes, along with the majority of hockey scouts, that Galchenyuk has a bright hockey future ahead of him. Galchenyuk has top-notch skill, including outstanding goal scoring ability, making him a likely top-three pick in the draft, and an almost certainty to be a top-six forward in the NHL within the next few years. His six-foot-two frame should also make it easier for him to develop quickly in the pros, as size isn't a concern with him. Florida's selection of Jonathan Huberdeau in the last draft makes selecting Galchenyuk a very interesting possibility, as the two could be a dominating force if played on the same line in the future.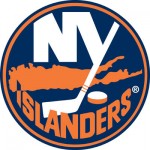 4. Nick Ebert D (Windsor Spitfires) (OHL)
Originally from Livingston, New Jersey, Nick Ebert has taken his game to a whole new level in the last few years. During the 2010-2011 season, Ebert put up 41 points in 64 games while scoring 11 times for the Spitfires. Scouts believe that Ebert can be a similar player to Jack Johnson, and maybe even a bit better. With Ryan Murray almost a lock to be the number one defenseman selected, look for Ebert to be the second one. The Islanders have selected a lot of offensive talent with their first round selections in recent years, meaning they are probably going to select a defenseman to boost their blueline talent. New York would be a good fit for his playing style, and with Ebert likely being a top-four NHL defenseman someday, expect the Islanders to pick Nick if they are in this position.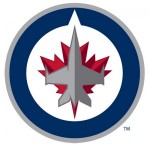 5. Filip Forsberg F (Leksands) (Sweden)
A dynamic skater with fantastic offensive talents, Filip Forsberg is a star on the rise in Sweden. Forsberg is an offensive threat on the ice who has a quick shot, crisp passes and soft hands. As a 16-year-old on Leksand's under-20 team this past season, Forsberg led his team in scoring with 14 goals, including 29 points in 26 games, good for fifth in the league. No relation to Peter Forsberg, it won't be long before Filip makes a name for himself in the NHL. Forsberg wasn't thought of as a first-round pick until earlier this year, after a stellar breakout performance for Sweden at the Under-18 tournament. As of right now, he's virtually a lock to go in the top ten. With players like Evander Kane and Alexander Burmistrov currently playing for the Jets, Forsberg could have great numbers playing alongside them.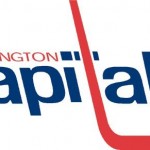 6. Mikhail Grigorenko F (Quebec Remparts) (QMJHL)
Mikhail Grigorenko is an extremely talented center with great hands, superb vision and loads of offensive upside. Some scouts worry about the "Russian factor" with Grigorenko, but Mikhail has shown that he is committed to playing in North America by playing for the Quebec Remparts this season, instead of CSKA Moscow. Through 12 games, Grigorenko has 9 goals and 19 points, tremendous stats, especially since this is his first year here. At 6-foot-2 and 192 pounds, some say that Mikhail could be a similar player to Evgeni Malkin, though Grigorenko says that his favourite player is Ilya Kovalchuk. This pick originally belonged to the Colorado Avalanche but was traded, and the Avs aren't expected to have a tremendous season, so that's why this slot belongs to the Washington Capitals. With Alexander Ovechkin, Nicklas Backstrom, and Alexander Semin already there, Grigorenko would be a fantastic addition to that group.
7. Mathew Dumba D (Red Deer Rebels) (WHL)
Matt Dumba is a strong and swift skater with a big shot and a knack for delivering open-ice hits with his six-foot, 172-pound frame. Scouts are also very impressed with his lateral movement and the physical element of his game. Dumba is already being called the next Dion Phaneuf, and most scouts believe that he's a pretty complete package on defense. Offensively Matt is just as good, if not better than he is defensively. He has a hard and accurate shot that he gets through to the net consistently. Matt's puck control is top-notch, he's able to beat players one on one and drives the net like a power forward. One of the biggest things about Matt's game is that he makes very few mistakes, and the few mistakes he does make, he's able to recover from by using his good hockey sense. The Calgary native was the WHL Rookie of the Year for the 2010-2011 season, and certainly has the potential to be a tremdnous force in the NHL some day. Phoenix's blueline isn't poor, but Dumba could certainly improve it if playing with fellow defenseman such as Oliver Ekman-Larsson and Keith Yandle.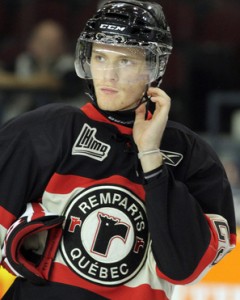 8. Jacob Trouba D (USNDP) (USHL)
Jacob Trouba has been described by pro scouts as "Cam Fowler with more of an edge". Trouba brings a lot of different elements to the game, as he loves to play a physical style, but also moves the puck very well. A native of Michigan, Trouba is a guaranteed first-round selection. He's committed to play for the University of Michigan Wolverines in the fall of 2012, and that will certainly develop his game. With the loss of Brent Burns this summer, the Wild will probably be looking to select a defenseman in the first round of the 2012 NHL Draft, and Trouba would be a great choice.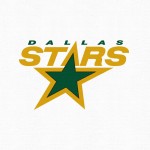 9. Griffin Reinhart D (Edmonton Oil Kings) (WHL)
The sky is the limit for 2012 NHL Draft prospect Griffin Reinhart. This six-foot four, two hundred pound blueliner from the Edmonton Oil Kings has all the tools needed to have a successful pro career. His father Paul played over 600 NHL games in his career, and his brother Max is a highly touted Calgary Flames prospect. Griffin thinks that one of his strong points is his shot, which isn't too surprising given his size. But scouts will also tell you that his mobility on the ice is another strength. Pro scouts are salivating at the thought of having Griffin on their blueline some day, as big mobile defenseman are highly sought after in today's NHL. Reinhart likes to think that he could be the next Shea Weber, and at this rate there is certainly a possibility that he could be just that. Dallas would be a good destination for Reinhart, as they are always in need of defenseman. They selected current Saginaw Spirit defenseman Jamieson Oleksiak last year, and if they picked Reinhart this season, they could have a massive duo on defense for years to come.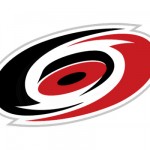 10. Morgan Rielly D (Moose Jaw Warriors) (WHL)
Morgan Rielly is a very well-rounded and complete defenseman that has excellent offensive skills, and has been compared to Chicago Blackhawks defenseman Duncan  Keith. Rielly, who is 6-foot and 190 pounds,  put up a very respectable 22 assists and 28 points in 65 games for Moose Jaw last season as a rookie. This season, he'll quarterback their powerplay, something Rielly is also likely to do in the NHL someday. The Hurricanes did select Kitchener Rangers offensive defenseman Ryan Murphy in the 2011 NHL Draft, but Rielly and Murphy could work well together on Carolina, as each could use the other to take offensive attention away from themselves.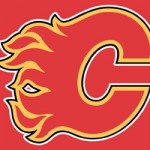 11. Derrick Pouliot D (Portland Winterhawks) (WHL)
Derrick Pouliot is another offensive defenseman from the Western Hockey League, but he's also solid on the back-end too. He's very smart with the puck, sees the ice well, skates well, rushes the puck and jumps into the play at the right times. After ten games with Portland so far, Pouliot has 11 points, fantastic stats for a defenseman. Watch for Pouliot to be taken in the top fifteen slots in the draft, but he will likely go around eleven. Calgary drafted fellow Winterhawk Sven Baertschi, a forward, last year, so the Flames are better off choosing one of the many great defense prospects available in this draft, like Derrick Pouliot. The Flames traded away veteran Robyn Regehr in the summer, so a top defensive prospect would really help them out.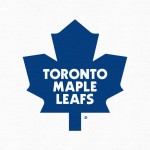 12. Matia Marcantuoni F (Kitchener Rangers) (OHL)
Matia Marcantuoni is one the top forward prospects available in the 2012 NHL Draft. His balance and power are major strengths of his game, and he uses them to go all out on every shift. Marcantuoni is no stranger to putting up big numbers. With the Marlboros in 2009-2010, he posted 39 goals and 33 assists in 79 games. Scouts are especially high on his vision and his willingness to mix it up along the boards. More often than not Marcantuoni will go into a corner with a bigger opponent and come away with the puck. What most people notice right away about Matia Marcantuoni's game is that it's all about speed, and lots of it. National Hockey League scouts believe that as soon as his hands catch up to his feet, Marcantuoni will be a dynamite player on every shift. Matia is a Toronto native, so if he was picked by the Maple Leafs, it would surely be a dream come true. He would be a great addition to the Maple Leafs organization, even if it takes him a couple of years to be a full-time NHL player. Marcantuoni's speed working with someone like Nazem Kadri (who should be in the NHL by the time Matia is) or Phil Kessel would certainly be something to see.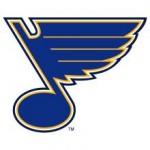 13. Andreas Athanasiou F (London Knights) (OHL)
Andreas Athanasiou is a virtually the definition of a human highlight reel. He's a pure skill player that is a threat to score everytime he's on the ice. His hands are out of this world, his skill with the puck is ridiculous, plus he's quick, and a great skater. Picked in the fourth round by the Knights in the 2010 OHL Priority Selection, Athanasiou has played way above the typical  expectations for a fourth rounder. Some say that Athanasiou's a better skater than Taylor Hall was at this age, and Andreas certainly has the potential to score a whole lot of goals this season. Athanasiou has risen big time in the NHL draft rankings, from not even being considered a first-rounder two months ago to being considered a possible top ten selection. He would be the offensive skill player the Blues need right now, making him a strong candidate to be drafted there. Make sure to check his moves out on YouTube, because there's some pretty good ones.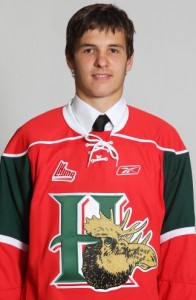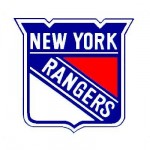 14. Martin Frk F (Halifax Mooseheads) (QMJHL)
If you watched the 2011 World Juniors in Buffalo, you would probably remember that Martin Frk was one of the players of the tournament while playing for the Czech Republic. He tallied two memorable goals in the preliminary round loss to Sweden, one of which was a one-timer in which he absolutely slammed the puck into the back of the net. His hand-eye coordination and the power he generates on his shot are great, and his powerful legs give him tremendous balance on the ice. Frk has that killer instinct that all NHL teams desire, and also has excellent hands that enable him to get through tight spaces with ease when he has the puck. Frk's skating could be better, but that will develop soon enough. Marian Gaborik would probably love playing alongside Martin, as they both play a very similar style.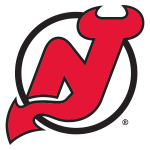 15. Slater Koekkoek D (Peterborough Petes) (OHL)
Slater Koekkoek is a solid two-way defenseman that is a tremendous on ice leader. Noted for his hard accurate shot and work ethic, Slater will be a first round selection in the 2012 NHL Draft. His passes are crisp and quick, he has a fluid skating stride that allows him to jump into the rush, and he has potential to be a powerplay quarterback in the National Hockey League. At 6-foot-two, 180 pounds, Koekkoek is a big body on the ice that can throw some pretty good hits and score goals while being very reliable in the defensive zone. Slater could be paired with Adam Larsson someday if drafted to the Devils, and they would always be exciting to watch.
So that's the first half of the draft. Make sure to keep watch for my article on the second half of the first round. It will be coming out very soon.