In an offseason full of potential chaos for the Winnipeg Jets, the move that could have the most significant impact next season is a simple in-house solution. They should play their best skater the most of any forward in terms of ice time. The concept of playing your best player seems like a logical plan. Except for the last four seasons, the Jets have not done this, as Nikolaj Ehlers has consistently been grossly mishandled and misused.
Ehlers Possesses a Unique Skillset That Only the Game's True Elite Have
The words 'dynamic and game-changing' get thrown around way too loosely nowadays. Nonetheless, Ehlers is one of the true dynamic game-changers in today's skill-based NHL. The ability to enter and carry the puck into the offensive zone is such a key factor in which players are truly elite offensive contributors. This is because it is twice as effective as dumping it in when it comes to shots on goal and goals scored for the offensive team. 
Related: Winnipeg Jets: 7 Realistic Free Agent Forwards to Target
During the 2021-22 season, Ehlers ranked third in zone entries per 60 minutes of ice time (from 'The NHL's Most Dynamic Forwards: Ranking the Best (and Worst) Forwards at Zone Entries and Rush Offense', The Athletic, March 12, 2022). The Danish star was entrenched between Connor McDavid in second and Brayden Point in fourth place. Furthermore, the article goes on to rank the top seven players according to this statistic as true game changers that can single-handedly drive an entire line. Another underrated reason Ehlers is such an elite player is his ability to draw penalties while not taking many himself, as he's ranked extremely highly in penalty differential. According to Moneypuck, over the past four seasons, he has ranked second, fourth, 12th, and 29th in the NHL in penalty differential (drawing more penalties than penalties taken).
Ehlers is the Best Jet at Even Strength & On the Power Play
Over the past four seasons (2019-20 – 2022-23), when taking ice time into account, Ehlers has been the most productive Jet at 5-on-5. While in two of those seasons, he's been the Jets' most productive player on the power play. Yet for some reason, he was ninth in forward ice time at even strength and fifth in power play ice time (meaning he was on the second power play unit) last season.
For some odd reason, the Jets insist on playing him at a middle-six ice time rate. On a relative ice time basis, Ehlers ranks sixth, 22nd, 31st, and 17th in the NHL over the past four seasons in points scored. On a cumulative basis, he is the 12th most productive player in the NHL based on points per ice time over the last four seasons.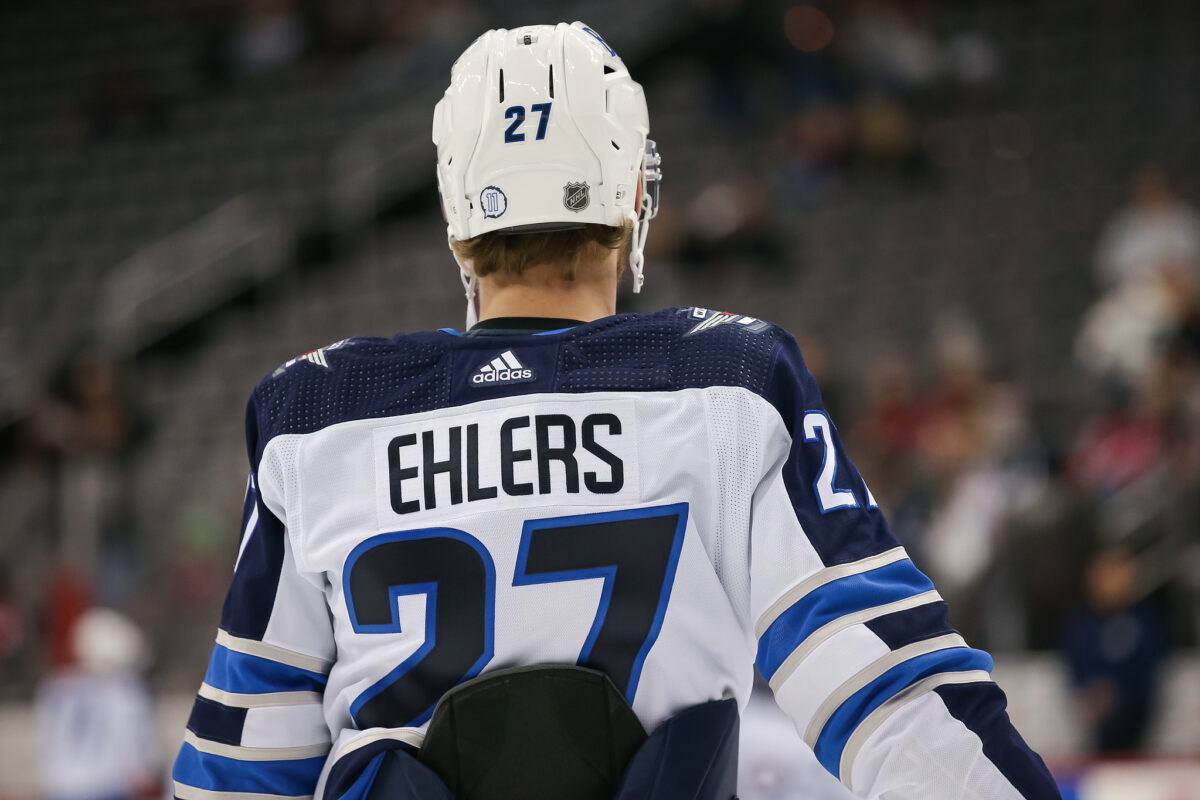 Ehlers also thrived this season on the power play after finally gaining access to the first unit. As I previously mentioned, he led all Jets players in points per relative ice time on the power play this season. Furthermore, his ability to enter the zone with the puck was a key asset as the Jets struggled to win faceoffs or get initially set up in the offensive zone when they had a power play opportunity.
Debunking Potential Causes for Concern
An Often Injured Ehlers is Still the Best Option 
Ehlers has missed 104 games due to injury while playing 555 in his regular season and playoff career. This equates to playing roughly 69 games in an 82-game regular season. The Danish winger scores at such a high rate relative to his ice time that as long as he receives top-line minutes when healthy, he would still have more even strength points with 13 games missed than any other Jet playing 82 games. Even if Ehlers doesn't stay fully healthy, if given the lion's share of ice time, he is still easily the most productive Jets forward.
---
Latest News & Highlights
---
The Turnover Narrative is False
Ehlers' unpredictable playstyle occasionally leads to turnovers and criticism. However, this is completely blown out of proportion as according to Garrett Hohl, he was nearly a third less likely to turn the puck over than Kyle Connor and nearly 50 percent less likely to turn it over than Blake Wheeler when carrying the puck last season. I bring these two up as comparisons as they are the two main wingers above him in ice time.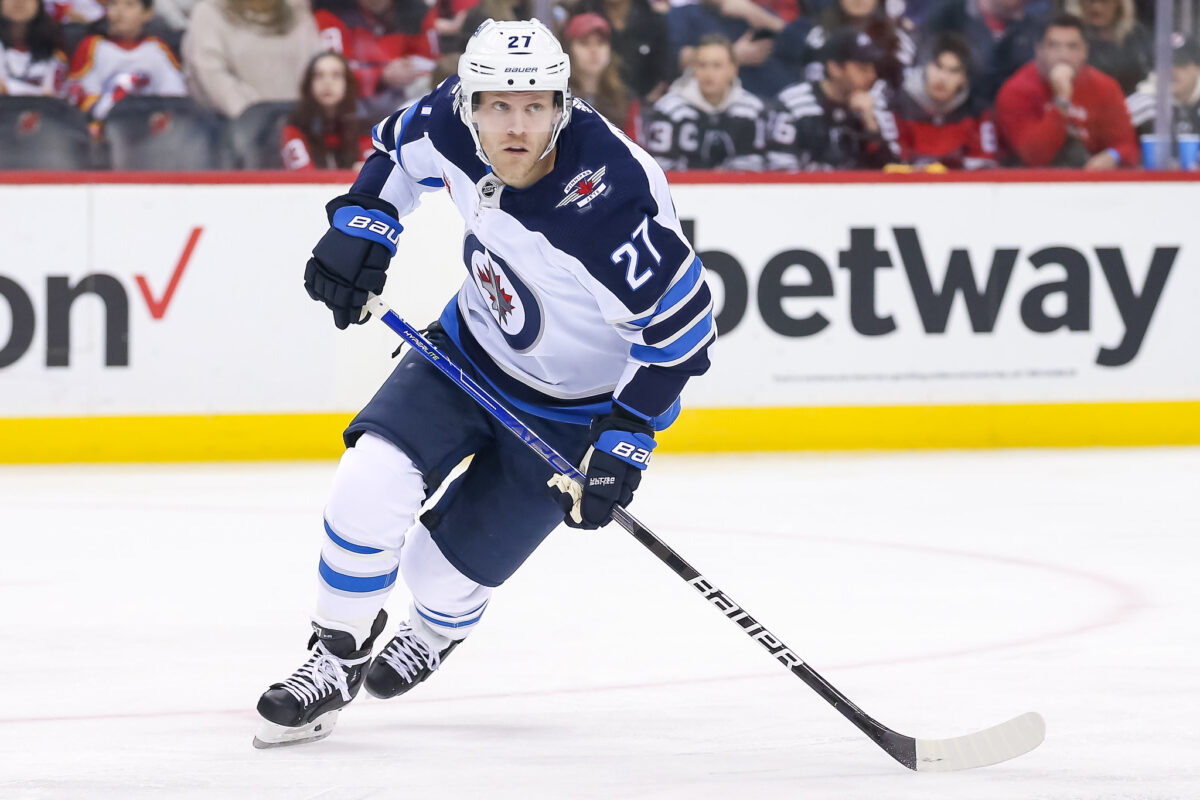 Ehlers Outscores Any Potential Defensive Woes
There is also some concern over his two-way game. However, Ehlers has constantly been a net positive when on the ice during 5-on-5 play. Over the past four seasons, while Ehlers has been on the ice, the Jets have outscored the opposition by 55 goals. The same cannot be said for Connor and Wheeler who sit at minus-6 and minus-11 over the last four years combined. The next best Jets skater over that same timeframe is Paul Stastny (who was only with the team for two seasons) at plus-16 and the next best active Jet is Pierre-Luc Dubois at plus-14.
Yes, you read that correctly, over the last four seasons combined, Ehlers has a plus-61 and plus-66 goal differential compared to Connor and Wheeler when on the ice at 5-on-5. It's abundantly clear that the Jets score more goals with him on the ice and also give up less.
Ehlers Can Kickstart a New Era of Jets Hockey
The Jets head into this offseason at a crossroads as all signs point to the "Blake Wheeler and Mark Scheifele era" coming to a close. Ehlers has the electrifying talent and offensive ability to be the franchise's new cornerstone piece and usher in a new era. The hockey world saw a glimpse of this potential during the 2020-21 season when he scored 46 points in 47 games primarily in a secondary scoring role. Next season is the perfect time for Ehlers to finally shed the "underrated" label and become one of the NHL's newest breakout superstars.
All points per 60 minutes of ice time, on-ice goal differential and penalty differential statistics were taken from MoneyPuck.
Cumulative points per 60 minutes of ice time and turnover statistics were taken from The Five Hohl.
---
---