While the main core of defensemen for the Minnesota Wild have received their grades plus Brock Faber, that leaves John Klingberg who joined the team at the 2023 NHL Trade Deadline to bolster their defense. He spent the prior eight seasons with the Dallas Stars where he consistently put up a lot of points but then signed with the Anaheim Ducks as a free agent last summer.
Klingberg struggled with the Ducks but still managed to put up some points before being traded to Minnesota. He didn't have quite the impact everyone was hoping for but he also wasn't given much time to adjust. Despite the short time spent with the Wild, it was just enough to put together a report card for him and we'll start with the short regular season.
Klingberg's Slow Rise
Klingberg played just 17 games with the Wild before the postseason started and while he didn't put up monumental numbers, he did find a way to contribute points. He scored two goals and added seven assists for nine points and four penalty minutes. One of the reasons he was brought on board was his power play skills, as five of his nine points came while on the man advantage. When Calen Addison was removed from running the top power-play unit, it left an opening that Klingberg tried to fill.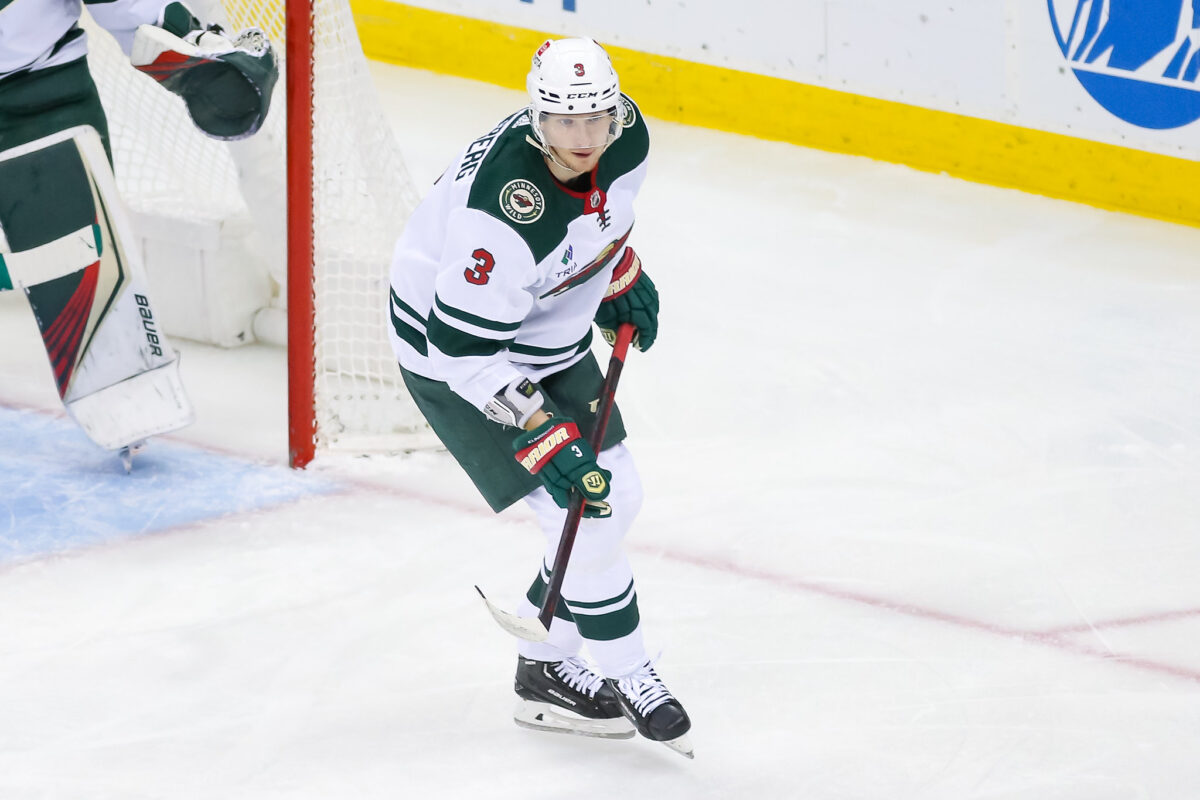 While he did alright on the power play, his defensive skills could use some improvement. He did have 19 blocked shots and six hits but also 13 giveaways and just two takeaways in 17 games. While the blocked shots were a good thing, the giveaways were way too many for how many games he played. To compare, Matt Dumba had the most giveaways of any Wild defenseman at 35 but he did so in 79 games played. 
Hopefully, if the Wild decide to re-sign Klingberg, he'll be able to improve his defensive abilities and stop having so many giveaways. Being surrounded by players like Jared Spurgeon, Jonas Brodin, and even Joel Eriksson Ek, who's the best defensive-minded forward on the Wild, will have an impact on Klingberg's game.
Klingberg's Eventful Postseason
Klingberg missed the first two games of the postseason due to an injury he sustained during practice prior to the start of the playoffs. He made his return in Game 3 and made an impact almost immediately when he assisted on the first goal of the game late in the first period. He went on to assist on another goal later in the game and the Wild skated away with the win and a 2-1 series lead.
---
Latest News & Highlights
---
In Game 4 the Stars took control of the game early but Klingberg did what he could to help his team fight back. He scored the Wild's first goal of the game to pull them within one and later assisted on another to again pull them within one. However, it wasn't enough as the Stars skated away with the one-goal victory and eventually the series.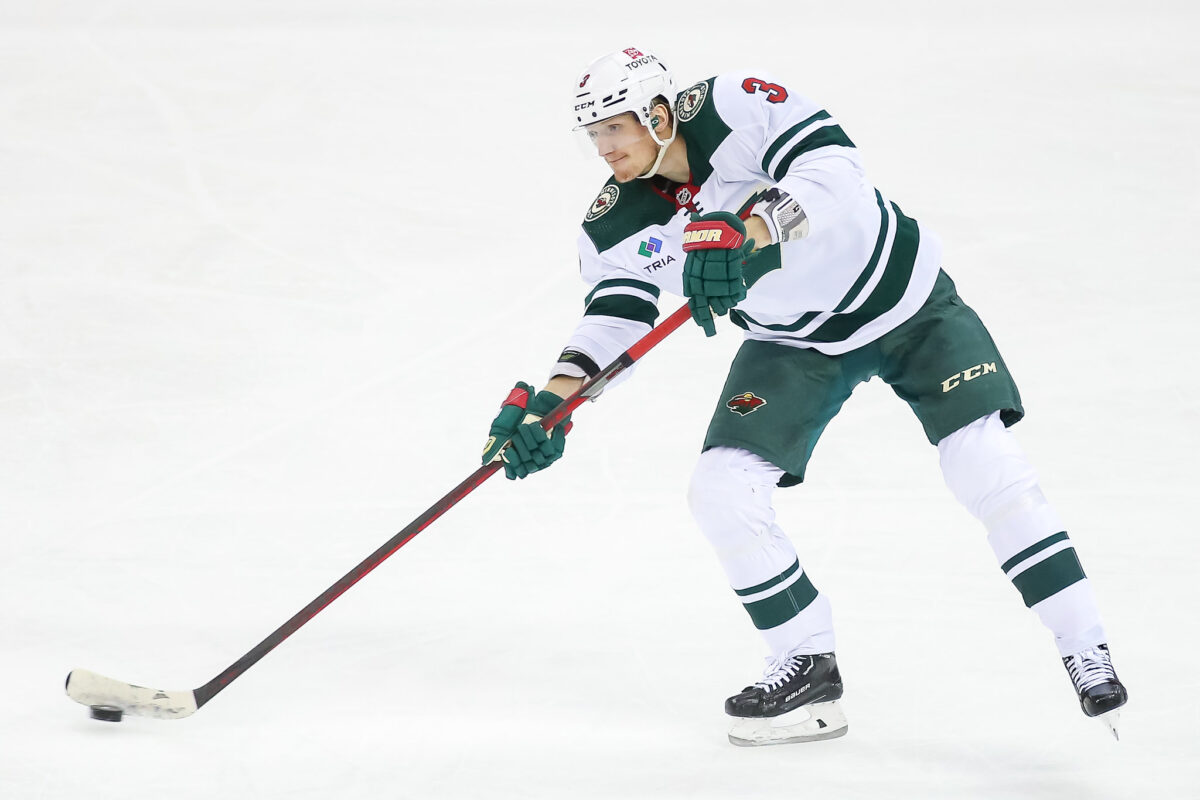 Klingberg played four games in the playoffs and finished with one goal plus three assists for four points. While he did well offensively, his defense struggled again with just two blocked shots, two hits, and one giveaway. But on the bright side, he did have three takeaways. Again, if the Wild choose to keep him on their roster they have to be sure he can be more of an all-around defenseman.
Klingberg's Grade
Clearly, it's hard to determine a season grade when Klingberg was part of the Wild for not even a quarter of the season, but he did leave an impression. Overall his offense was impressive for such a short time and having to adjust to a new team. His defense could've used a little bit more of a boost but the Wild knew what they were getting when they traded for him. So, for a regular season grade, he receives a B, it would've been higher had he not turned the puck over 13 times in just 17 games. As a defenseman, that can't happen and thankfully he cleaned it up a bit for the postseason.
Speaking of the playoffs, Klingberg was able to keep up his offense but his defense dropped off more than it should've. While it's hard to be a great offensive defenseman, he has to cover his defensive duties first, especially in the postseason. As far as a grade for the playoffs he earned a B-, his offense again was strong but his defense had to be better and it wasn't.
Related: Wild: 3 Potential Free-Agent Destinations for John Klingberg
Overall Klingberg earned a B for his short stint with the Wild and if they choose to give him a chance to stick around, it'll be interesting to see what he can do with more games under his belt. With just over a month until free agency, it'll be fun to see where he lands.