The Winnipeg Jets have gone streaking, winning five straight games for the first time since December, 2018.
They defeated the Vancouver Canucks 4-2 on Dec. 29, the Edmonton Oilers 2-1 on New Year's Eve, the Calgary Flames 3-2 on Jan. 3, the Tampa Bay Lightning 4-2 on Jan. 6, and most recently, the Canucks 7-4 on Jan. 8.
---
---
The five-game streak has more than erased the three-game losing skid that preceded it, and they've been an exciting team to watch lately. Here, we'll take a look at the top five moments from the streak.
5: A Friday-Night Influx of Returning Talent
The Jets' injured reserve looked like a novel by the end of 2022, with Mason Appleton, Nikolaj Ehlers, Saku Maenalanen, Cole Perfetti, Nate Schmidt, Logan Stanley, and Blake Wheeler all shelved with various ailments.
Embracing Rick Bowness' "next-man-up" and "no excuses, just solutions" mentalities allowed the team to stay afloat through December, but there's no doubt they were much anticipating getting some key players back.
Related: Jets in Good Position as Injured Players Set to Return
A major influx of talent occurred Friday against the Lightning as Ehlers (out since Oct. 17,) Perfetti (out since Dec. 22,) Schmidt (out since Dec. 15,) and Wheeler (out since Dec. 15) all returned to action.
The four still need time to get back up to speed, with Bowness saying after the game "as the game wore on, all four of them got better. You can't miss that many games and expect them to step right in and pick up where they left off. That's not going to happen. They'll need a couple of games."
Ehlers played 17:22, Perfetti played 11:48, Schmidt played 19:48, and Wheeler played 13:14. None had a point, but even so, the buzz around Canada Life Centre was palpable and it was readily apparent how much their returns bolstered the spirits of teammates who have fought the good fight and picked up the slack.
4: Ehlers' First Goal of the Season
It didn't take Ehlers too long to start putting up points after a nearly three-month layoff caused by a sports hernia and surgery to correct it. On Jan. 8 against the Canucks, his second game back and fourth game of the season, the dynamic Dane had three points, including his first goal of the campaign.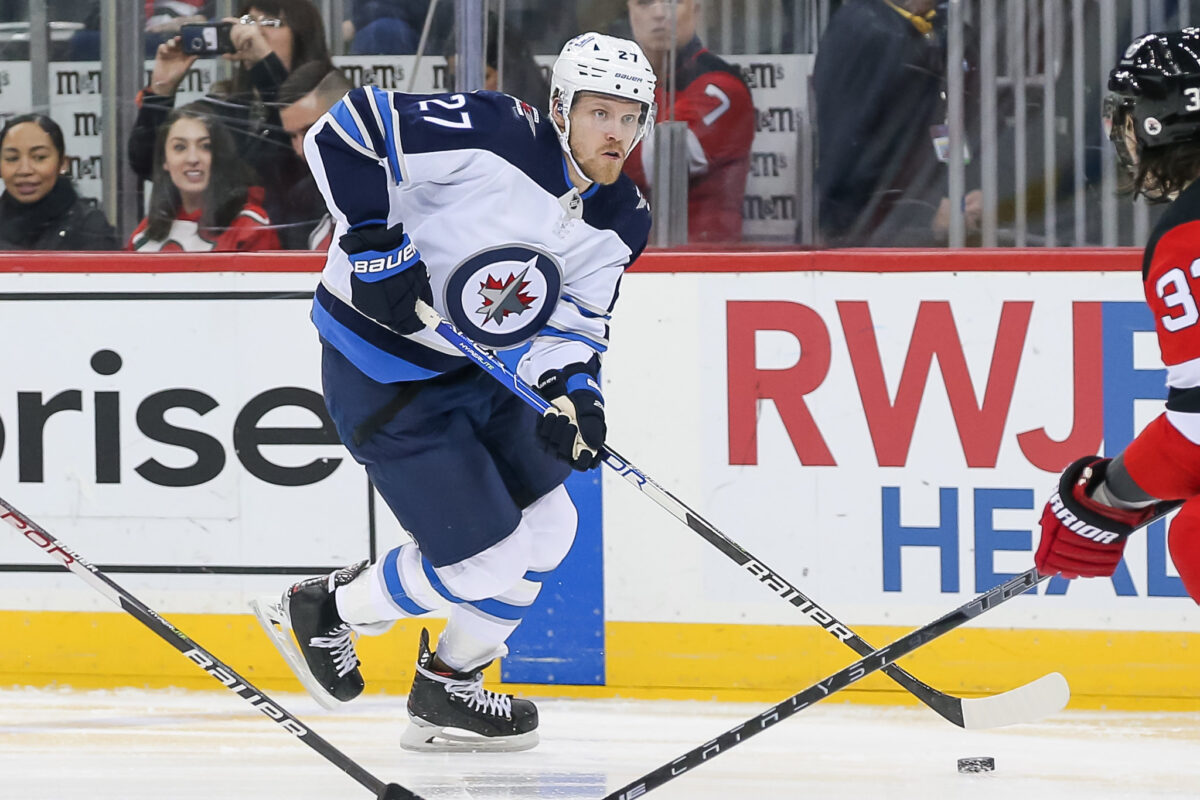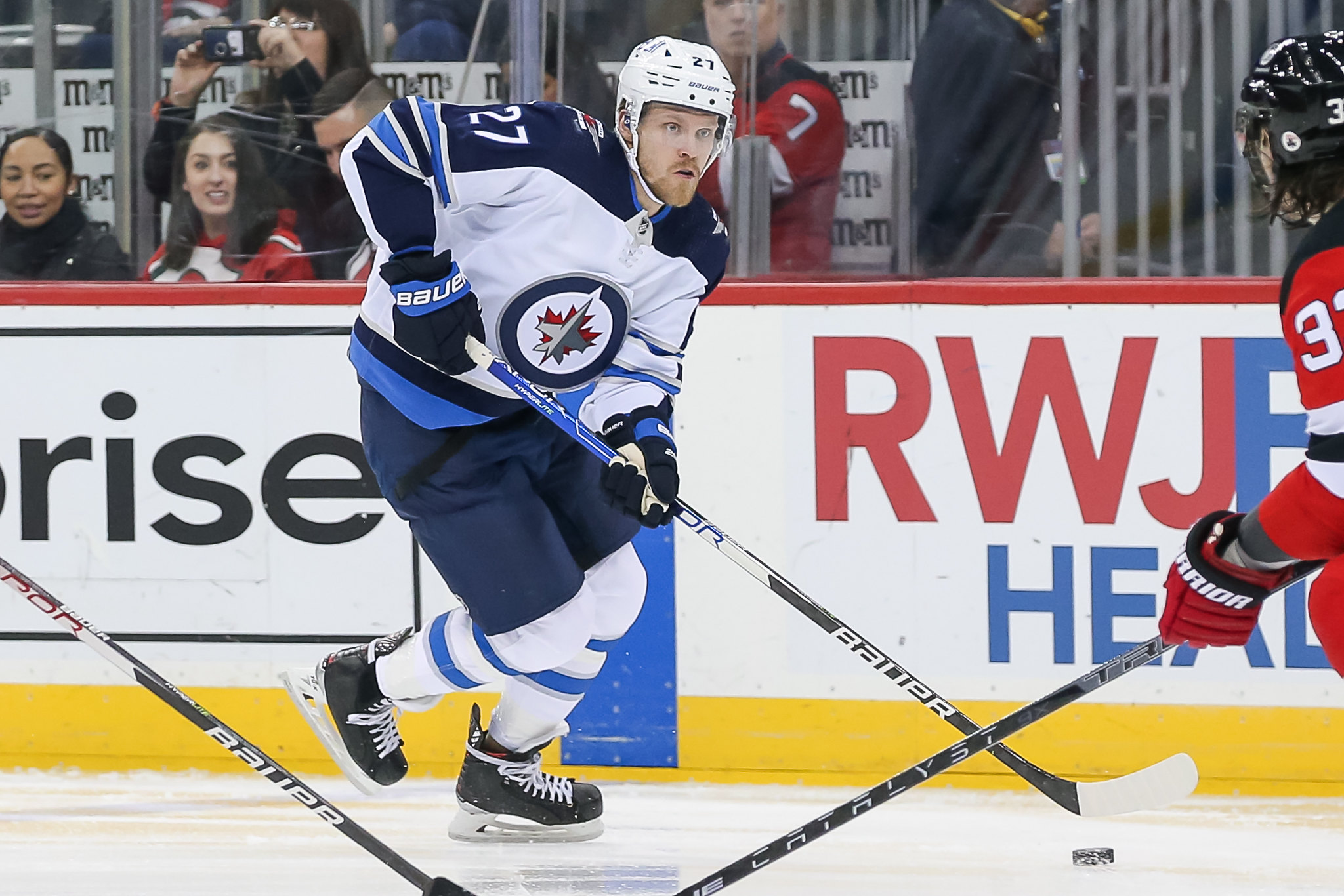 The tally came much later than Ehlers would have liked, but he looked 100 per cent recovered and his usual dangerous self early in the second period as he took a pass from Brenden Dillon, zipped behind the goal, came out front, and deposited a perfectly-placed shot top corner over the blocker of Colin Delia.
---
Latest News & Highlights
---
"Last game (the first against the Lightning) was definitely a tough one. I think everybody could see that. So I did everything I could to make my legs and my body feel better for this game today," Ehlers said, adding he felt comfortable with linemates Pierre-Luc Dubois and Kyle Connor. The trio combined for 10 points, all at even strength.
3: Morgan Barron's Shorthanded Empty-Netter
It's not often an empty net goal gets on a highlight reel or generates much chatter, but Morgan Barron deserves some recognition for this hardworking, gritty tally.
The Jets and Lightning were duking it out Jan. 6 in one of the most entertaining games in recent memory. Connor scored a power play goal midway through the third to give the Jets a 3-2 lead, and they were trying to protect it in the final minutes.
The Lightning pulled Andrei Vasilevskiy in favour of the extra attacker, making it a 6-on-4 as Connor was in the box for tripping. A tying goal from the Lightnings' prolific power play looked likely.
Not so, though, thanks to Barron's incredible individual effort. Adam Lowry, sandwiched between two opponents, managed to chip the puck out of the zone. Barron then flew down the ice, beating everyone to the biscuit in the corner. He fought off Mikhail Sergachev as he went behind the net, then wrapped it in past Brayden Point, who was trying to play goalie.
"That was a hell of a play," Connor said postgame. "Two Tampa players looked the other way and next thing you know, (Barron) has the puck. Good on him to take it to the net and pretty good finish there."
2: Jets' Late Penalty Kill in Edmonton
After snapping the three-game losing streak against the Canucks Dec. 29, the Jets traveled to Edmonton looking to end 2022 on a high note despite being an underdog on paper against Connor McDavid and company. They did just that, grinding out a 2-1 win thanks to strong penalty killing.
The Jets have been a disciplined team this season, sitting near the bottom of the NHL in power plays allowed and penalty minutes. Despite that, they cut ruts to the box at Rogers Place, taking five infractions. The most inopportune penalty came with 2:24 to go as Brenden Dillon was assessed a double minor for high-sticking Kailer Yamamoto.
The Oilers pulled Jack Campbell for the extra attacker, but the combination of stellar goaltending from Connor Hellebuyck, some huge blocked shots — including a fearless one by Dylan Samberg — and great awareness by David Gustafsson to break up an attempted centering pass with less than 10 seconds and then to take out Klim Kostin, sealed the victory.
1: 2 Hat Tricks Against the Canucks
Alright, fine, this is two moments, but the fourth and fifth Jets hat tricks this season at Canada Life Centre — both against the Canucks — were just about equally exciting.
On Dec. 29, it was Mark Scheifele doing the damage as the centre recorded his second hatty of the season. After the Jets played a sluggish first 20 minutes and fell behind 1-0, Scheifele, in the mid-second, tipped home a Josh Morrissey point shot on the power play to tie the game.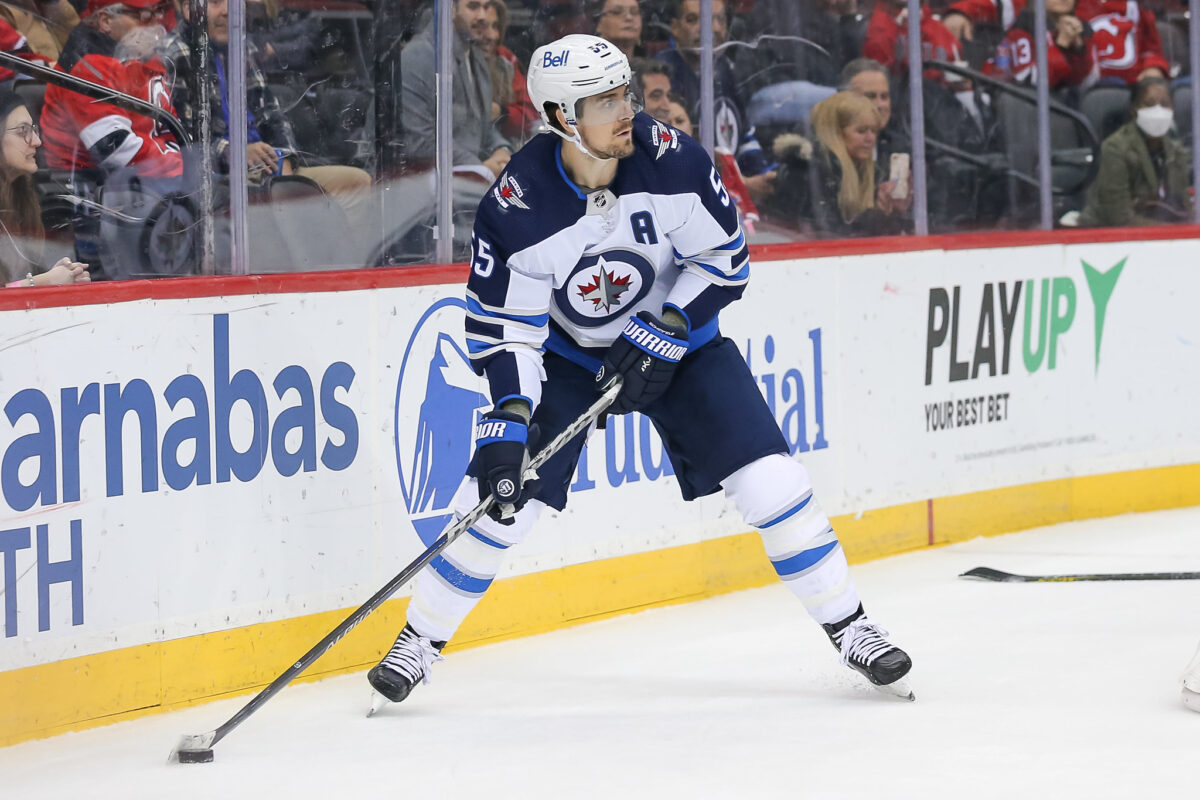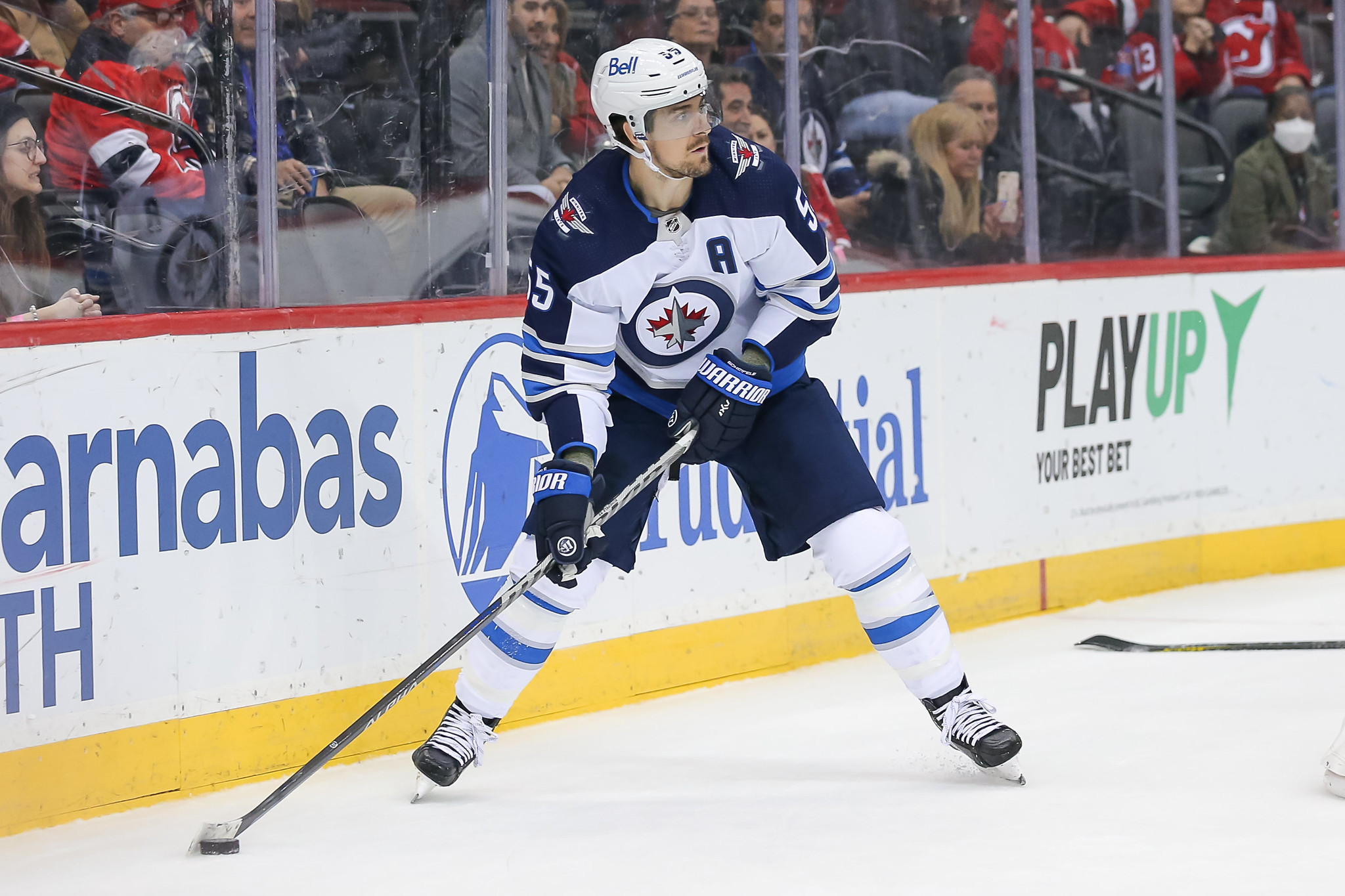 With just two-and-a-half seconds left in the frame, Scheifele zipped home a second power play marker as Lowry set up a terrific screen to block Delia's view. That goal made it 3-1 as Dubois had scored on a penalty shot a few minutes prior to give the Jets the lead.
Scheifele's third goal was an empty netter, as the Canucks had cut the deficit to one with less than 10 minutes remaining and were pressing in the final minute for the equalizer.
On Jan. 8, it was Connor potting three, and his hat trick one-ups Scheifele's because all three came on a goaltender.
The "hat trick watch" was on early, as the sniper scored two in the first 7:59 of the game, the first being a top-shelf roof-job at the end of a pretty three-way passing play and the second being a fast-break five-hole marker. He nearly scored his third on a mad scramble just a few minutes later.
The run-and-gun contest saw the Jets relinquish 2-0 and 4-2 leads. In the third, they'd built up yet another two-goal margin and while leading 6-4 with less than seven minutes to play, Connor ripped home his 20th of the season to extinguish any chance at a Canucks comeback (or, to put it less charitably, a third blown lead.)
Related: 3 Jets Who Excelled in December
The Jets are in a good position thanks not only to the streak but strong play throughout the season, owning a 26-13-1 record and sitting second in the Central Division. They will look to extend their winning streak to six tonight against the Detroit Red Wings in the first game of a three-game Eastern road trip. It would be their first six-game winning streak since March, 2018.
Which moment in the five-game winning streak did you find most exciting? Is there another not on our list you want to highlight? Comment below?