It had been rumored for some time and it happened on Thursday morning. Jordan Eberle was traded to the New York Islanders for forward Ryan Strome.
It was difficult to know for sure what the return would be, but like the Taylor Hall deal a year prior, this Eberle deal seems to center more around the fact that the Edmonton Oilers wanted to move salary, get a useful player at a lower cap hit in return and make room for future transactions.  Adam Larsson worked out well for Edmonton, the Oilers are hoping Strome will make it two-for-two.
Why the Deal Happened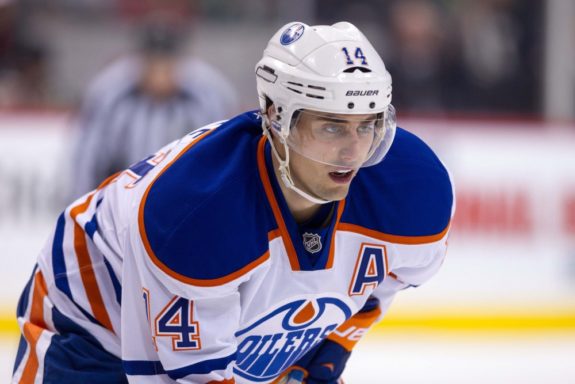 With the Golden Knights clearly in the mood to help teams out with their cap issues, the Islanders offloaded a ton of salary to the expansion franchise as Vegas was announcing their roster. As such, almost everyone predicted that Islanders' general manager Garth Snow would be making a splash on Thursday and going for one or both of Matt Duchene or Eberle.
Eberle was it… so far.
The Edmonton Oilers didn't need to move salary today, but their priority is getting both Connor McDavid and Leon Draisaitl on long-term extensions and that's not going to come cheap. McDavid was already going to cost big bucks, but after sweeping the NHL Awards on Wednesday night, it became evidently clear that to get both McDavid and Draisaitl done, the Oilers were looking at north of $17 million, maybe as high as $20 million per year for the two players. Eberle's $6 million cap hit was never going to make the cut.
A disappointing 2016-17 regular season and an abysmal postseason were enough to solidify his trade out of town. In any other situation, Eberle probably would have been given another year to rebound, but this is not any other year and next year, Edmonton will have some difficult decisions to make.
The Trade Itself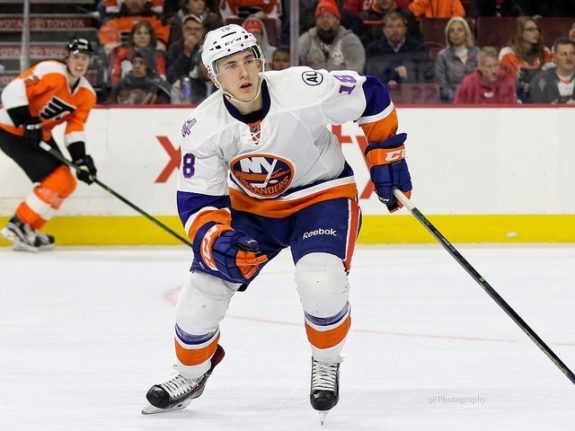 Like the reaction that came with trading Hall, most fans are well aware the return is not on par with the asset leaving. Eberle is a more productive player than Strome, but the optics are bit different.
Unlike Hall, in Edmonton, people had soured a bit on Eberle. His trade wasn't unexpected. Also unlike Hall, Eberle hadn't been consistently productive leading up to the trade. Still, folks who moaned and complained about Eberle are some of the same people moaning and complaining about the trade.
Ryan Strome is a useful forward. At 23 years old, he is younger than Eberle and was the fifth-overall pick in the 2011 NHL Draft. Strome has played a total of 258 NHL games in the NHL, posting 45 goals and adding 81 assists for 126 points. In 15 career playoff games for the Islanders, Strome has three goals and five assists.
What he lacks in pure goal scoring ability, he makes up for in a willingness to go to the tough areas of the ice, hit and play a more rugged style of game. It's these intangibles that most people found lacking in Eberle's game.
The Cap Relief
An important key to this deal is the cap relief. Ryan Strome is a $2.5 million cap hit. That saves the Oilers $3.5 million and potentially gives them room to sign a defenseman. It is believed that defenseman will be Kris Russell and that makes some fans happy and other fans not-so-happy.
Have to think Russell deal may be close, Oilers need some certainty with Sekera out to start season. Can't risk both being absent.

— Ryan Rishaug (@TSNRyanRishaug) June 22, 2017
This summer appears to be all about moving salary around the NHL. The Oilers accomplished that with this trade. Strome is not a dud and Edmonton now has money to make critical moves. It was the right deal to make, it just might not have been the best deal available.
Time will tell, and like Larsson before, perhaps Strome will surprise Oilers fans. Edmontonians may look back on this transaction and praise Peter Chiarelli for another astute move.