Jordin Tootoo hails from Nunavut — a territory in northern Canada — and his trail-blazing hockey career has taken him a lot of places.
Now, it sounds like he'll be Europe bound.
The 35-year-old forward is healthy again, but without any NHL options on the eve of training camps opening, he's looking to take his talents overseas.
"Nothing has come my way (from NHL teams), but I'm weighing out my options to go to Europe and maybe experience that if something comes up," Tootoo said over the weekend. "I think it would be a fun thing for not only me, but for my family to experience.
"Fortunately I've been able to play this game for over 30 years, really, and it's given me a lot of great moments, and maybe going over to Europe will be a great experience for us."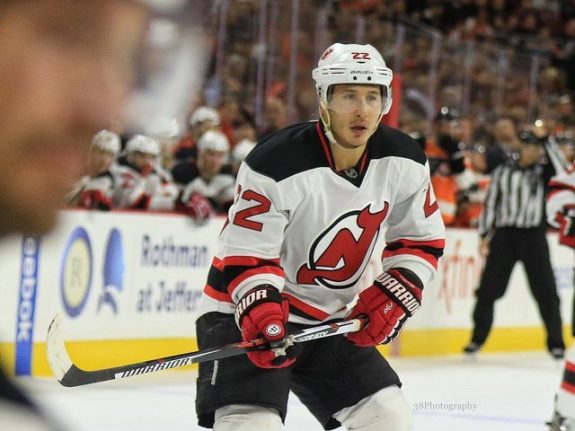 Where in the World?
Asked where he would want to go — from Russia to Switzerland, Sweden to Germany, Finland to the Czech Republic, perhaps even China — Tootoo was keeping an open mind.
"It all depends on what league and who's interested, that's the biggest thing," he said. "I'd love to go over and experience a great city and kind of live the life of a European import and just enjoy it all around."
Tootoo is already well travelled — leaving his home in Rankin Inlet at the age of 13, moving to Alberta to chase the dream. He's been through a lot since then, both on and off the ice, but Tootoo is preparing to embark on another new adventure. Destination unknown.
[miptheme_quote author="Jordin Tootoo" style="text-center"]"I'm not going to sit around and wait. If something comes up in Europe in the next couple weeks, I'll definitely weigh out my options and then hopefully get over there."[/miptheme_quote]
"Right now, I'm just hanging low pretty much," he added from his offseason home in Kelowna, B.C., "just spending time with the family, we've got two little (kids) now, and we're getting settled into our new place here."
No to PTO
Tootoo sat out last season, recovering from injuries and surgeries on his lower back and shoulders. He was on a one-year contract with the Chicago Blackhawks and appeared on the roster for their farm club, the AHL's Rockford IceHogs, but didn't suit up for a single game with either team in 2017-18.
"Last year, I had a few ailing injuries, but everything seems fine now," Tootoo said. "It's been a great summer, the body's feeling good and I'm still training."
Out of sight, out of mind is probably the reason for the lack of NHL interest in Tootoo this fall.
He could have pursued a professional tryout — a PTO — as a chance to audition at training camp, but that wasn't a priority. The uncertainty of it all, and the likelihood of being offered a two-way contract rather than a one-way deal, has Tootoo looking elsewhere.
"I've been playing in the NHL for 15 years and, for me, I'm not going to go out of my way (to get a tryout)," he said, having 765 total NHL games under his belt with Nashville, Detroit, New Jersey and Chicago. "It's a grind, and having to prove myself over and over throughout my career, it's kind of getting old. So a PTO I think, knowing I have two little ones at home and everything is kind of up in the air, I'd rather just be settled and know where exactly I'm going to be the whole year."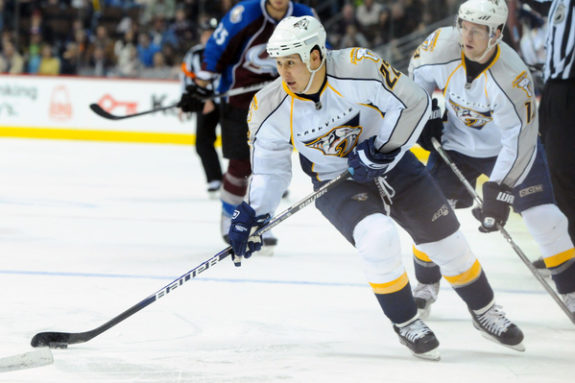 No More Fighting
Part of the appeal for heading overseas is the chance to play a different role — and more of a role in general.
Tootoo was a skilled player in junior — he had consecutive 30-goal, 70-point seasons with the WHL's Brandon Wheat Kings before going pro — but he's best known for his toughness and intimidation at the NHL level, topping out at 11 goals and 30 points. He's had five seasons with more than 100 penalty minutes, amassing 1,075 to date.
That meant a lot of fighting — 101 times in the NHL, plus 26 AHL tilts and 56 WHL bouts for a whopping total of 183 scraps, according to Hockeyfights.com. Being undersized, at 5-foot-9 and around 200 pounds, Tootoo was punching above his weight class more often than not.
[miptheme_quote author="" style="text-center"]"For 15 years, my body has been taking a beating, so it would be a nice change," Tootoo said of playing in Europe where fights aren't nearly as common or expected.[/miptheme_quote]
"I've been talking to a few people, obviously it's a different game over there, but just to play the game again, I know I have a little skill in me to play hockey," he added.
On the bigger international ice, it is more about finesse than physicality. So catching on in Europe might be easier said than done for Tootoo since word travels far in the hockey world and he may be pigeonholed as a pugilist at this point.
He's hoping to get an opportunity to prove that notion wrong — to show he's still got a skilled side.
"Knowing that I can actually play the game, that's why I think it would be a great experience for me to go over there and kind of let my guards down and enjoy the game — not worrying about dropping the gloves every night and playing that physical part," Tootoo said.
Proving Himself
The game is changing and evolving on this side of the pond too, with the enforcer role gradually going the way of the dinosaur.
Tootoo shouldn't be extinct, though. He's never been a true goon. He was always an honest player and a big hitter more so than a big fighter. More of an energizer than an enforcer, but a momentum-changer just the same.
He can also skate and shoot and make some plays for his linemates.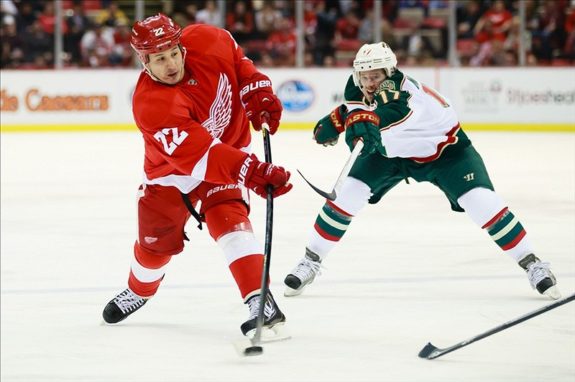 Truth be told, Tootoo feels capable of keeping up and playing a regular shift in today's NHL. He believes he could chip in offensively and find ways to be a contributor on any team.
"Absolutely. I've proven it a few times throughout my career," he said. "When you have limited ice-time, five to eight minutes (per game), it's tough to make plays. Being labelled in the NHL as a fourth-line player, you play a certain amount of minutes, but the more minutes you play, the more opportunities you get."
Not Retiring
Tootoo would love to get that chance again, but it seems the NHL ship has sailed — at least for this season. Perhaps he could circle back coming off a productive campaign in Europe.
He's a realist, but he's not considering retirement right now.
"Knowing that I do have a lot of fire left in me, I think my first option will be going over to Europe," Tootoo said. "In the meantime, just keeping fit and being ready in case something does come up."
Larry Fisher is a senior writer and head scout for The Hockey Writers, having been an at-large contributor for THW since August 2014. Fisher covers both the NHL and the WHL, specializing in prospects and NHL draft content, including his annual mock drafts that date back to 2012. Fisher has also been a beat writer for the WHL's Kelowna Rockets since 2008, formerly working as a sports reporter/editor for The Daily Courier in Kelowna, British Columbia, Canada from 2008-2019. Follow him on Twitter: @LarryFisher_KDC.