The word came yesterday that Ilya Samsonov will not be available for Game 4 of the Toronto Maple Leafs' second-round series against the Florida Panthers, due to an upper-body injury. He's now considered day-to-day, which could be moot if the Maple Leafs don't win tonight's game in Florida.
Given that Samsonov did not participate in Tuesday's practice and is still undergoing tests to determine the extent of his injury, it was reported that rookie goalie Joseph Woll will get the start. Matt Murray, a name we haven't heard in a while, will serve as backup.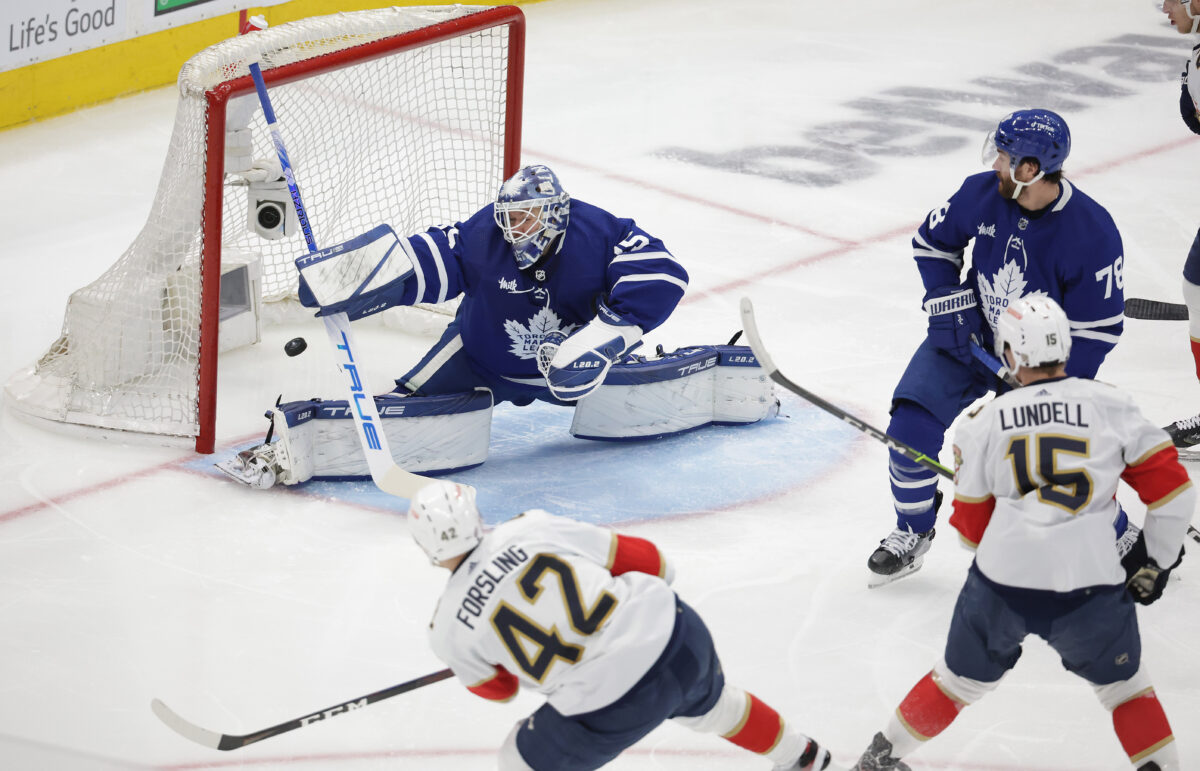 Woll will be the last line of defence for the team's 2022-23 season in this do-or-die game.
The organization and head coach Sheldon Keefe said all the right words. Yes, the team has the utmost confidence in Woll's abilities, and, yes, Keefe is excited that Woll is getting this unique opportunity to start a postseason playoff game as a rookie. 
Related: Steve Yzerman, The Captain
But, basically, there's no other choice.
Woll a Rising Maple Leafs' Star
Having Woll in the Maple Leafs' crease gives me something extra to look forward to. He's a confident, young 24-year-old goalie, and, to my eyes, he's looked good this season. 
The numbers don't argue. Woll has put up an impressive 6-1-0 record with the big club during the 2022-23 regular season with a 2.16 goals-against-average (GAA) and a .932 save percentage.
---
Latest News & Highlights
---
Over the past two seasons, Woll has shown promise, and with his strong play at both the NHL and AHL levels, he's caught the attention of fans and pundits alike. I've started to hope that the team has finally developed an NHL-caliber goalie of its own.
Related: Joseph Woll Could Be Key to Maple Leafs' Future
In fact, I've been looking forward to watching Woll's role unfold. In short, I'm not unhappy he'll see game action tonight. That said, I'm not pleased it's under such dire circumstances.
Woll's Played Well since Hitting NHL Ice
Woll had limited appearances in 2021-22, but he still showed he could hold his own at the highest level. 
Last season, he put up a 3-1-0 record, a save percentage of .911, and a GAA of 2.76. This season, he dominated with the American Hockey League's (AHL) Toronto Marlies. In 21 games, he had a GAA of 2.37 and a save percentage of .927. He began the AHL season with a record of 13-1-0 and eventually ended with a 16-4-1.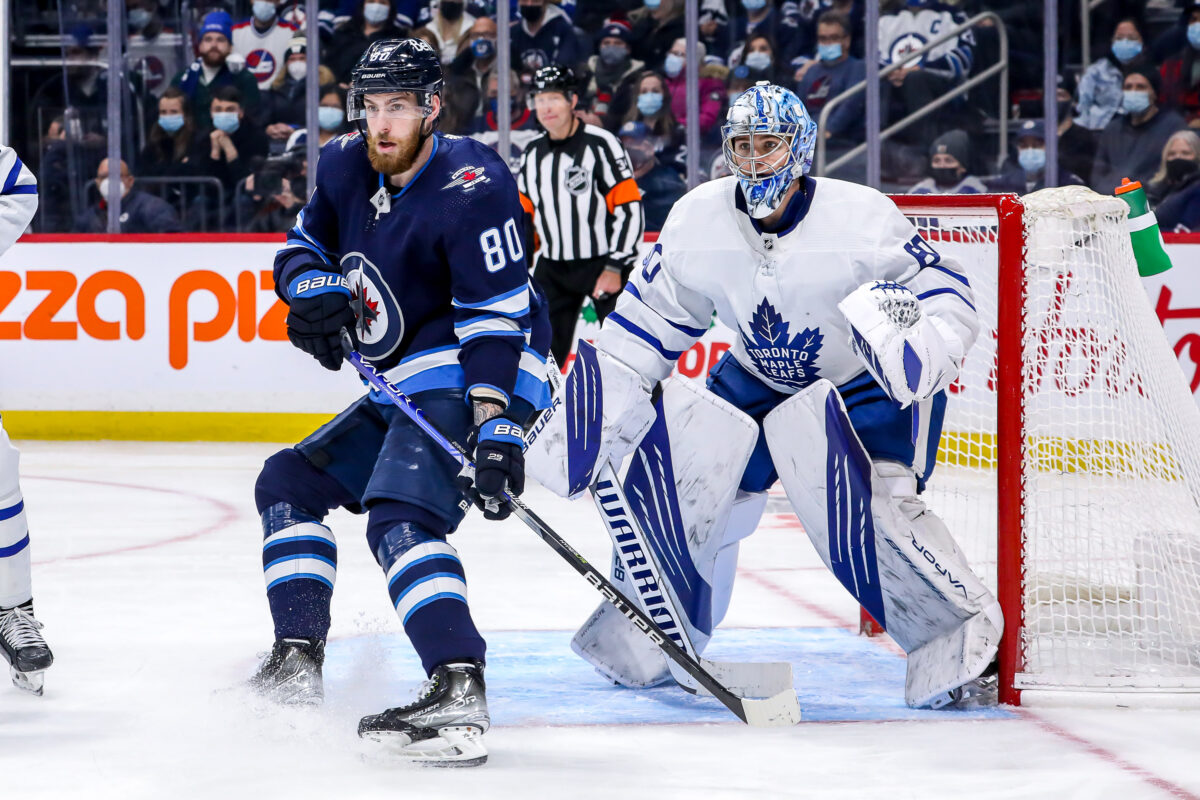 The Maple Leafs knew they'd have to make a decision on where he fits into the organization. It just so happened that the decision was made for them sooner than expected with Samsonov's injury.
Five Reasons Why Woll Could Shine in Tonight's Game 
There are several reasons why Woll's play tonight might give fans a hopeful glimpse into the Maple Leafs' future. 
Reason One: Woll is young and athletic, which could help him win tonight; and should he play well, these traits should make him a valuable long-term asset for the team.
Related: Joseph Woll's Return Carries New Maple Leafs' Goalie Issues
Reason Two: Woll has been a solid performer so far. Of course, there will be no bigger test than tonight to see how he performs under pressure. This is one huge opportunity for him to show his stuff. Win or lose, it should help him continue his development.
Reason Three: Woll is confident. One thing I've seen and often heard is that Woll is a "quiet" goalie, which usually means he's calm (demonstrating confidence) in the crease, and that calm has also instilled confidence in the skaters in front of him. To my eyes, the team hasn't skipped a beat with him in the crease.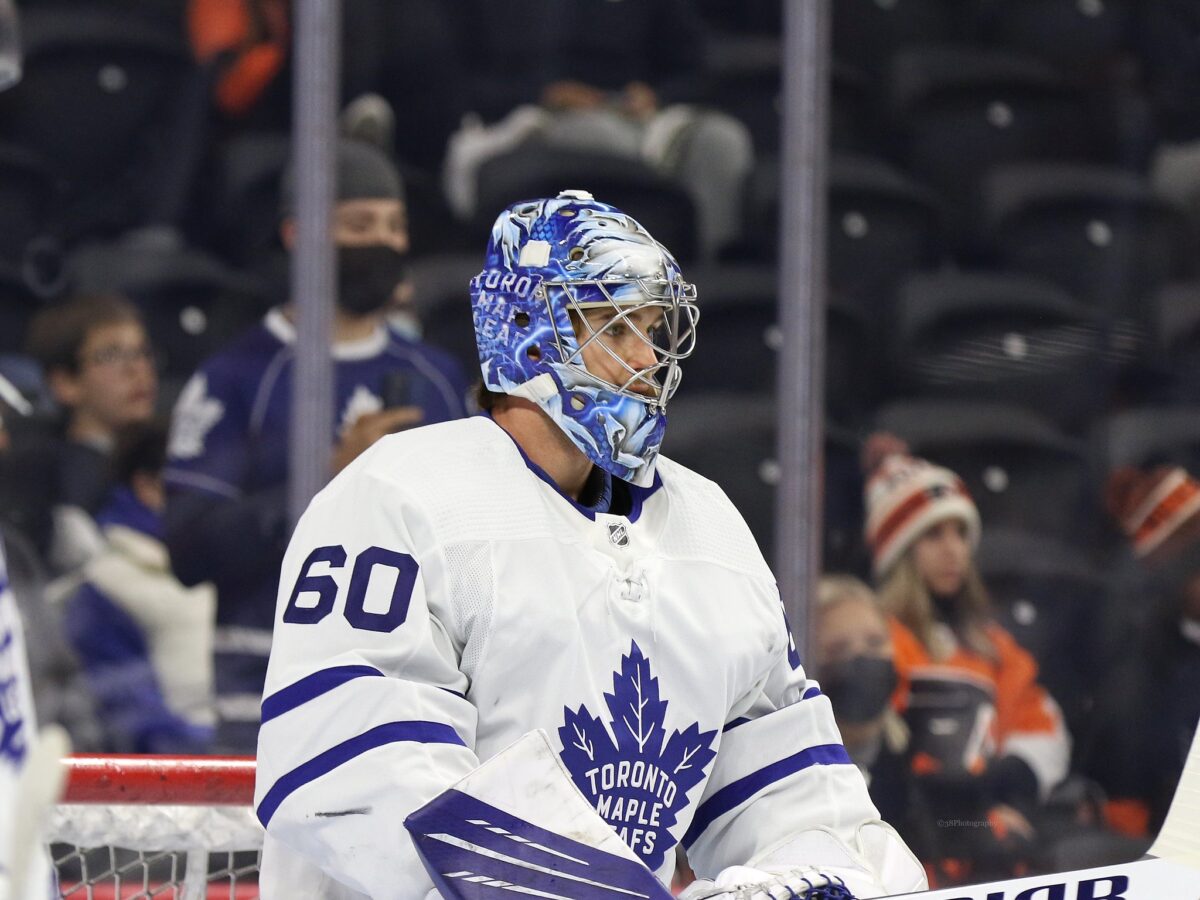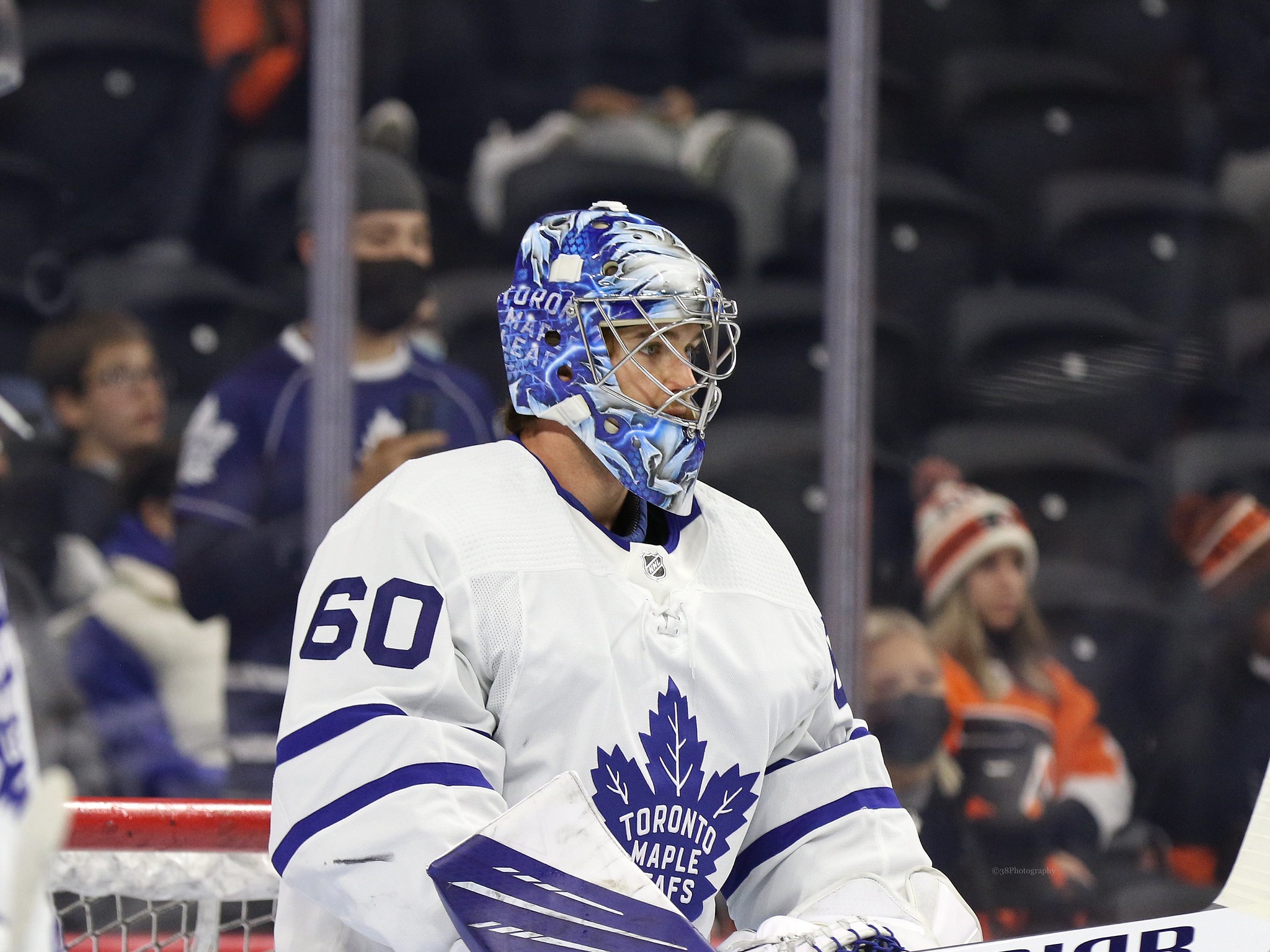 Reason Four: Woll has shown a huge upside and strong potential. He's already shown himself to be a player worth investing in for the future. That the future arrived so suddenly is a surprise but also an opportunity.
Reason Five: Woll is on the spot and, like it or not, Maple Leafs' Nation will see how his potential translates into a must-win performance. Who knows, he could step up and prove himself.
Maple Leafs Bottom Line
As I was thinking of the Maple Leafs' situation, an old Canadian television show came to mind. Between 1976 and 1984, the Canadian sketch comedy television show SCTV (Second City Television) featured a segment called the "Farm Report," featuring a fictional farm broadcaster Big Jim McBob (played by Joe Flaherty) and his co-host Billy Sol Hurok (played by John Candy).
Related: Penguins' Most Creative Player Nicknames Through the Years
One of the signature lines during each report was, "Blow it up real good." It was usually intended as an exaggeration, suggesting that any (and all) problems on the farm should be subject to extreme and explosive solutions.
The Maple Leafs and their young goalie are squarely on the spot tonight. Toronto fans are in for an education about their team under the most intense pressure. Should Woll play well and carry the team to a victory or two, or even four, that bodes well for the organization.
However, should Woll falter and the team go down again in shambles, the question asked by Big Jim to Billy Sol comes into play. Is it time to "Blow it up real good?"