Perhaps the biggest bright spot coming out of training camp for the Pittsburgh Penguins was the emergence of Finnish-born defenseman Juuso Riikola. Riikola, who signed a one-year contract with the Penguins back in May, posted two goals and two assists in six preseason games, along with a plus-4 rating.
On Oct. 1, it was confirmed that Riikola had made the Penguins, for now. If he continues to impress, he should be a mainstay on the NHL roster; however, it'll be up to head coach Mike Sullivan to decide what to do with him when Brian Dumoulin returns from injury.
Riikola could also be a sleeper for the Calder Trophy, awarded to NHL's most outstanding rookie. The award has only been won by a defenseman once in the last eight years – Aaron Eklbad of the Florida Panthers – but Riikola's creativity and potential partnership with Kris Letang, mixed with the already explosive firepower of the Penguins' top two lines, could help him lift the trophy at season's end.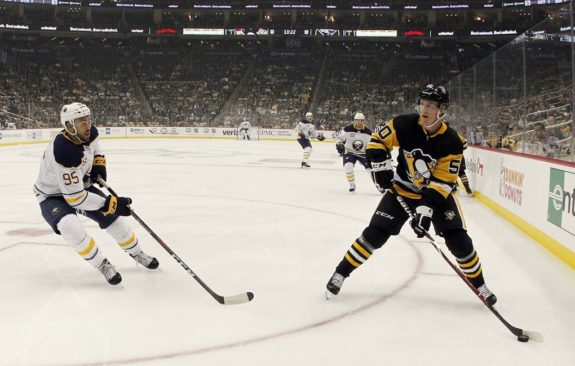 Sullivan tends to mix his rosters throughout the year, and it will be worth keeping an eye on whether he decides to dress six or seven defensemen when he has a healthy arsenal of talent. When the Penguins won the Stanley Cup in 2016-17, they did it with arguably the worst defensive core (that didn't include Letang) in recent memory. Riikola should spark a defensive unit that has been lacking youth and speed for years.
Calder Trophy Favorites
Who will Riikola need to outplay in order to get his hands on the Calder Trophy?
Rasmus Dahlin – Buffalo Sabres
The Buffalo Sabres' first-0verall pick in 2018 from Trollhattan, Sweden is the man to beat. He should lead the blue line on an improved Sabres team and will likely see plenty of power play time, but his supporting cast could lead to a lackluster year. Not to mention, expectations for him are sky-high.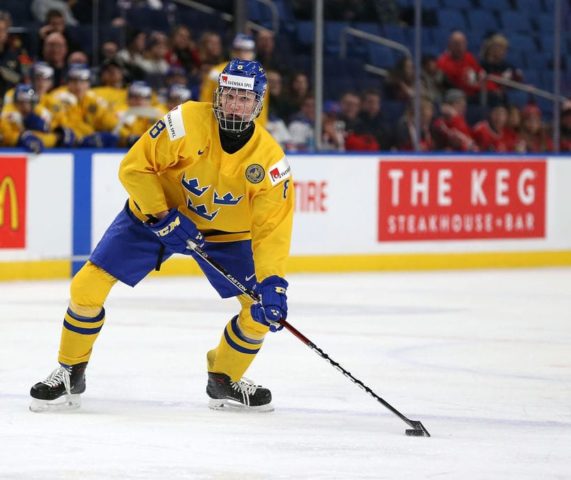 Dahlin will be an elite defenseman in a few years, but it may take some time for him to adapt his overly-aggressive defensive style that was a key component of being selected first overall. He dances on the blue line like a frat boy at a nightclub, and with how active sticks have become in the NHL, Dahlin could be a defensive liability during his rookie season which would hurt his chances for the Calder.
Brady Tkachuk – Ottawa Senators
Behind Dahlin is the fourth-overall pick of the Ottawa Senators, Brady Tkachuk – son of NHL legend Keith Tkachuk and brother of  Calgary Flames forward Matthew Tkachuk. After 31 points in 40 games last season with Boston University, Tkachuk surprised the masses by opting to sign with the Senators instead of returning to BU or playing major junior hockey.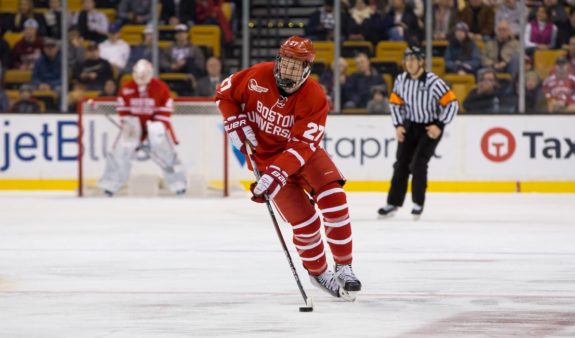 Tkachuk will start the season on a line with veteran forward Zach Smith and Mark Stone, who had 62 points last season with the Senators, which could mean the St. Louis, MO native will have a solid rookie campaign.
Jusso Riikola Expectations
It may be difficult to determine what the expectations are for Riikola, who entered training camp hoping for a roster spot, but it's possible that he will need to be a 40-point producer in order to impress the Penguins fan base. He brings a needed combination of speed, skill, and vision – shown at the :19 mark of this video – that will have him in the Calder conversation when the year comes to an end.
He has the potential to develop into everything the Penguins were hoping Olli Maatta would become, but over the last few years, Maatta has been consistently a step slow on the incoming rush.
Riikola is a shining light for a backend that has been shredded by explosive offenses for years, and with the help of veteran defensemen Letang, Dumoulin, and Jack Johnson at his disposal, hopefully, he will continue to develop and become the first Penguins player to win the Calder Trophy since Evgeni Malkin hoisted the award in 2007.
I am a proud Ohio University graduate, where I got both my bachelor's and master's degree in journalism; I also played on the club hockey team for four years. I have been blogging about the NHL for about the last ten years and am an avid Pittsburgh Penguins fan. I currently live in Columbus, OH with my wife and 2-year-old son, Graham. As a hobby, I compete in strongman competitions and still get on the ice once or twice a week. Hockey is the greatest sport on earth!