Most hockey fans probably don't think of the Los Angeles Kings as offensive juggernauts. That goes back to their days of winning two Stanley Cups despite not being a high-scoring team. In this era, they don't feature any of the league's superstar forwards who are lighting up the scoreboard every night. They still have been solid defensively this season, with a lot of their goal-prevention issues being in net. However, they have been consistently one of the better offenses in the NHL this season, and lately, they've taken it to a new level.
Kings' Recent Scoring Explosion
The way the Kings have been scoring of late has been catching the attention of fans around the league. They scored five goals in their first four games after the All-Star Break, potting 23 in total. It's a fairly small sample size, but things really seem to be clicking for a lot of the forwards. They now can go three lines deep with players that are all able to score, and the fourth line isn't a total zero. It's the depth that's carrying them rather than one or two stars.
Related: Kings Trade for Fiala Paying Off
---
Latest News & Highlights
---
The Kings are still going with Quinton Byfield on the wing on the first line. He hasn't exactly lit things up in this spot, but he's doing an adequate job and not hampering the line. Nothing has hampered Adrian Kempe of late, as he has been on a complete tear. He has scored nine goals in his last eight games, including a four-goal performance against the Pittsburgh Penguins on Feb. 11. Anze Kopitar has been quietly racking up the points as well, with 21 in 18 games since the calendar flipped to 2023.
The third line has received a boost with Kevin Fiala playing down there regularly. He proved with the Minnesota Wild that he can drive his own line, and doesn't need to play with the best players on the team to produce. This allowed Kirill Kaprizov and Mats Zuccarello to do their thing on the first line and gave the Wild good scoring depth. The same thing is happening with Fiala on the Kings. He's been playing a lot with Blake Lizotte and Alex Iafallo. While these two haven't been the most productive, the line has been good at generating high-danger chances at five-on-five since Jan. 1. Fiala and Iafallo rank first and second on the team respectively by that metric, so this line is definitely generating opportunities.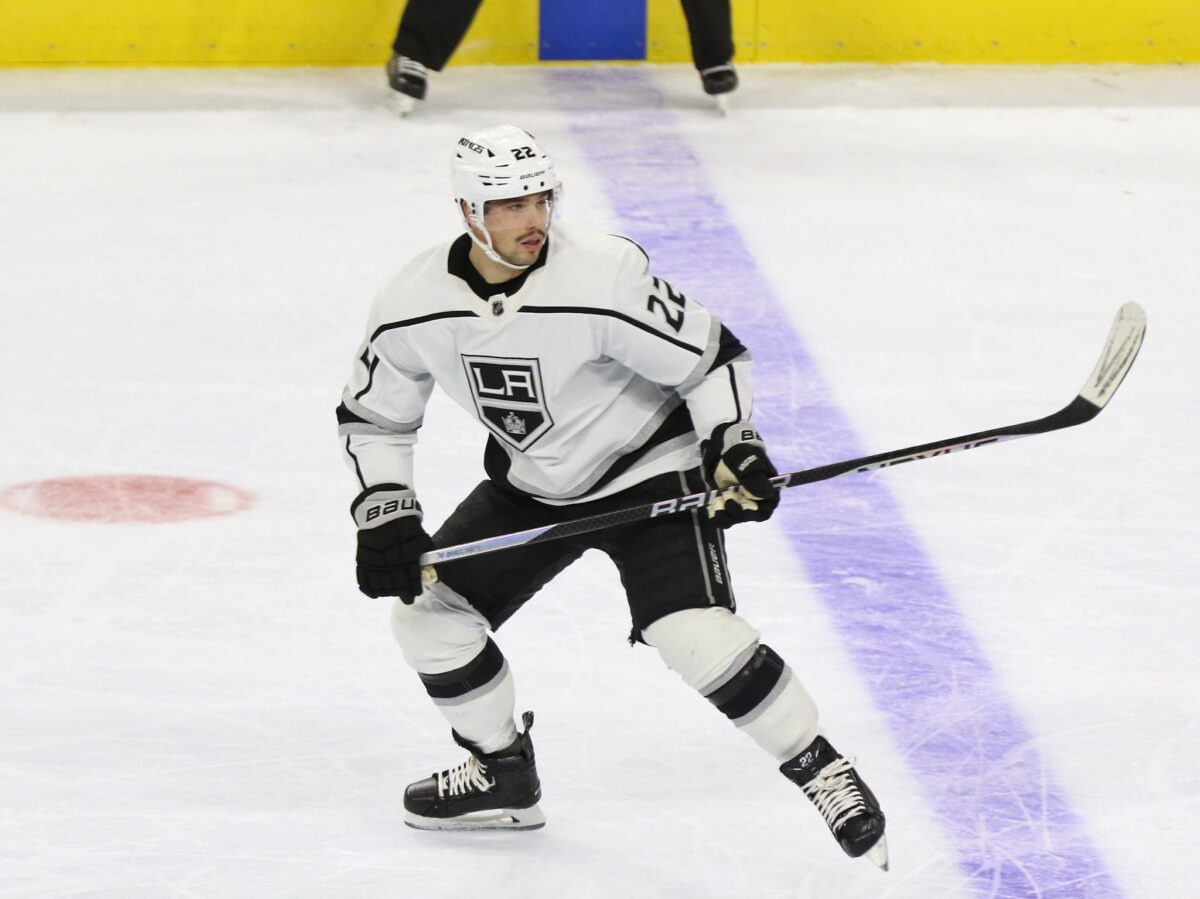 The second line hasn't been scoring much at five-on-five, but the return of Trevor Moore should help that. Phillip Danault and Viktor Arvidsson have still been able to chip in on the power play, while still being a solid line defensively at even strength. Moore isn't the only one returning to the lineup, as Gabriel Vilardi and Arthur Kaliyev have also joined the fourth line. They both score more than the average fourth-line winger, giving the Kings a scoring threat no matter what line is on the ice.
Kings' Power Play Excelling
In the era of Darryl Sutter, the Kings were known for bludgeoning teams at five-on-five. That hasn't totally been the case this season, as they are just 18th in expected goals for per 60 minutes. Between the 2011-12 and 2013-14 seasons, they were fifth in this metric. They also haven't been efficient with the chances they've generated, as their 2.52 goals per 60 minutes is 18th in the league. The image below shows that they don't get particularly dangerous chances at five-on-five.
So how have the Kings been scoring goals? Surprisingly, it's coming from the power play. Last season, it was successful at just a 16.1 percent rate and was the sixth-worst power play unit and the worst among playoff teams. The acquisition of Fiala was supposed to help this problem. The results have been better than most could have expected.
The Kings' scoring has been driven by an excellent power play. They have scored on 25.6 percent of them, which ranks as the third best in the league, behind only teams with elite talent in the Edmonton Oilers and Tampa Bay Lightning. They don't have nearly the same level of game-breakers that these teams do, nor have they been playing together as long. Fiala has made a difference though, as he leads the team with 21 power play points. Kempe leads with nine power play goals, but they've also gotten contributions from Kaliyev and Arvidsson, who have eight and six respectively.
The Kings' power play has looked even better of late. Since Jan. 1, they have scored 12.96 goals per 60 minutes. Only the Oilers and their historic power play has scored at a higher rate, averaging 13.1 goals per 60. No other team in the league has averaged double-digit goals per 60 in the same time period, and no other team even came close to this number last season.
Kings Will Need to Keep Up Scoring Outbursts
Often it's said that teams with shaky defense or goaltending need to outscore their problems. That isn't often said about the Kings, as they've usually been able to keep pucks out of their net effectively in the last 10 years. With the goaltending situation still not stable, they could easily become one of those teams. They also are now a team opponents fear putting on the power play, which is something that most Kings fans have a hard time wrapping their heads around.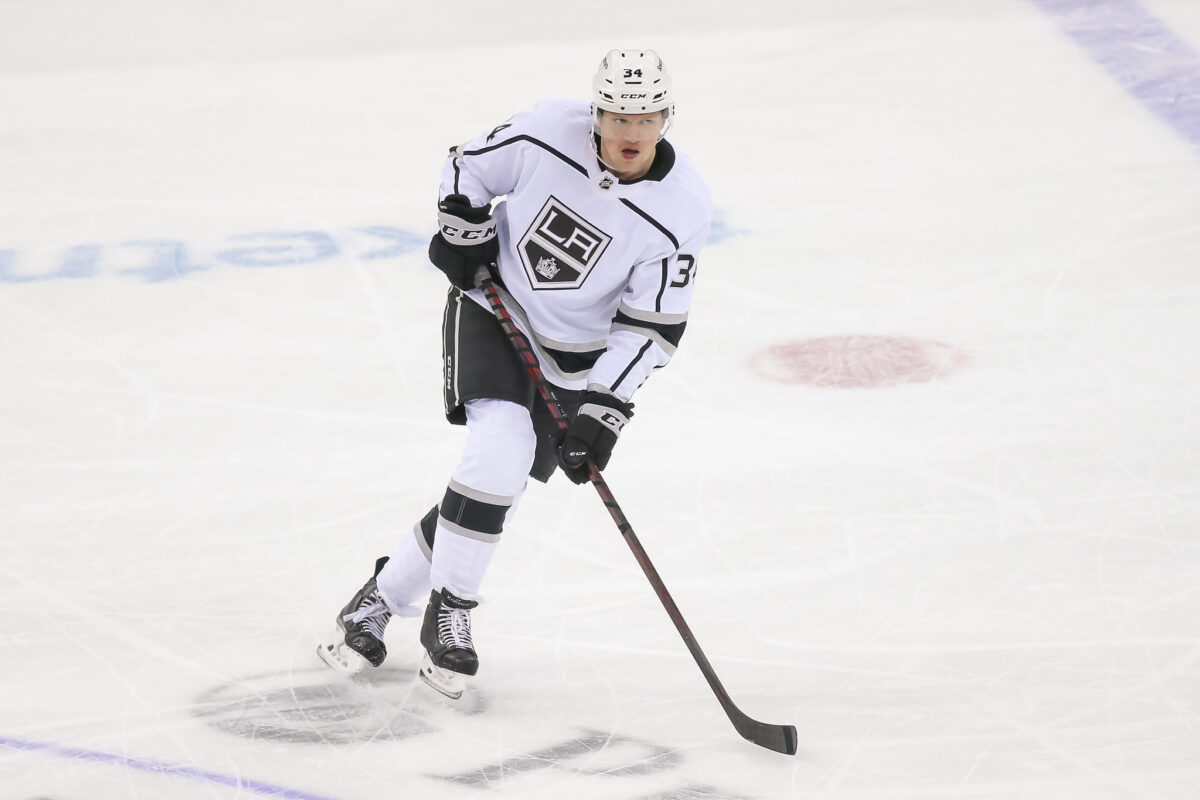 If the Kings and Oilers match up in the playoffs again thisA season, it will be an interesting series for special teams. Fewer penalties tend to get called in the playoffs, which would hurt both teams as they rely on the power play. There obviously will still be some penalties called, and with both teams also sporting a penalty kill that ranks in the bottom 10 in the league, it would be an interesting series with the potential for a lot of special teams fireworks.
If the Kings make the playoffs, whichever team they end up playing against will struggle to deal with their forward depth and power play. This is why they should focus on addressing goaltending and a left-side defenseman at the trade deadline because things are clicking with the offense right now.