Marcel Dionne is undoubtedly one of the two best players in LA Kings' history alongside Wayne Gretzky. Nicknamed "Little Beaver," the Drummondville, Quebec native is silently the all-time leader among French Canadians in career points – not Guy Lafleur, Rocket Richard or "Super" Mario Lemieux. With the Kings, he is the franchise's leader in both points and assists.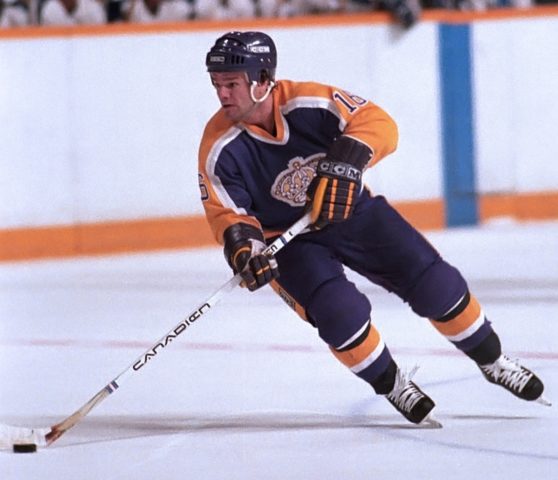 Since it's Christmas, also known as the season of giving, here's a look at Dionne's seasons with the Kings by assist totals, as no King past or present is greater at gifting his teammates apples than Dionne.
Early Years in the City of Angels (1975-79)
Before arriving in LA, Dionne was a star player for the Detroit Red Wings. Upon being drafted, he instantly became the Red Wings best player and a point-per-game producer. He skated for the Wings for four seasons, posting 366 points in 309 games. He played for Detroit during their dark ages, which are known as "The Dead Wing" Era. Detroit never made the playoffs with Dionne on the team and failed to even win 50% of their games in a single season with him. When Detroit traded him to the Kings in 1975, Dionne had pressure to prove he could lead a successful team.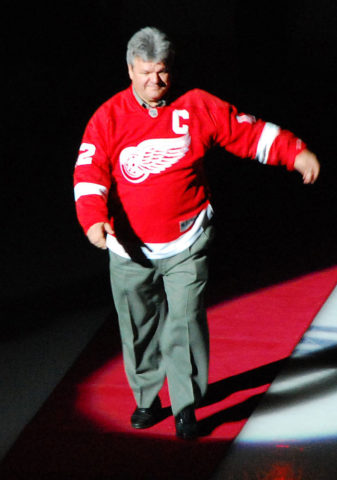 Dionne instantly proved he could lead a team to the playoffs with LA. From the 1975-76 season to 1978-79, he guided LA to the playoffs without much help. He led the team in points every year, and usually by a large margin. Besides 1977-78, where he had a six-point lead over Butch Goring (in 10 fewer games played), Dionne led the team by totals of 21, 37 and 39 points twice. Aside from help from Goring and Dave Taylor (whose 91-point breakout season came in 1978-79) Dionne nearly single-handedly willed LA to the playoffs in his first four seasons on the team.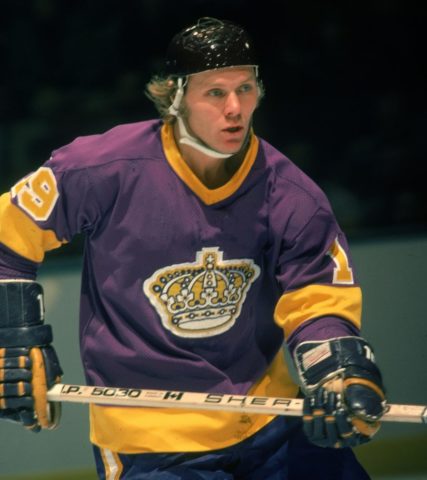 Dionne's biggest accomplishments throughout his first four seasons in LA were winning the Lady Byng Trophy in 1976-77, and in 1978-79 his 130 points led the league, securing him his first Lester B. Pearson Award (presently known as the Ted Lindsay Award). His excellence was largely due to his ability to gift players the puck.
Related: Kings Who Won the Stanley Cup After Leaving LA
Throughout his first four seasons in LA, over half of his points were assists. In 310 games played in that time frame, he posted 237 assists, a rate of 0.76 assists per game. This number is absolutely bonkers, considering Dionne also scored at an incredible pace, as his goals per game pace (GPG) was 0.60.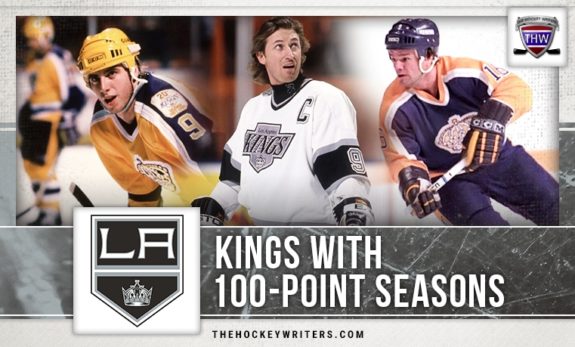 His pacing ability proved vital in winning the Lester B. Pearson Award, as he finished fourth in the league in assists (71) and second in goals (59). Without his ability to gift teammates goals at an elite level, the NHLPA wouldn't have named him the league's most outstanding player. Let's say he hypothetically had finished 10th in assists and second in goals – that definitely wouldn't have won him the award.
The Triple Crown Line's Reign of Dominance (1979-84)
During the Triple Crown Line's reign of dominance, or a reign of terror from other teams' perspectives, Dionne was at his peak passing ability. The line was comprised of Charlie Simmer, an elite sniper with a lethal shot; Taylor, a phenomenal playmaker and two-way forward; and Dionne, who was a superstar in all three areas.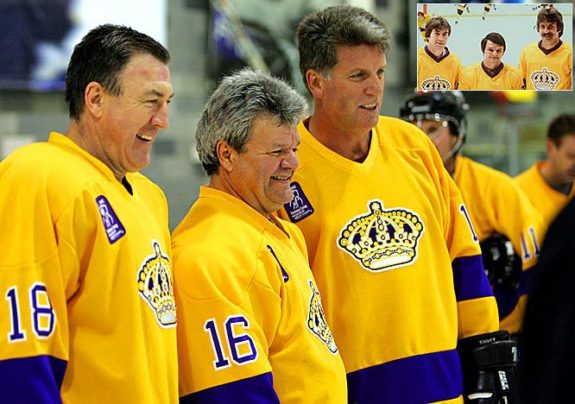 In the first season of the trio's inception (1979-80), Dionne posted 84 assists in 80 games played. The only player with more assists was a rookie by the name of Wayne Gretzky, who had 86. Dionne and Gretzky tied with 137 points for the league lead, but Dionne won the scoring title (Art Ross Trophy) as he had two more goals than Gretzky. Dionne also took home his second consecutive Lester B. Pearson award. Dionne's passing helped Simmer to have a breakout season, when he scored a league-leading 56 goals.
Related: Revisiting Wayne Gretzky's Time With the LA Kings
1980-81 was another spectacular display of passing ability by Dionne. He had just under an assist per game with 77 apples in 80 games played. His 77 assists ranked third in the league. His assists, along with Taylor's 47, allowed the line to flourish, as Dionne scored 58 goals (second in the league), Simmer potted 56 goals (third) and Taylor put the puck into the twine 47 times (eleventh).
Related: Los Angeles Kings' Dave Taylor's 1980-81 Season: One of the Greatest Ever
1981-82 witnessed Dionne's assist totals drastically decline. Charlie Simmer was limited to 15 goals and 50 games played due to injuries. This meant that Dionne primarily had to be relied on to score, while Taylor had to be the passer. Dionne and Taylor both tied for ninth in the NHL with 67 assists. Dionne hit 50 goals on the season, good for eighth in the league, but his numbers suffered because of Simmer's injury. Right-winger Jim Fox filled in for Simmer, but he had less chemistry with the line and he couldn't touch Simmer's goal-scoring ability.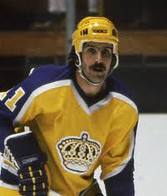 1982-83 was much the same story. This time around it was Taylor who was decimated by injuries, only playing in 46 games. Fox once again filled in on the line, but he couldn't replicate Taylor's passing. This led to Dionne "only" having 56 goals and 51 assists, which were the worst numbers he posted in a healthy season on the line. 1983-84 was Dionne's turn to get injured, as he only skated in 66 games. He posted 92 points and 53 assists, both of which ranked second on the team, as he tied Simmer in points and had two fewer assists and three fewer points than Bernie Nicholls.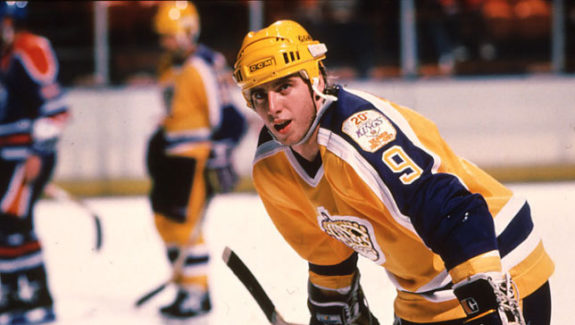 1984-85 was the end of the Triple Crown Line as Simmer was traded to Boston for a first-round pick after having a lacklustre first five games where he only scored once. The emergence of Bernie Nicholls the previous season allowed the Kings to feel comfortable dealing away Simmer.
Post Triple Triple Crown Line
As a 33-year-old during the 1984-85 season, Dionne posted a remarkable 80 assists (third in the league) and 126 points (fourth in the league). He was the only player older than 30 to finish in the top 30 for points (34-year-old Gilbert Perreault was 31st) and in the top 20 for assists (Perreault finished 25th). This showcases how great Dionne was offensively and also demonstrates how he maintained his elite passing ability despite being past his prime.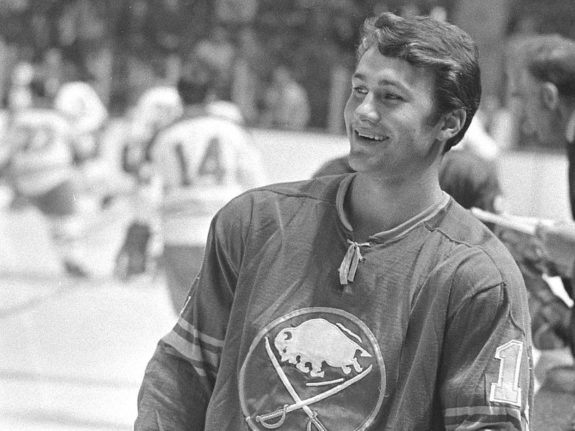 1985-86 and 1986-87 were Dionne's final two seasons in LA and his goal-scoring prowess dramatically declined. In 147 games played with LA throughout those seasons, he only scored 60 goals for a 0.40 GPG ratio. This was way down from 1984-85, when he scored 0.58 GPG. and dramatically down from his 50-goal seasons. Despite his goal-scoring deteriorating, his ability to present his teammates with great passing stayed. He had 108 assists or a 0.73 APG in that timeframe, which was good for over 50 apples in each of his final two seasons in LA. His tenure in the City of Angels concluded when he was dealt to the New York Rangers on March 10, 1987.
Santa of the LA Kings
Santa is known for giving out gifts to children across the world on Christmas Eve. Although Dionne never did this (unless he's Santa in disguise) he is the Kings' equivalent to Santa, as no LA King has ever gifted his teammates premier passes the way Marcel Dionne could.
---
---