The Los Angeles Kings got a split on the road for the first two games, and headed home for Game 3. This was the story last season as well when they faced the Edmonton Oilers, but they were coming off a 6-0 loss in Game 2 last year. This year, they just needed a few tweaks in their game to get back on track for Game 3. They were able to pick up their second overtime win of the series and take a 2-1 lead. Here are some things we learned from this game.
Kings Playing Solid 5-on-5 Game
A key to this series was for the Kings to limit the Oilers at 5-on-5. We know that the Oilers have the best power play in NHL history, and slowing that down is virtually impossible. They were mere mortals at 5-on-5, as they were only sixth in goals per 60 minutes. This part of their game has certainly been effective, and why they've been able to compete in a series that many people didn't give them a chance to win.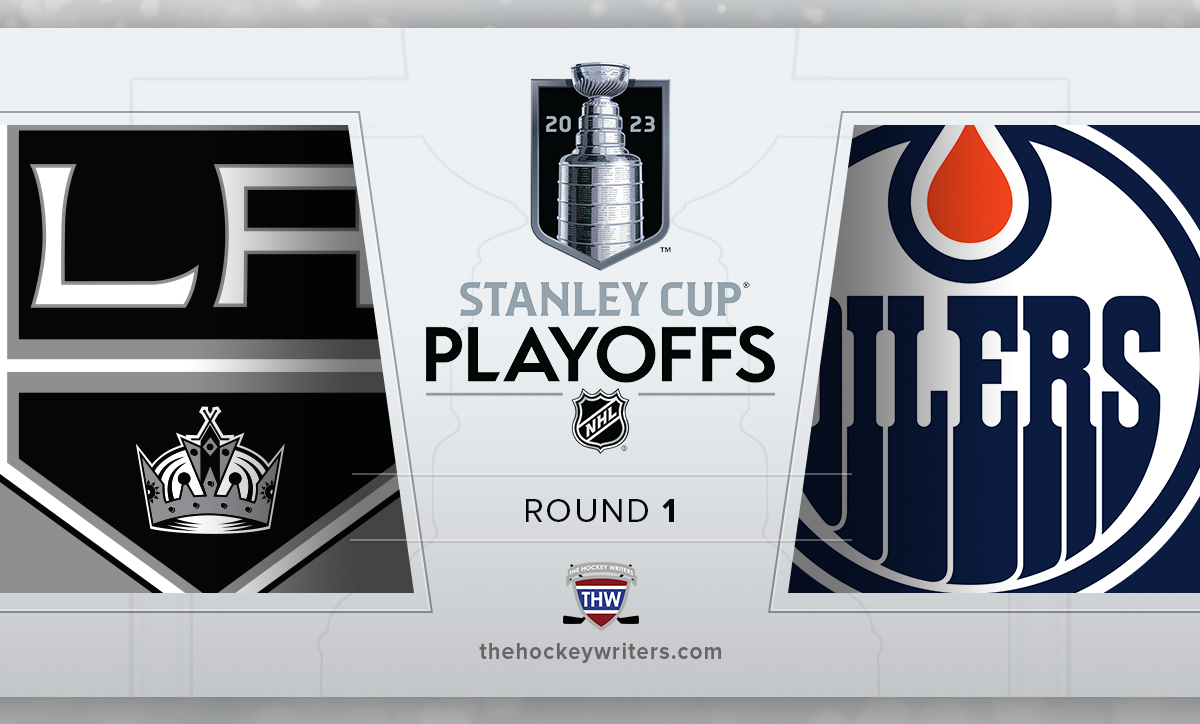 The only two goals LA allowed in Game 3 were on the power play. At 5-on-5, they outscored Edmonton, 1-0. The Oilers dominated on the raw shot attempt numbers, but the Kings only lost 2.39 to 2.11 when measuring expected goals. What's most impressive is how they haven't allowed Connor McDavid to do much of anything when both teams are at full strength. He doesn't have a point, and has just two high-danger chances at 5-on-5 in this series. He exploded on the power play for two goals tonight, but the Kings' even-strength game plan seems to be working against him and the Oilers team.
Kings' Power Play Finding Success
For all the talk about the Edmonton power play, it was going under the radar how dangerous the Kings' power play was this season. They finished fourth in success rate during the regular season. They also matched up well against an Edmonton penalty kill that ranked in the bottom half of the league. It looked like it was going to be difficult for the Kings' power play without Kevin Fiala, especially in Game 1 when they didn't score on their first four attempts. Fiala was third on the team in power-play points with 24. They have been able to find success since then, especially at key moments.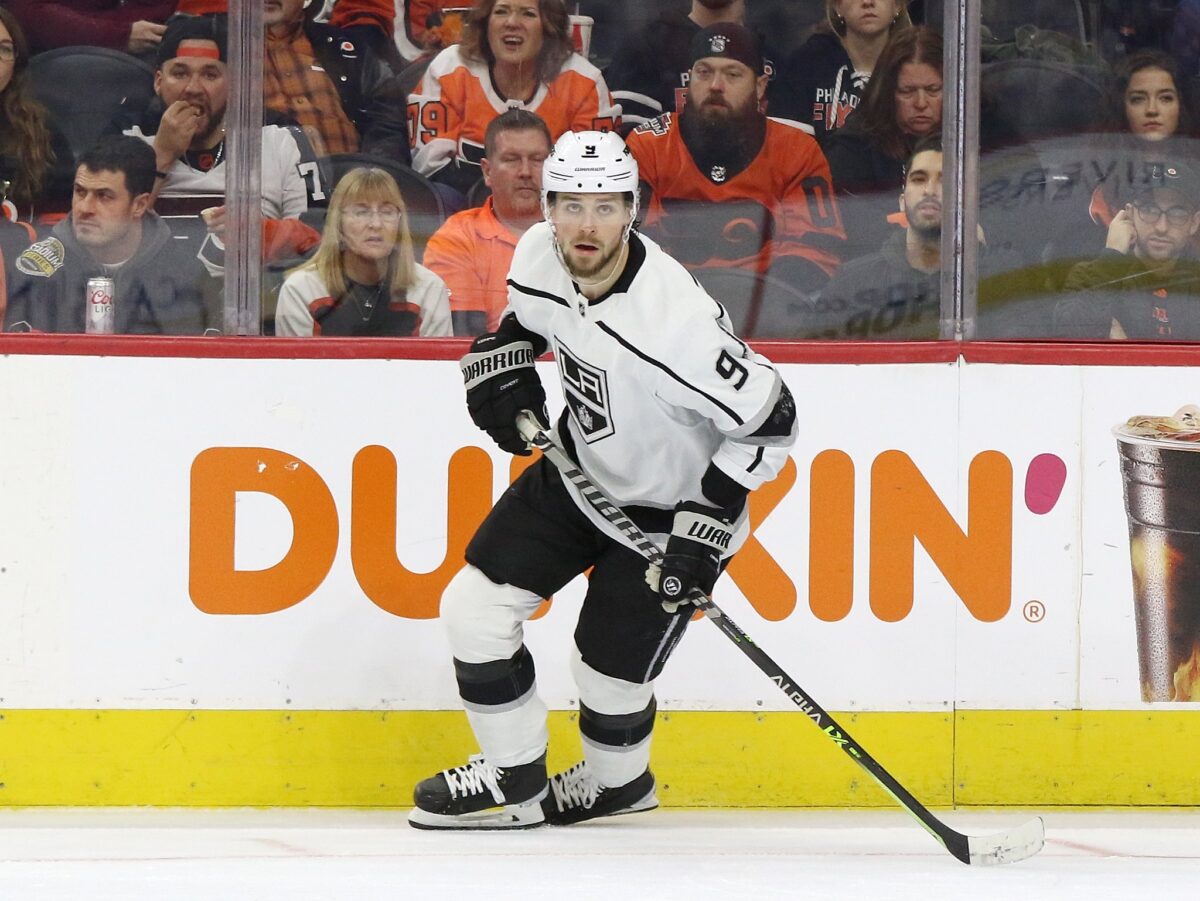 Adrian Kempe has been utilized a ton on the man advantage in this series. He has 11 shot attempts, and no other player has more than five on the power play. He scored the second goal in Game 3, just after the Kings went behind 2-1. It was another power-play goal that came at a critical time in this series. In Game 1, the tying and winning goals were both scored on the power play, and that was the case again in Game 3. Overall, they've scored on four of their 15 opportunities in the series, and good for a 26.7 percent power play. That's exceeds their regular season percentage of 25.3 percent, and the timeliness of the goals have been key.
Kings' Depth Players Struggling
The Kings had some lineup changes heading into this game. Blake Lizotte missed the game due to injury, and Arthur Kaliyev was a healthy scratch. In came Zack MacEwen and Jaret Anderson-Dolan to play on the fourth line. Each of them played under seven minutes, and got completely caved in their own zone when they were out there. When Anderson-Dolan was on the ice, the Kings were out-chanced zero to nine. With MacEwen, it was one to eight. MacEwen also took a penalty, and discipline has been a problem already during his brief Kings' tenure.
Related: McDavid's Numbers Versus Kings a Cause for Concern
---
Latest News & Highlights
---
The bottom defense pair had similar problems. It didn't seem like coach Todd McLellan trusted them very much. Alexander Edler only played just over 10 minutes in the last two games, and all of it has been at even strength. Sean Durzi played less at even strength than Edler, but did take his normal spot on the second power play. All of the top-four defensemen had to play over 20 minutes with the coach not trusting this bottom pair.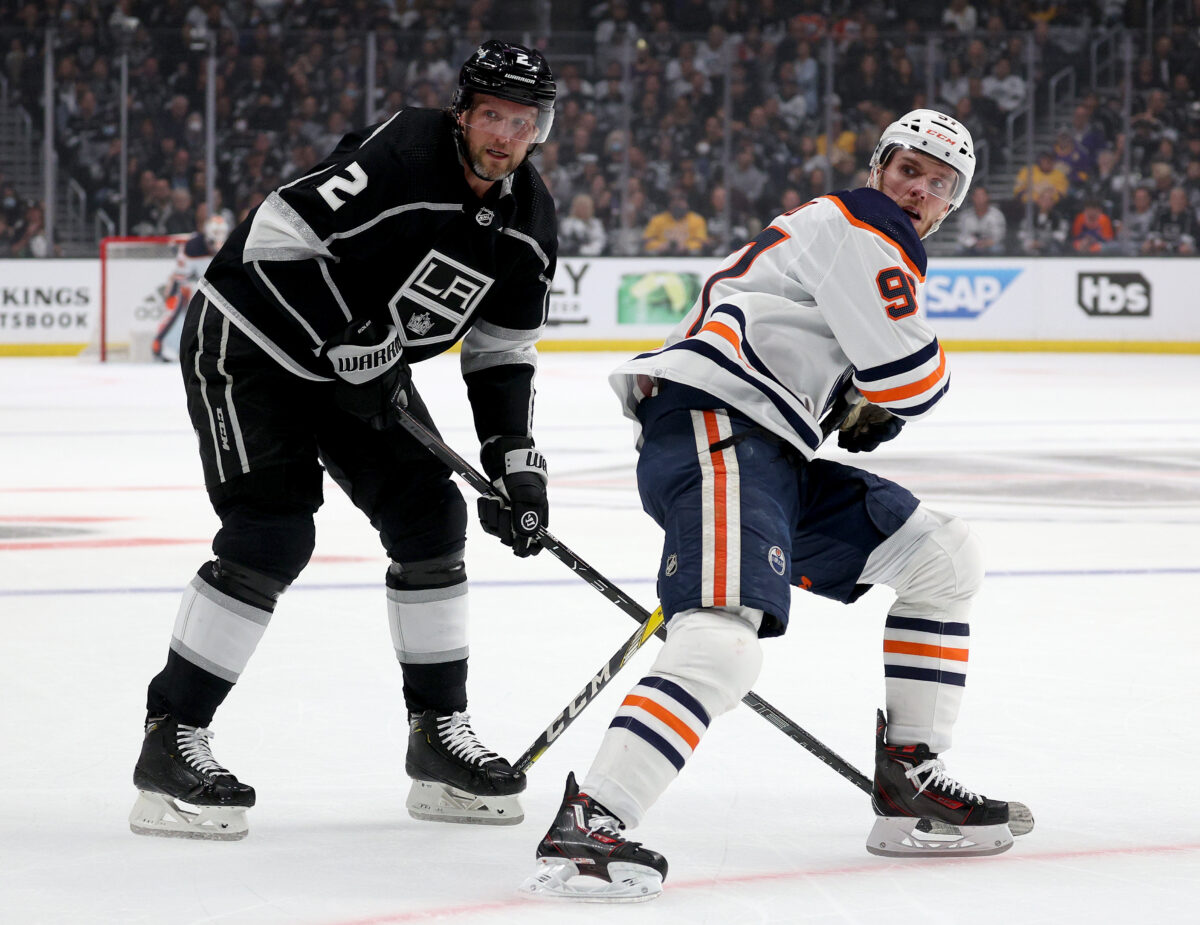 Lizotte is an unsung hero of the Kings' bottom six, so they'll definitely get him back in the lineup as soon as possible. Kaliyev did not have a good start to the series, but offers more of a threat to score from the fourth line than MacEwen does. MacEwen has failed to impress since becoming a King, and should come out of the lineup for Game 4. On defense the Kings should look at replacing Edler with Sean Walker. Walker is a better skater than the 36-year-old Edler, and he might be able to match up better against Edmonton's speed.
Kings' Quick Hits
Kempe and Alex Iafallo have scored five of the team's nine goals so far. That's great for both of them, but some added scoring from depth pieces would go a long way to helping the team close out the series.
Joonas Korpisalo has been outstanding in this series, leading all goalies with 3.78 goals saved above expected.
This was the Kings' first overtime home playoff win since 2014, when Alec Martinez scored the goal to win the Stanley Cup. That was also the last time they won a series, and obviously they hope that changes this round.
---
---