After missing the playoffs, the Los Angeles Kings enjoyed a fruitful offseason which saw them select second overall in 2020's NHL Entry Draft. L.A. has arguably the best prospect system of any team, and it won't be long before the new generation of Kings' stars prove themselves. The Covid-shortened 2020-21 season is wide open to any team, with just 56 games slated for each club. With that said, Kings fans shouldn't get too far ahead of themselves.
1.) Quinton Byfield Needs Time
Drafting top prospects is hugely important in rebuilding a team. Having the patience to let those players develop before forcing them into NHL action is just as crucial.
Related: Devils Teammates Evaluate Jack Hughes' Rookie Season
Many Devils fans were harsh when Jack Hughes failed to dominate the league in his rookie season after being drafted #1 overall in 2019. Byfield may fall victim to the same sort of unfair expectations. The likes of Connor Mcdavid and Auston Matthews — who had their way with the league as rookies — have spoiled hockey fans, creating a belief that top draft picks should immediately rise to the top.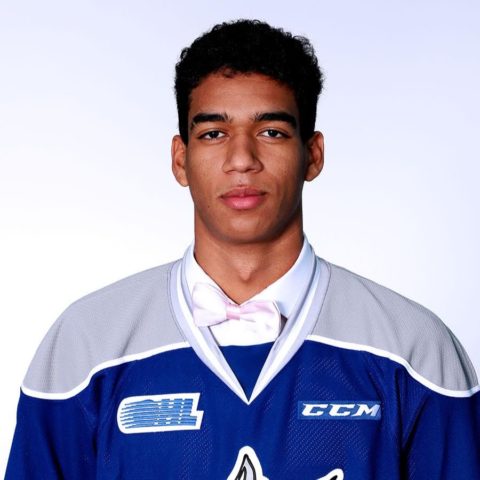 The Kings took Byfield with their No. 2 overall selection in the 2020 draft, just turned 18 in August. He is deserving of all the hype that comes along with being the 2nd overall draft pick. However, he was one of the youngest players in the draft and is not as NHL-ready as some other top picks from 2020. And, while there have been 18-year-old superstars in the past, needing a few years to adjust to pro hockey is still the norm.
Related: LA Kings: Quinton Byfield's Promising 6-Point Game at 2021 WJC
Case in point: Byfield isn't going to carry the Kings to a playoff run next year. It's not because he isn't good enough, he's just not ready. Choosing him was an investment, one which the Kings knew would take a few years before it paid off– whereas Senators' pick Tim Stützle might be more fitting to make a big impact in his rookie year.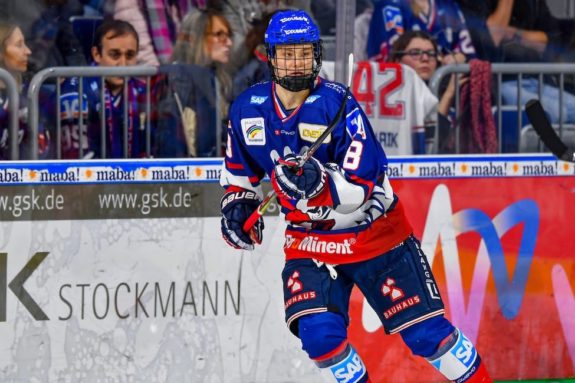 This shouldn't come as bad news, but rather a reminder to Kings fans everywhere that regrowing the squad is a slow process, and can't be rushed. The Kings are on the right track, but still a few years away from being a contender.
2.) Tougher Competition Than Past Years
The new divisions have shaken up the NHL dramatically, creating some insane 8-game season series– or 10 games, if you're up North. The West Division will host significantly more skill than last year's Pacific Division did. Outside of Vegas, there were no true contenders in the Pacific Division last year. This year there will be at least three in the West Division: Vegas, Colorado, and St. Louis.
The West Division contains the two most recent Western Conference Champions: the Blues and the Knights. Colorado is just as problematic, with the likes of Nathan Mackinnon, Mikko Rantanen, Cale Makar, Gabriel Landeskog, etc. The Kings will play 24 of their 56 games against one of these three top teams. Compared to last season, when Pacific teams had the advantage of a weak and undersized division, the Kings are in for a big challenge.
3.) Kings Need to Increase Scoring Dramatically
It's no secret that the Kings struggle offensively. L.A. ranked 29th in scoring last season, with a pitiful 2.05 goals/game. This was not a new problem for the Kings, who struggled to score throughout the past decade; even their most dominant teams relied on keeping the puck out of their own net.
The Kings also traded Tyler Toffoli last year, who was a top-five scorer for them even though he stopped playing for them halfway through the year– a testament to how sad the offense was. They also moved on from offensive defenseman Alec Martinez, who's known to score a clutch overtime goal (or two).
The Kings can expect some offensive help from Gabriel Vilardi, Samuel Fagemo, Alex Turcotte, and Byfield, who all have strong chances to make the squad in 2021. However, it's unreasonable to expect a few young men to turn around an offense that has been downright incompetent over the past few years.
4.) Rookies Have to Adjust Quickly in Shortened Season
Even if several of the Kings' top prospects crack the lineup, the unique 2020-21 schedule might give them some trouble. Most rookies have 82 games in a season to find their stride– this year they will have just 56.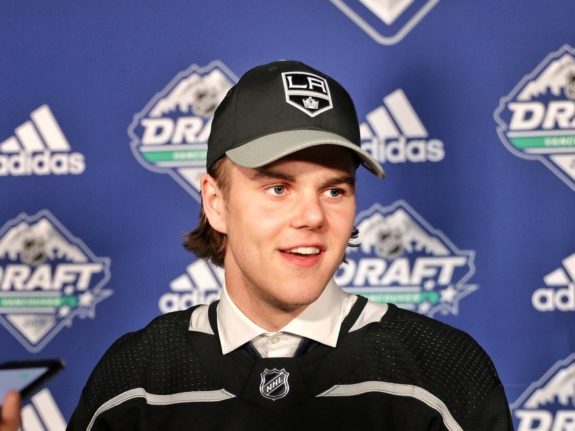 If you're a rookie playing with completely new teammates on the highest level, good luck. The shortened season could very well have the opposite effect and allow for a young team to surprise the NHL by getting hot for a couple of months. My money's on the contrary.
5.) We're Living in a Pandemic
2020 has been a crazy year, and we're lucky to have any hockey at all as we look ahead to 2021. It's easy to be frustrated with your team, but keep in mind how fragile the things we used to take for granted have become. The season could be halted or even canceled if the league doesn't handle risks carefully. With that said, make sure to enjoy the hockey we do get– even if the Kings wind up in the cellar again.
---
---