The Los Angeles Kings ranked as the third-oldest team in the league during the 2017-18 NHL season with an average age of 28.3. With such an aging core that was unceremoniously ousted in the first round of the Stanley Cup playoffs, the natural inclination would be for general manager Rob Blake to seek young, game-changing talent that could slot in for underperforming veterans. Unfortunately, today's NHL does not offer such utopian arrangements at the snap of a finger.
Instead, the Kings have made their own bed with the likes of 30-something veterans with expensive, long-term contracts (see: Dustin Brown, Jeff Carter, Dion Phaneuf) and are forced to lie in it. Although gradually peppering in internal youth such as Gabriel Vilardi or Daniel Brickley is prudent, these ingredients alone will likely not greatly move the needle towards another Kings Stanley Cup run in the short term.
With this in mind, I am lobbying that the Kings put their best foot forward to sign polarizing Russian forward Ilya Kovalchuk.
The idea is not as asinine as you might think.
Why Kovalchuk Makes Sense
On April 15, Kovalchuk turned 35 years young and was officially removed from the NHL's voluntary retirement list. After a five-year hiatus from North American hockey, he is now an unrestricted free agent and free to sign with the NHL team of his choosing. Although there have been rumblings linking the dynamic winger with a handful of potential suitors, only recently has there been some traction with prospective clubs. Specifically, TSN's Darren Dreger confirmed via his Twitter account that Kovalchuk was visiting California this past weekend to meet with the Kings and San Jose Sharks.
Ilya Kovalchuk in California this weekend. Visited with the LA Kings yesterday and will meet with the Sharks tomorrow.

— Darren Dreger (@DarrenDreger) June 9, 2018
Kovalchuk evidently has some semblance of interest in the Kings, and they definitely should be reciprocating interest as well for a few reasons.
Still Snipin'
In his prime, Kovalchuk was quite possibly league's best pure goal scorer. A perennial threat to notch 40-plus goals, the number-one overall draft pick of the Atlanta Thrashers in 2001 was blessed with tantalizing speed, a blistering shot and a 6-foot-3, 220-pound frame to boot. This rare blend of tools allowed the polarizing winger to share the Maurice "Rocket" Richard Trophy as the league's top goal scorer during the 2003-04 season with Jarome Iginla and Rick Nash.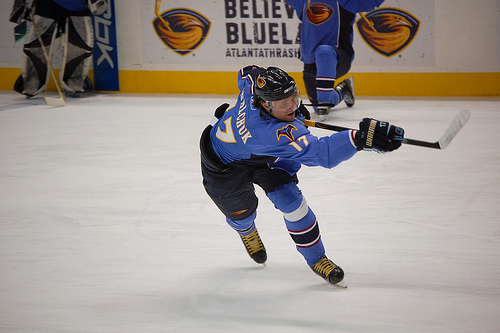 After a few relatively successful seasons with the New Jersey Devils, Kovalchuk decided to take his talents back to mother Russia and sign a lucrative contract with SKA St. Petersburg of the increasingly wealthy and popular KHL. Well, let's just say that Kovalchuk hasn't missed a beat. During the 2017-18 KHL season, the winger took home the league's scoring title with 31 goals and 63 points in 53 games. Not bad for someone who should be on the decline at this point of his career.
Once a sniper, always a sniper.
Kopitar Deserves More
You really have to hand it to Kings captain Anze Kopitar. The superstar center managed to register a career-high 92 points, with the next best King a laughable 31 points behind. This one stat alone should tell you that Kopitar needs help, and pronto. No offense to Alex Iafallo, but it would be pretty scary to see what type of numbers the Slovenian star could put up with a clinical finisher the caliber of Kovalchuk playing on his left side, with the rugged Dustin Brown crashing the net for loose change on his right side.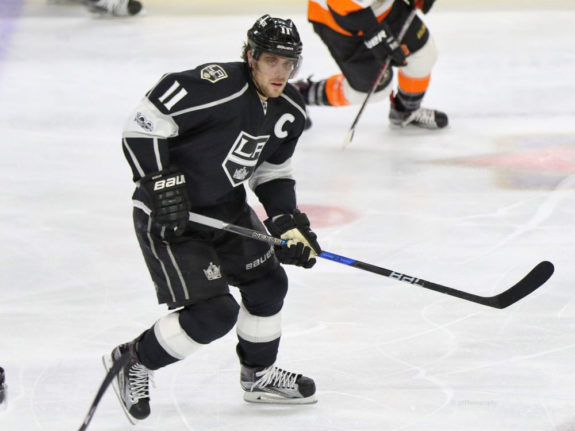 Should Kings brass want to maximize the return on the hefty investment they made in locking up Kopitar long-term, insulating him with a big-time talent like Kovalchuk simply makes sense. In turn, this would bump Iafallo to the second or third line and organically improve the team's secondary scoring. Additionally, the Kings' 17th-ranked power play would assuredly reap the benefits of Kovalchuk smashing home one-timers on his favored left wing.
A Chip on Kovalchuk's Shoulder
Money does not appear to be the driving force behind Kovalchuk's imminent return to North America. The forward has pulled in a shade under $45 million during his time in the NHL. and left the KHL as one of the league's top earners. Instead, this decision appears to be more about addressing the chip that currently resides on his shoulder. Scoring goals and playing at a high level is fun and all, but having your name engraved on Lord Stanley's trophy is an exponentially more rewarding experience.
Just ask fellow comrade Alex Ovechkin. You think Kovalchuk might be a tad envious?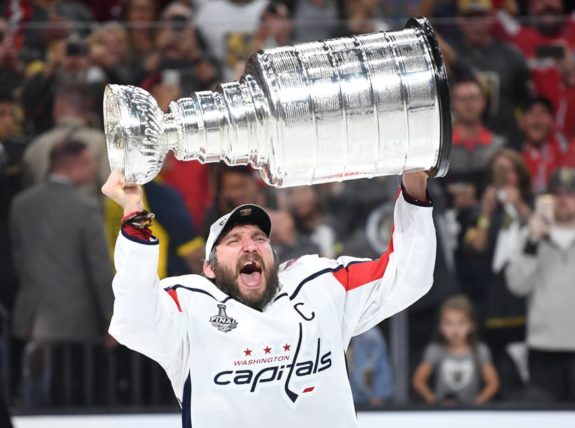 What Needs to Happen
In case they have not already done so, the Kings will need to promote to Kovalchuk the image of them being a winning franchise that is on the cusp of recapturing old glory. That coupled with beautiful weather, wonderful beaches nearby and a loyal fan base should make Los Angeles an attractive option for the speedy winger. Should this tactic work, the only questions that remain are how much and who on the Kings' current roster is impacted?
Kovalchuk's Contract
During a recent interview with TSN 690, Dreger surmised that Kovalchuk and agent J.P. Barry will be fishing for a similar-type contract that was signed by Toronto Maple Leafs forward Patrick Marleau last summer (three years, $16.75 million). As it stands now, the Kings have a little over $4 million of cap space to play with, which means that a player or two may need to be moved in order to accommodate a potential Kovalchuk addition.
Someone Needs to Go
Given Kovalchuk's proven track record, he will assuredly get the money he is looking for, in which case the Kings will need to shed a few million dollars in cap room to make space for him. The likes of Kyle Clifford and Tanner Pearson would be logical candidates to be shipped out. Although both have been productive mainstays in the Kings' lineup, the time is now for the Kings to add the missing ingredient for another potential Stanley Cup run. Time is a-tickin' and the team should act now.