Kraft Hockeyville 2017 is here, and the 10 finalists — competing for $150,000 in upgrades and the possibility of hosting an NHL preseason game — have been announced. And this year, one of those finalists hits particularly close to home for me.
In fact, it hits very close to home.
I was introduced to, and fell in love with the game of hockey at a very young age. Five years old, to be exact. What began as simple skating lessons turned into a lifetime of amazing experiences, lifelong friendships, invaluable life lessons and ultimately, the chance to see and do a lot of things most kids my age would only dream of. When a young hockey player talks about his or her travels around North America, competing in tournament after tournament and playing in travel leagues that would take them all across the U.S. and Canada, it may sound like a fairy tale to others. It isn't, though.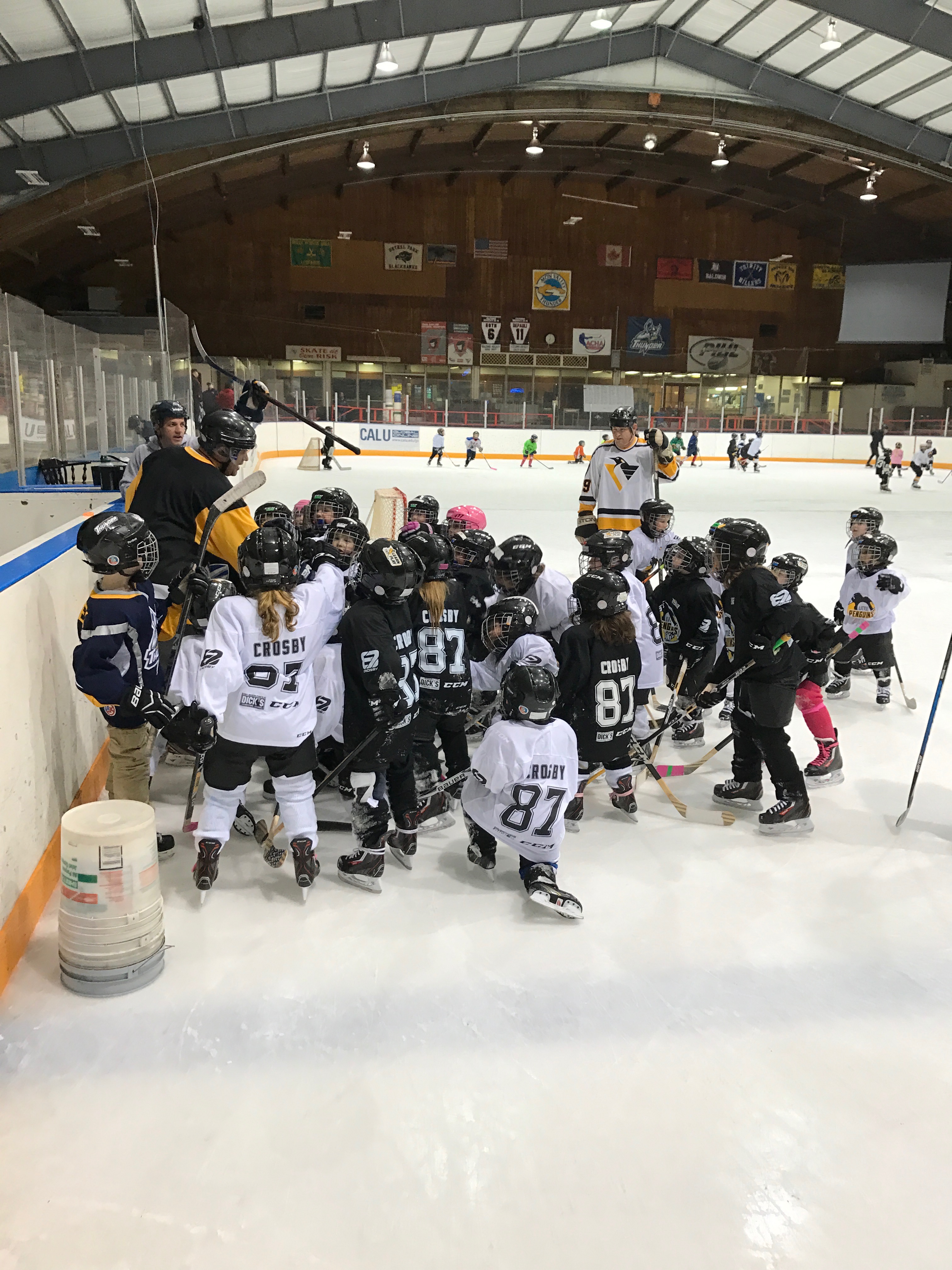 And for me, it all started at the Rostraver Ice Garden. A location where plenty of other kids, including my own son, are hoping for an opportunity to embark on a similar journey. The rink is old, full of character and still boasts many of the same colors and surroundings as when I started skating there in the late 1980's. And of course, with character comes aging equipment, outdated seating, lobbies, and locker rooms. And, well, almost everything that makes the Ice Garden so unique is deteriorating with time. The arena needs help, and Kraft Hockeyville could push an old, declining ice rink into a modern facility that the next wave of superstars from just south of Pittsburgh can call home.
The Next Generation
Quite a few organizations call the Ice Garden home, from youth organizations like the Mon Valley Thunder and universities like California University of Pennsylvania, to local high schools and adult leagues.
The arena hosts a multitude of learn to play programs and they're also one of the locations for Sidney Crosby's Little Penguins Program, geared to help families who are interested in trying hockey, but aren't ready to commit to the high costs of equipment and ice time.
Considering the distance between Rostraver and all other rinks in the Pittsburgh area, this arena is crucial to keeping hockey alive in its surrounding counties.
Maybe the most special thing about the Rostraver Ice Garden is the people. The patrons of this rink, the employees, the players who take the ice on a nightly basis and the volunteers who coach these kids. It's truly one big family, which was never more evident than in 2010 when the arena suffered a roof collapse.
Those who supported the Ice Garden sold t-shirts, organized fund raisers and donated their own money to help rebuild the rink, as its future was in doubt. Thankfully, no injuries occurred when the roof came down but still, with rumblings that the arena may close its doors for good, a number of folks were impacted. Owner Jim Murphy and the community that utilizes the facility found a way to keep it open. Now, with a new roof and continued opportunities for new and current hockey players, Rostraver needs help. They need votes.
How It Works
Pennsylvania should remember just how impactful Kraft's Hockeyville contest can be, as the Cambria County War Memorial in Johnstown, Pa. won in 2015. Of course, it wasn't hard for momentum to build around the War Memorial, considering it was the home of Slapshot, the iconic movie based on the Johnstown Chiefs. Still, Rostraver is getting plenty of support and has a real chance at winning.
Cambria County War Memorial Arena: ✓
Rostraver Ice Garden: TBD

Bring @HockeyvilleUSA back to PA.

Vote here: https://t.co/tjup1hpZ7l pic.twitter.com/kQCBtgbtQC

— Pittsburgh Penguins (@penguins) April 11, 2017
Voting is simple. KraftHockeyville.Com allows each user to vote 50 times per day on the site, as well as 50 times via text and once using a Twitter account, which then tweets your vote to your followers. Ultimately, two finalists —with the East and West represented — will be chosen. From there, a winner is selected and awarded $150,000 in upgrades and an NHL preseason game. In some cases in which an arena was too small to house the game, it was moved to a nearby location. The Ice Garden seats 5,000 people, so that may be necessary. Not that the rink, nor the community would mind.
This is more about moving an arena originally built in the late 1960's into modern times.
The Ice Garden, the players who frequent their ice and everyone involved with the facility is holding out hope that they can gain the necessary momentum to earn this award. The title of Hockeyville is provided to the community able to show the most support for local hockey. With that said, knowing the passion of those in Western Pennsylvania and their love for hockey, they certainly have a case. But it's important that everyone votes, so stop delaying and go do it.